2021 SERIES 1 PILL GACHA ENAMEL PINS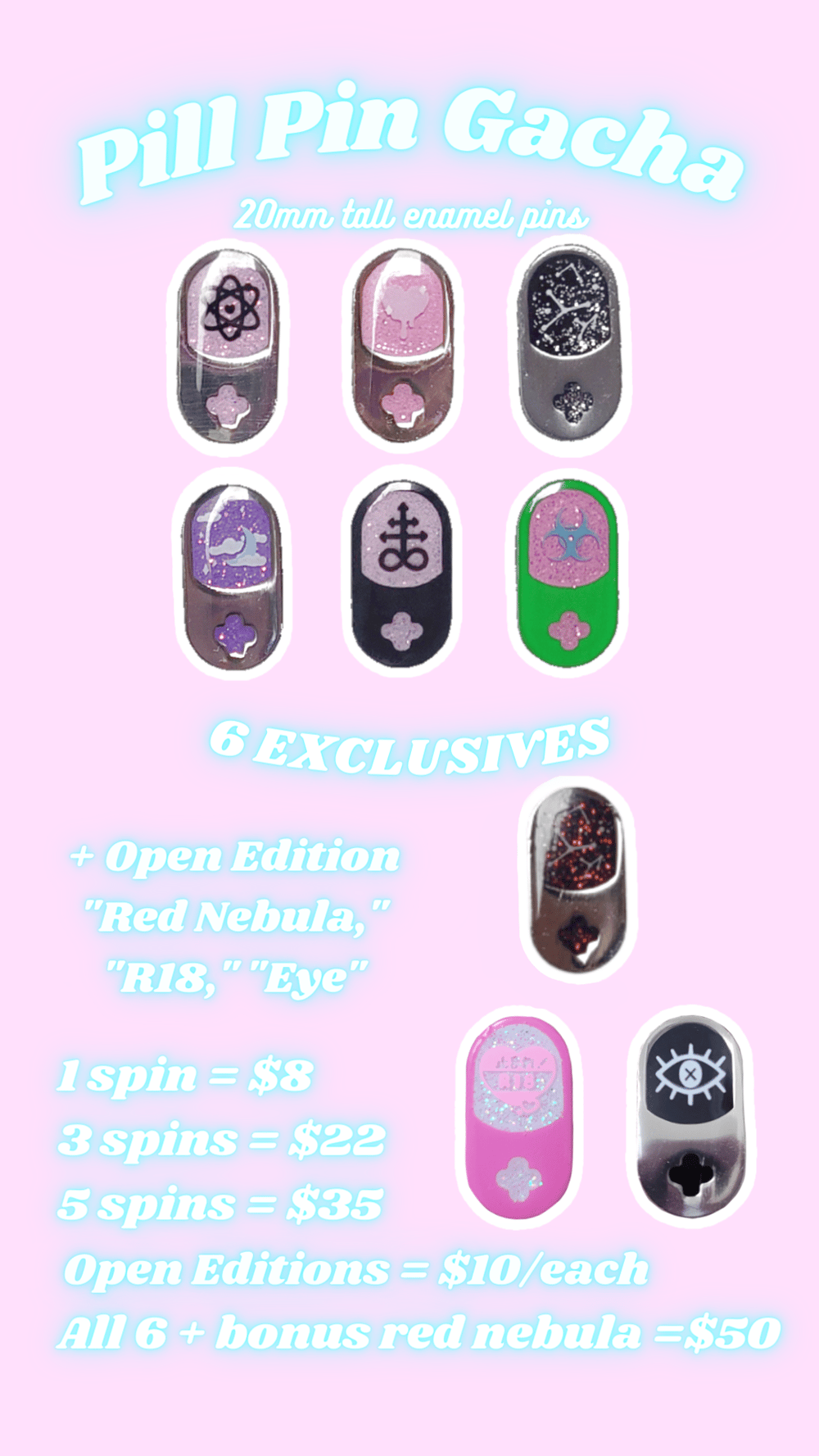 My first gacha pins! These are 20mm tall soft enamel pins with epoxy coating. The eye pin is a collaboration with Lulu VanHoagland, and is available only as an open edition (not in the gacha)! The R18 graphic is open-edition as well!
The pins here are a mixture of Standards and A Grades. The capsules are stocked at random. The "oops" constellation colorway - Red Nebula - is available as an open edition pin that you can get by itself or with a full set of the 6 others if you would like. The full set of 6 + red nebula is guaranteed A grade and is very limited, only sold online.
Leave your IG @ in checkout note if you want to see your pull as an instagram story!
If these sell well online and at conventions in 1st quarter 2022, a Series 2 and a mini bat gacha will also be born :)
PLEASE TELL ME IN THE NOTES AT CHECKOUT if you do not want any chance of receiving the Satanic Cross variant! I promise I will not send it to you if you specify that you don't want it for religious reasons.