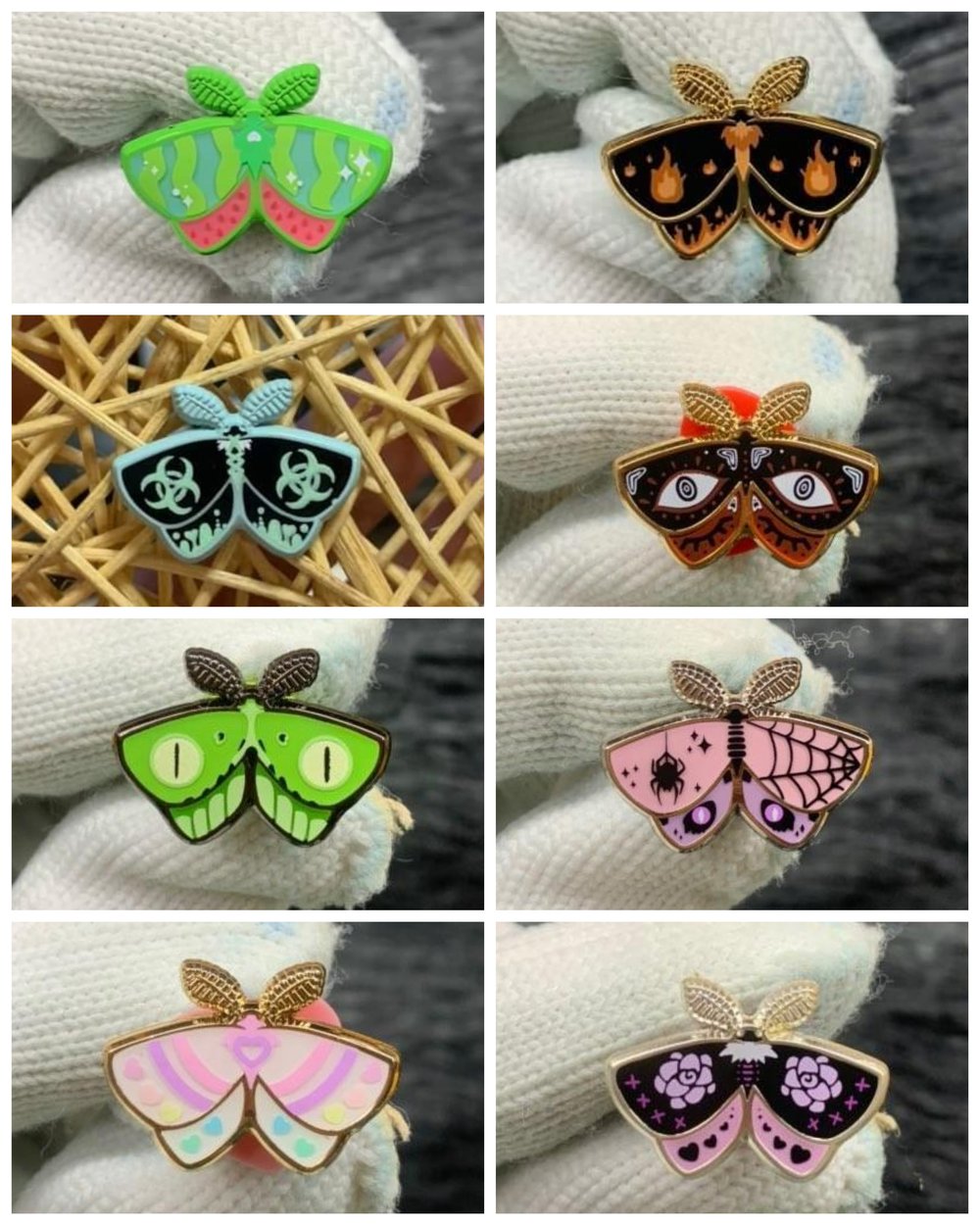 New moth gacha! Each moth design has several printed colors (a minimum of 2), with the rainbow moth having the most printed colors at 8! They are ~22mm wide and soft enamel with epoxy coating. Unlike gacha bats, many of these could be considered A Grade pins (flawless), thus, A Grade sets are available!
This concept and 3 of the patterns are a collaboration with my fiancé Cryptic Squiggles, who previously collaborated on one of the printed mini bats as well as some other pin designs with me! The moth septum ring is also a collaboration between us. You can find that listing here: https://midnightsprings.bigcartel.com/product/preorder-moth-septum-rings-faux-or-16g-clicker
After these sell out, I will list seconds grade pins of all designs at $5/each.
The eye design is a collaboration with artist Lulu VanHoagland and is only available to purchase separately as an open edition, it is not in the gacha pool.
☆PLEASE LEAVE YOUR INSTAGRAM @ IN THE CHECKOUT NOTES IF YOU WANT TO SEE YOUR SPIN IN A STORY POST!☆
If these moths are successful, a series 2 may exist in the future!