A Grade Pins - All Available Designs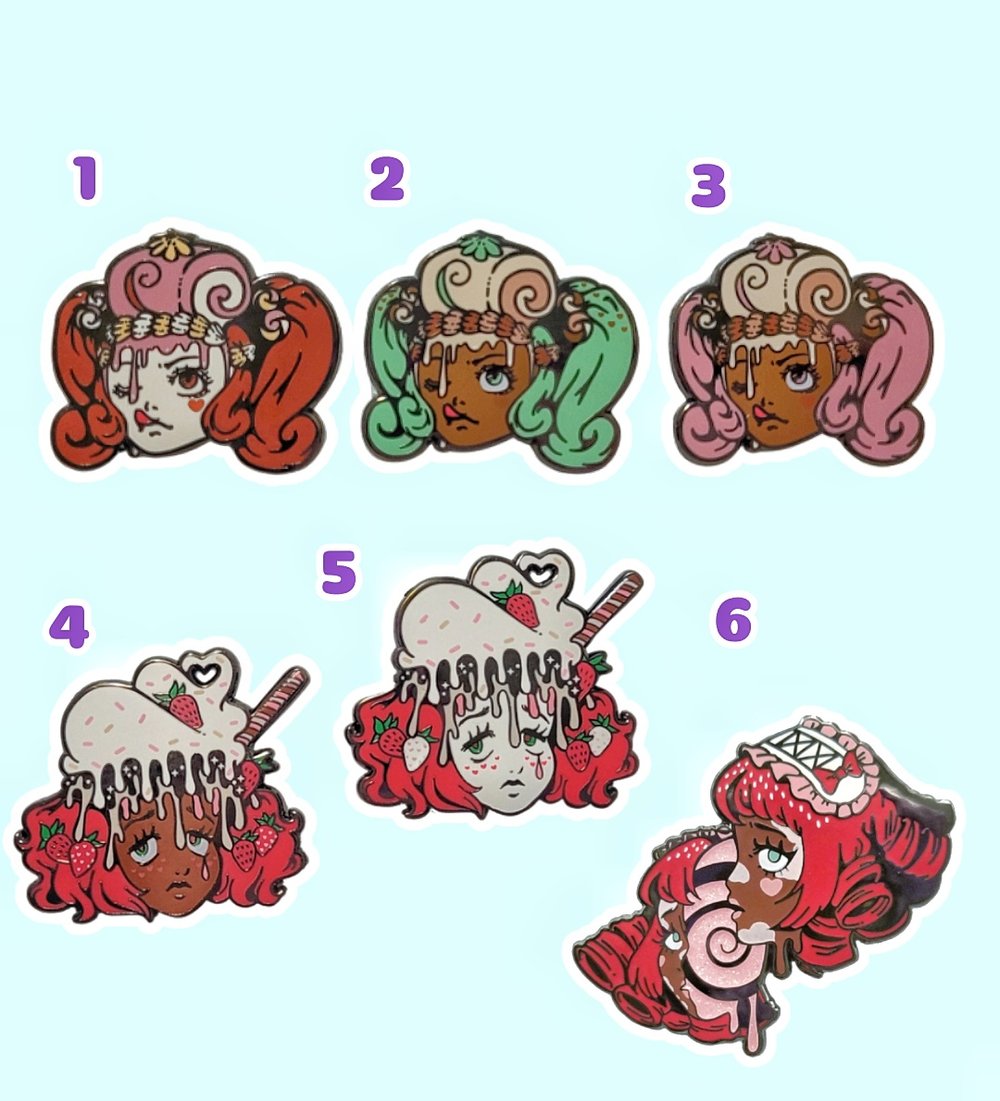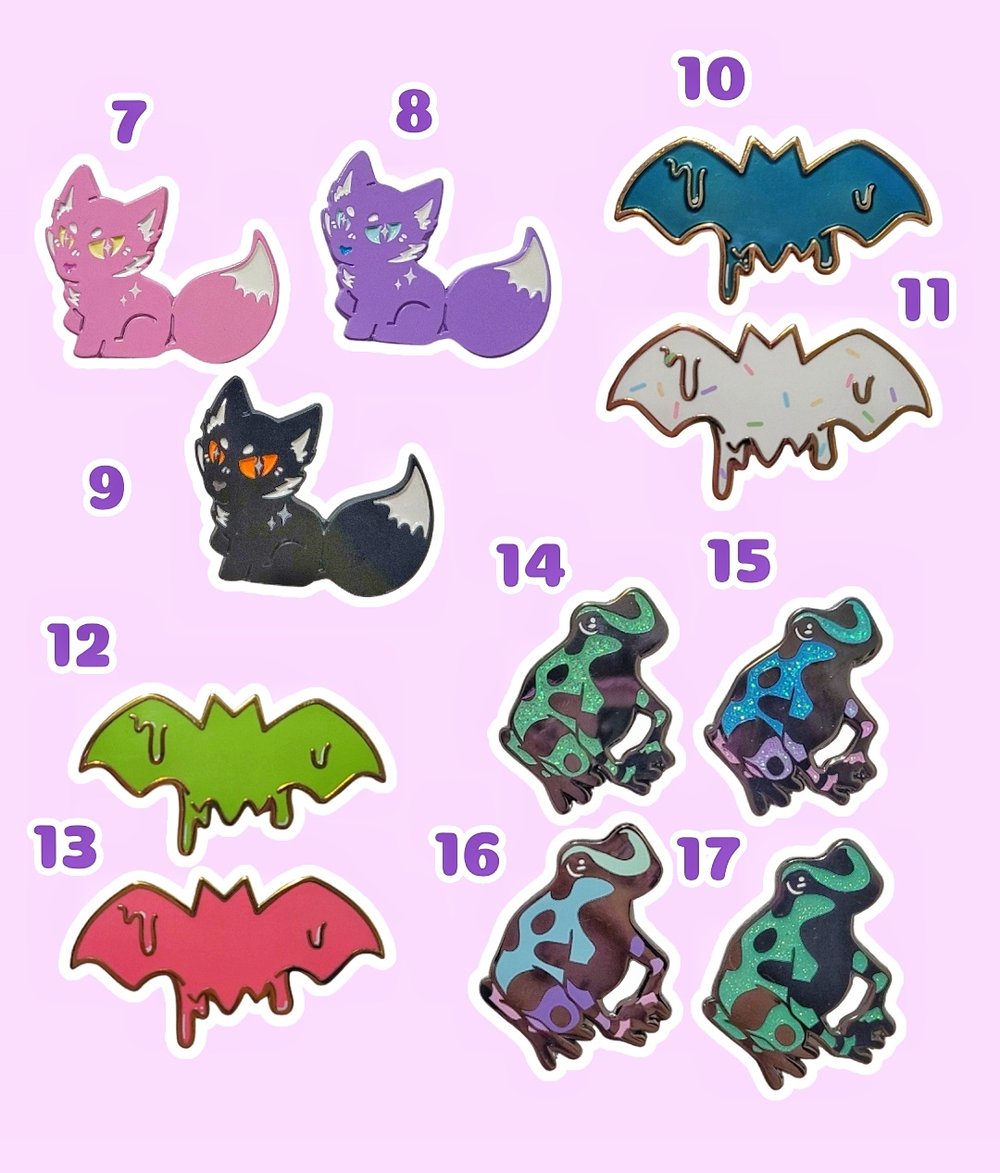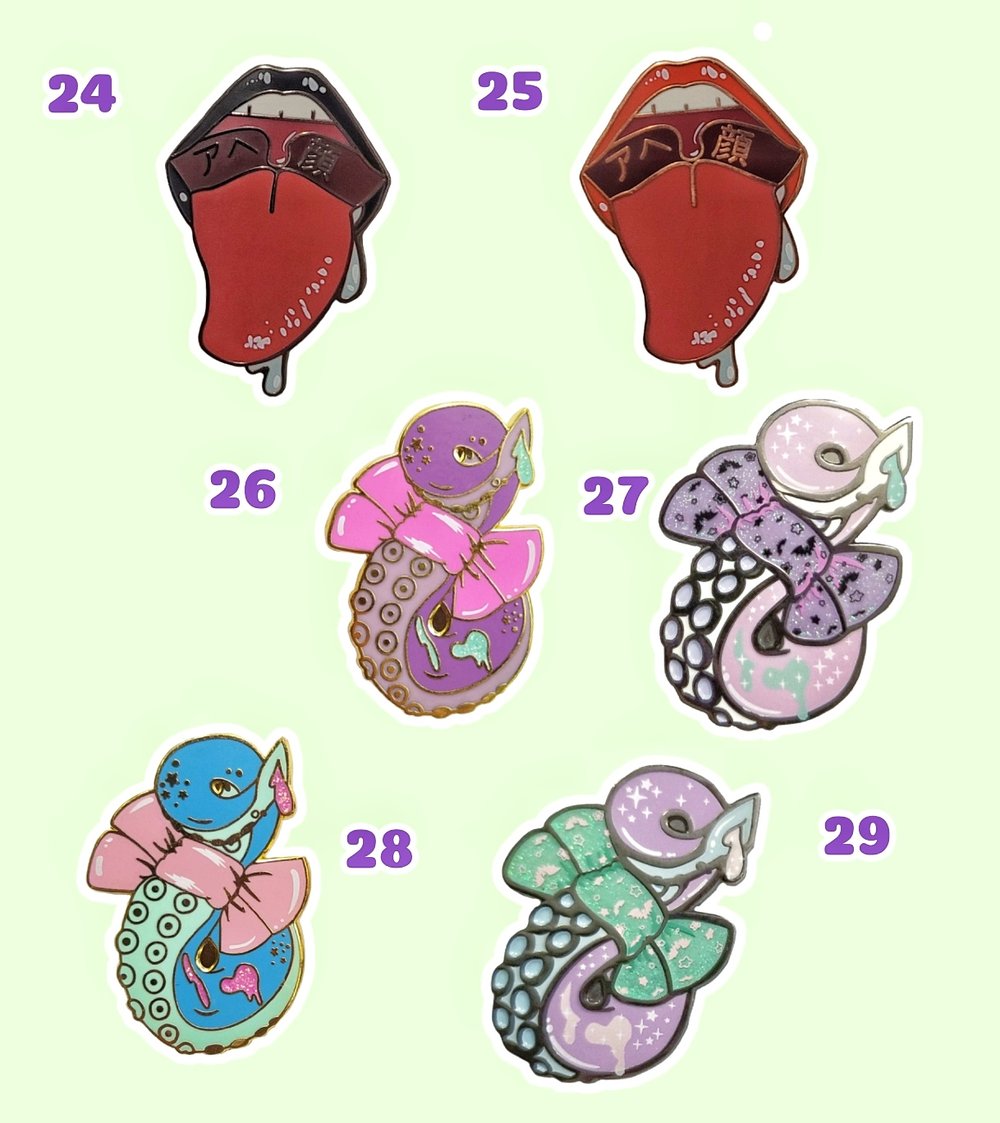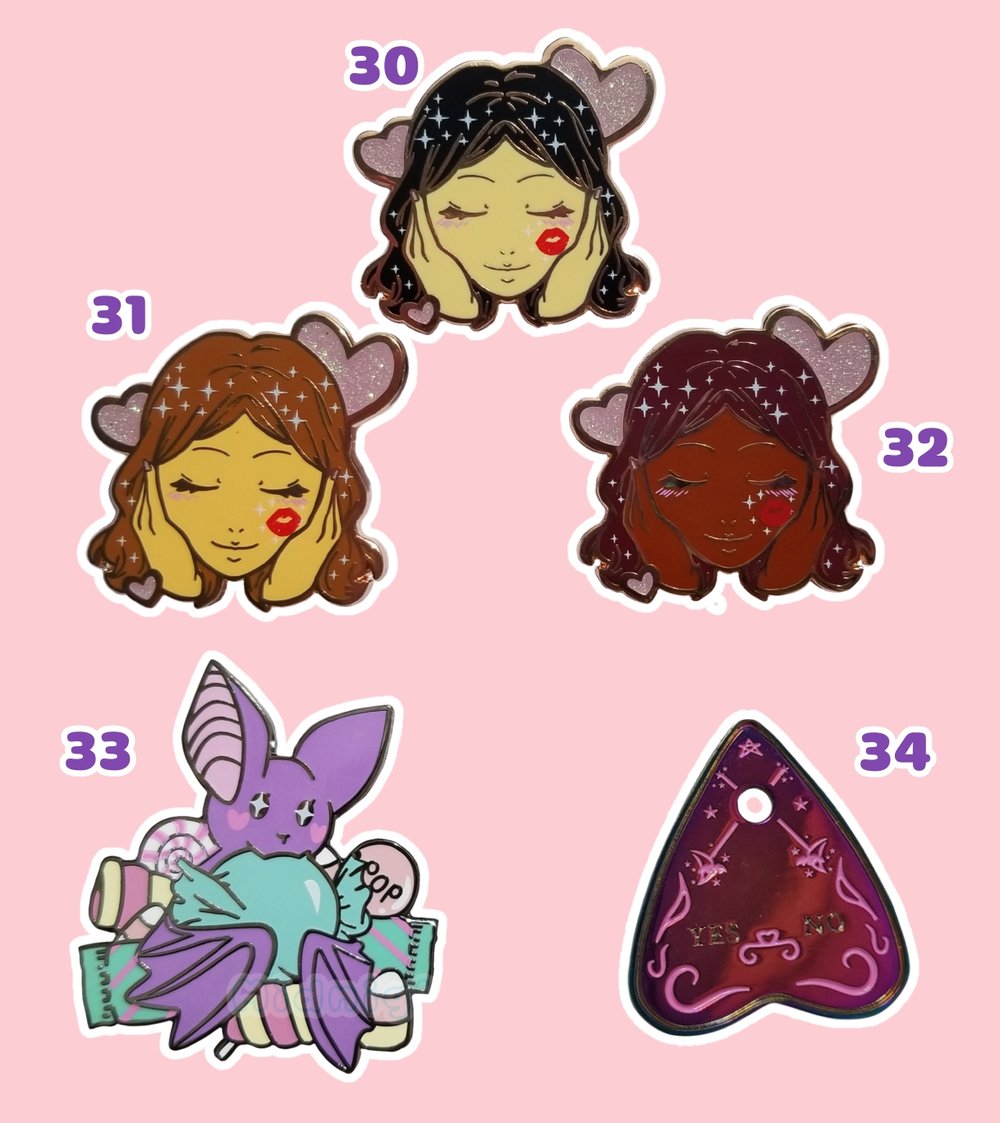 Given that A Grades are "collector's quality" pins, they are not as plentiful as Standard Grade pins. Thus, I have now consolidated them into one listing! NOTE: The mini bat pins, alpaca collab pins, and 2020 Patreon pins are still in their own listings, of both As and Standards.
Please check the pictures carefully to see each option. 1-6 are collabs with Lulu VanHoagland.
Grading is slightly less harsh on soft enamel pins, because they aren't polished so any small errors are more obvious. Please remember that pins are handcrafted and not machine crafted.