ALPACA COLLAB PINS - Spookypacas and Alpaca Wands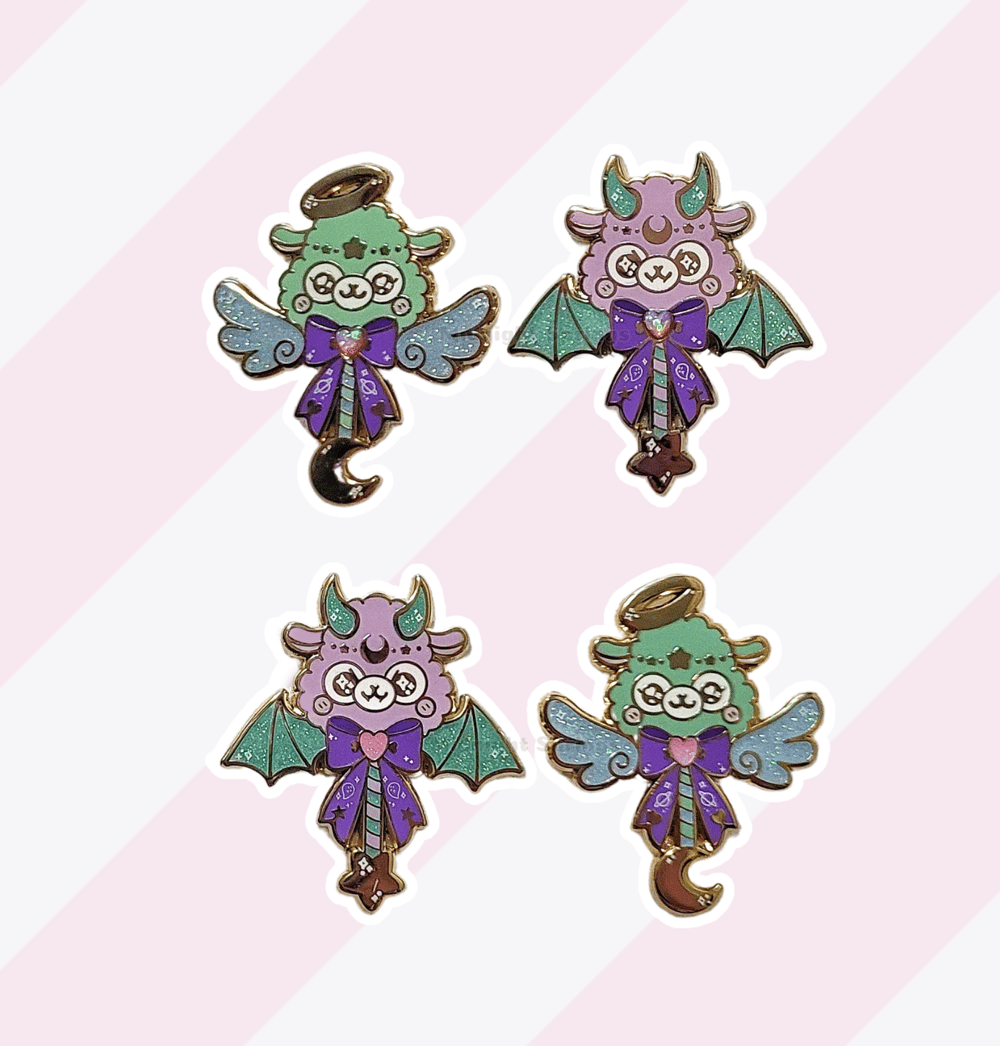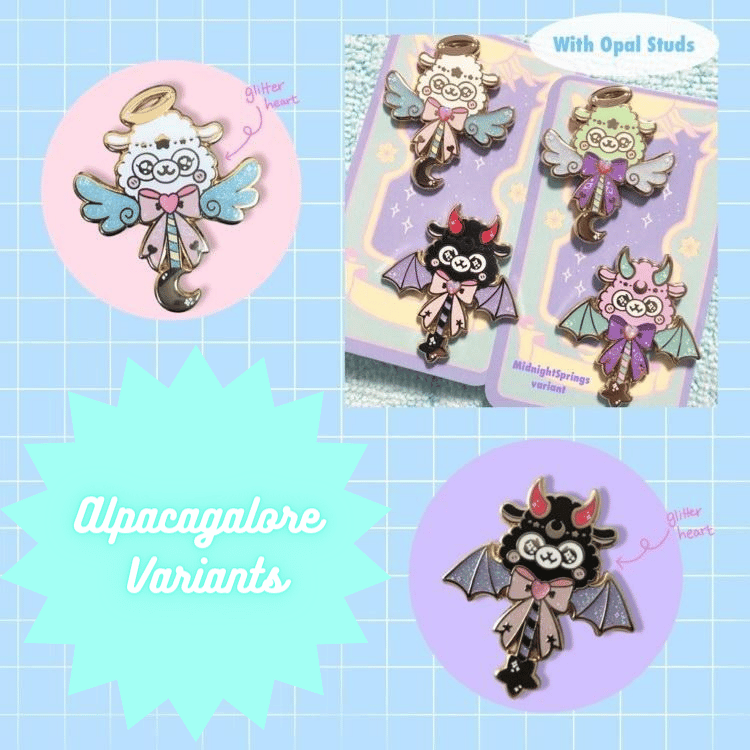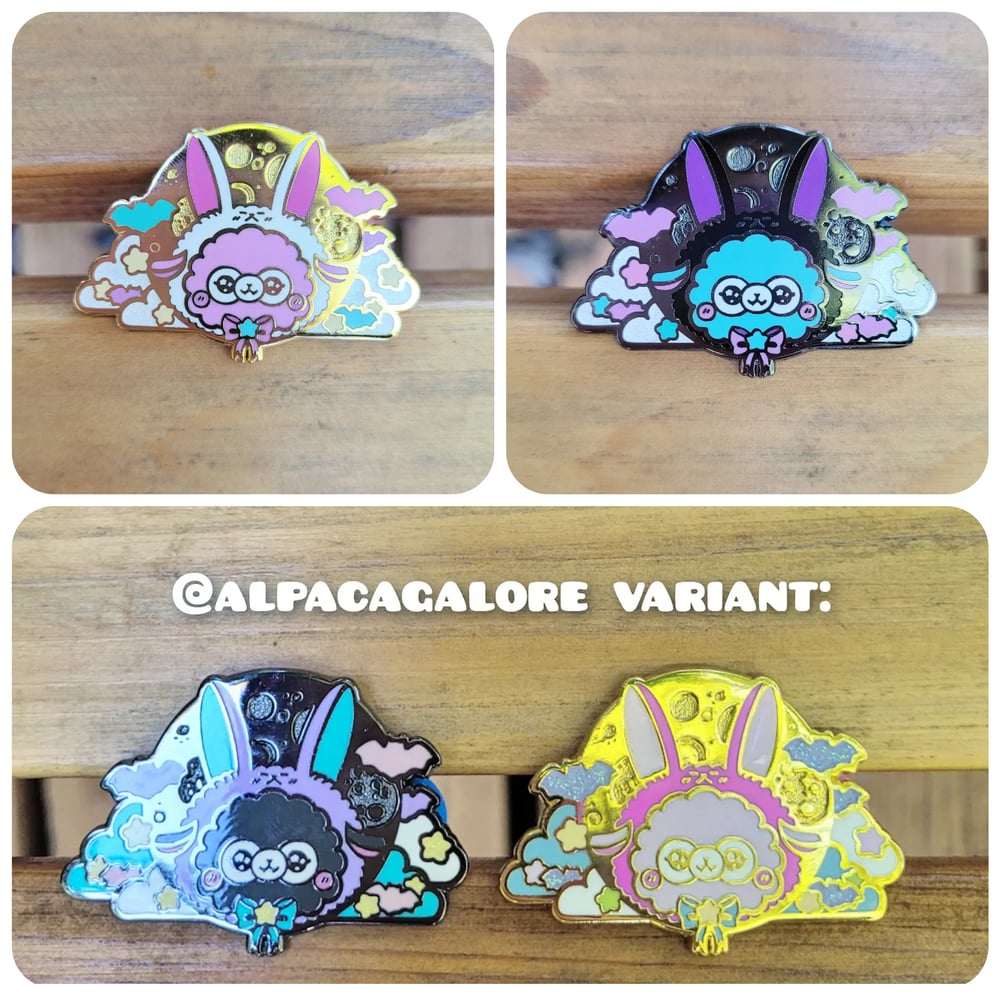 These are all current collab pins I have with Alpacagalore (minus the mini bat, found in its own listing)!
For each design, I have a few sets of all 4 of our colorways. The sets of both ONLY include my two, the sets of 4 include Alpacagalore's. Spookypacas are being partially remade because the overall quality of the batch was underwhelming. The wand pins were also unfortunately massively flawed, and the remakes with the glitter hearts rather than opals are better quality by far but less fancy.
I have standards listed as well as some bundle options, be sure to read the FAQ page for pin grading info! Please check out Alpacagalore on instagram for other cute alpacas :)