Anime Eyes Embroidered Acrylic Beanies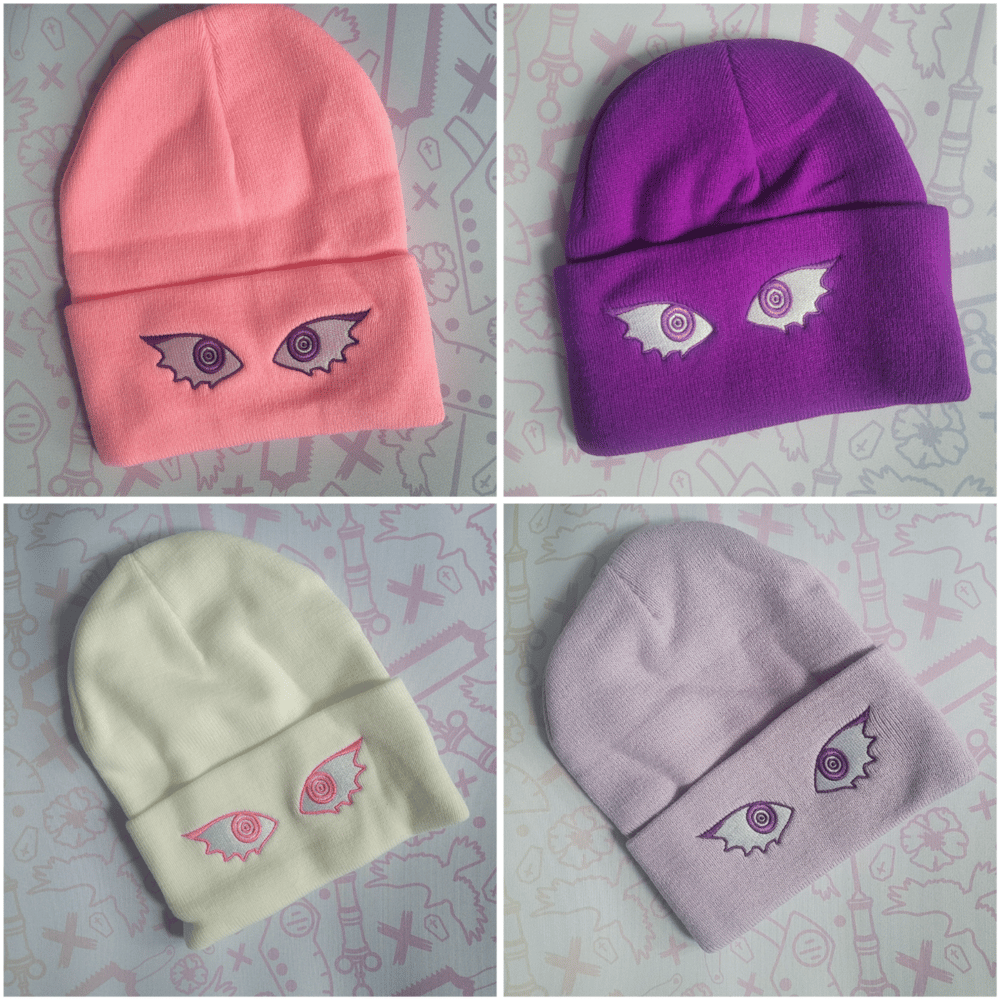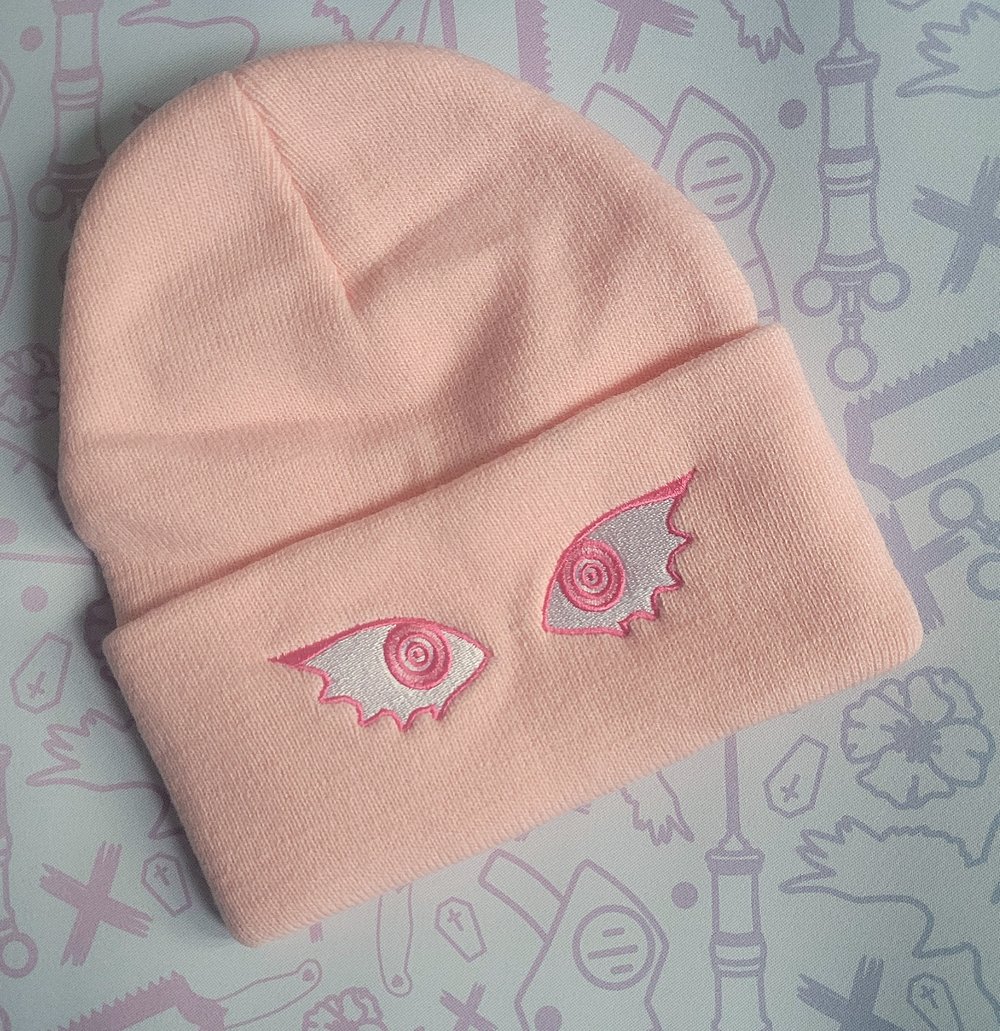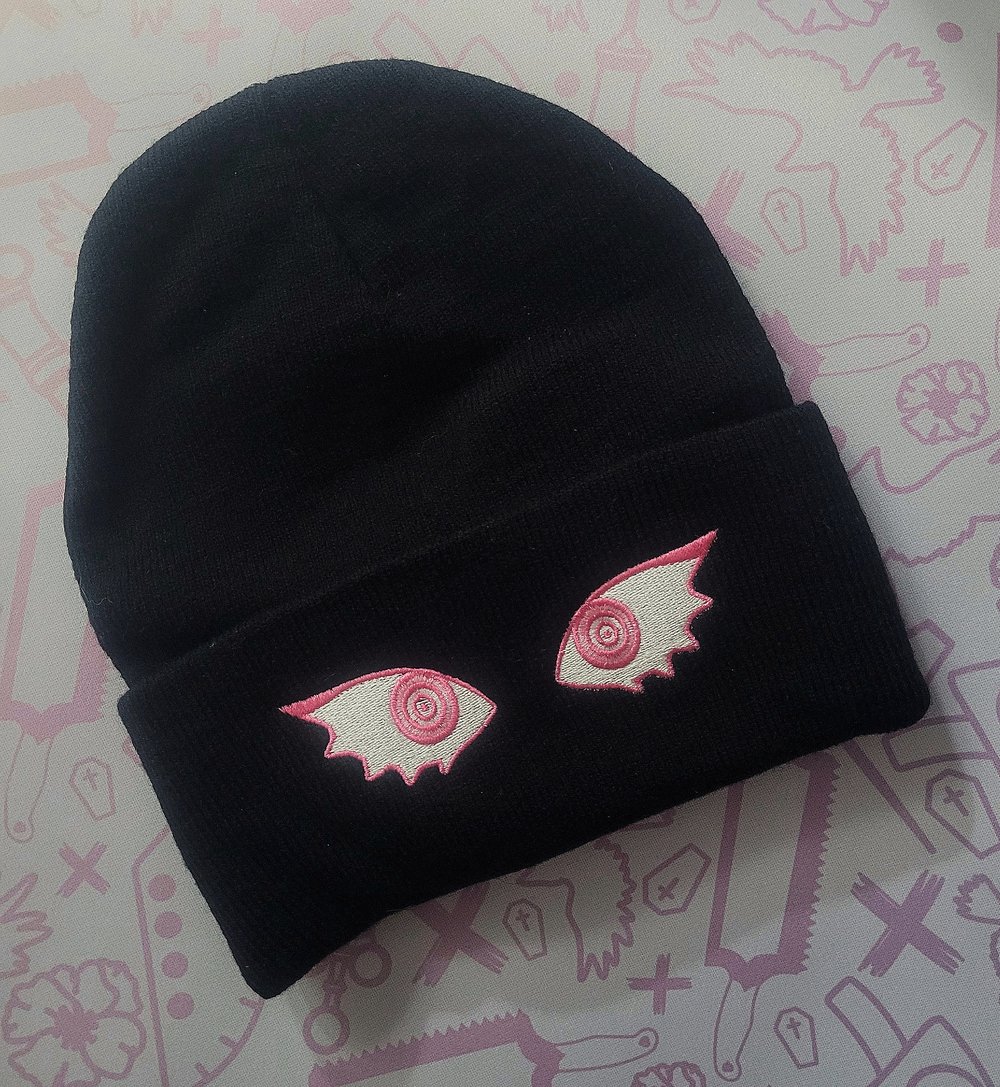 Very stretchy acrylic beanies with embroidered eyes! This style of eye is inspired by witchy/magical girl-type aesthetics.
I have a 23" circumference head and they fit me, surprisingly, so they should fit just about anyone! Once stretched, the eyes are lined up with where our eyes are.
The colorways that sell the fastest determine what may or may not get remade in the future.
Desk mat used as BG: www.catheadpins.com