Apocalyptic Dream Characters Linked Acrylic Charms - Series 1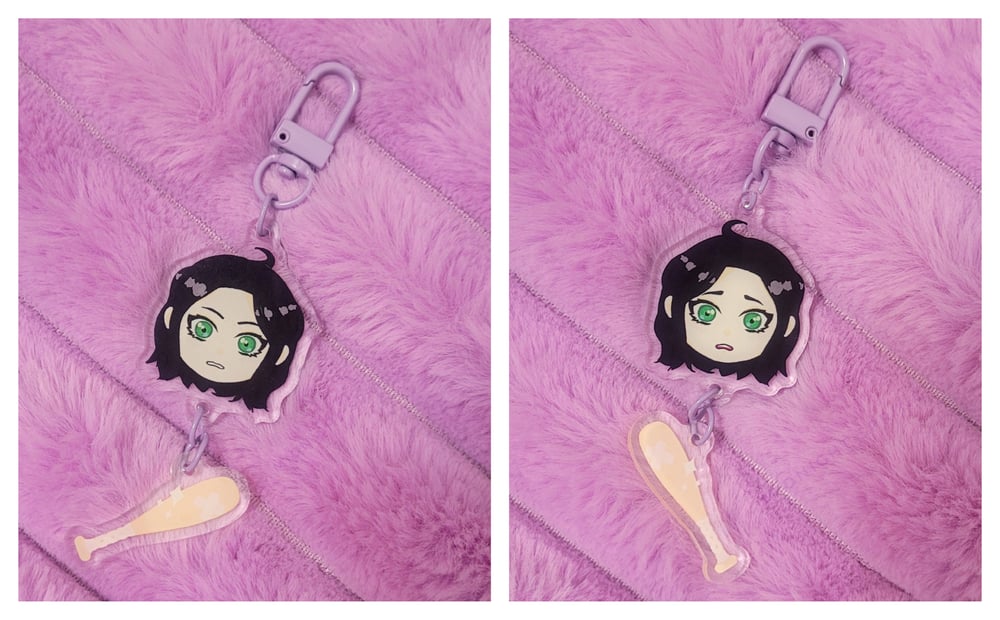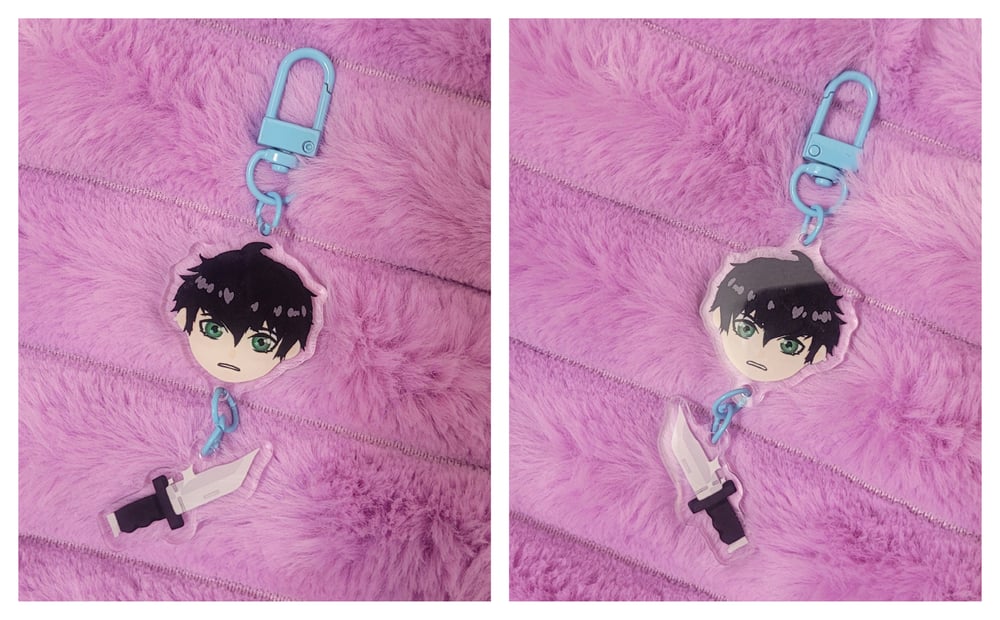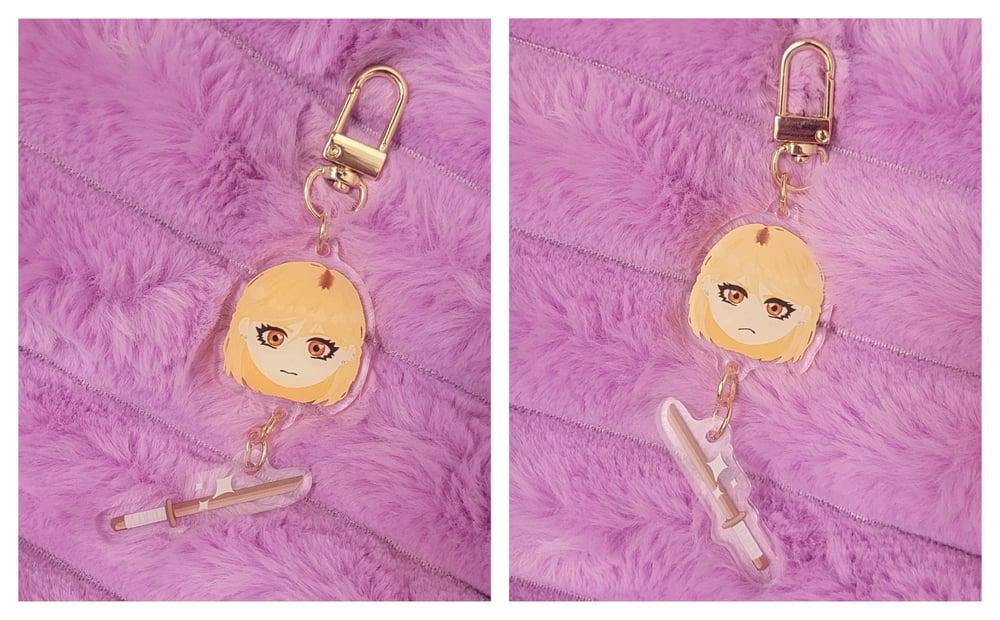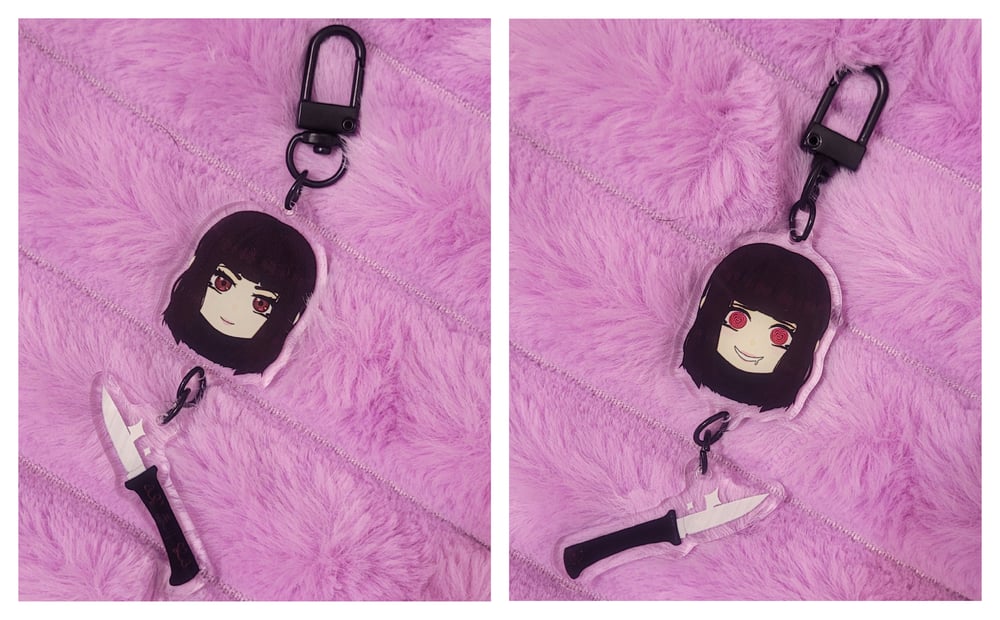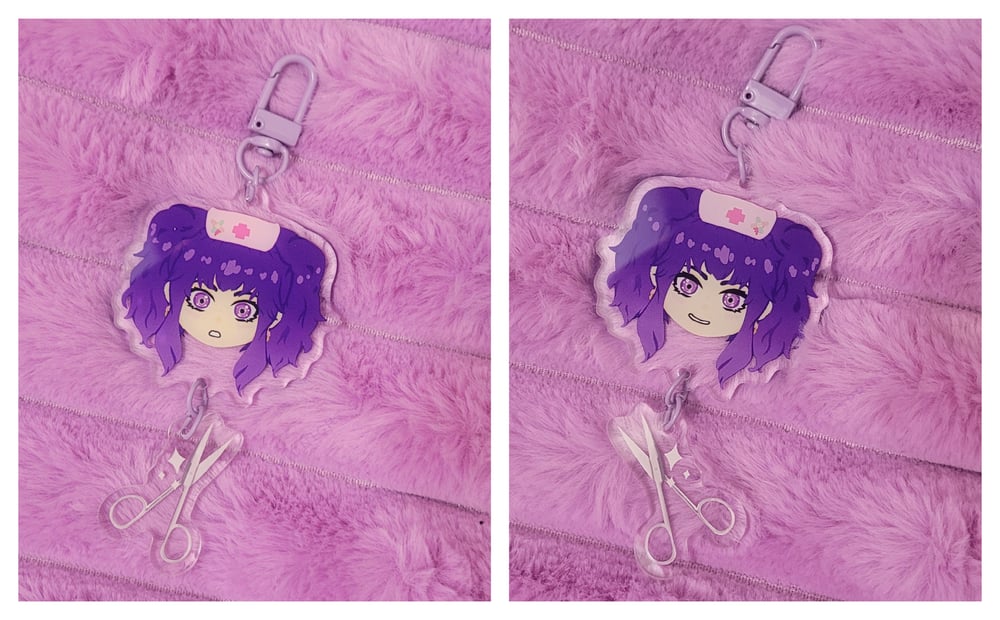 The first set of 5 Apocalyptic Dream characters as linked acrylic charms, each character with their in-game weapon of choice. The charms total roughly 5" in length.
These characters are part of the main cast of Midnight Springs' zombie apocalypse-set otome visual novel currently in development. You can find out more information here: https://studiomidnightsprings.crd.co
SERIES 1 (in order of photo): Mikuru Aikyo (wooden bat), Toshiro Aikyo (knife), Arisa Koyama (bokken), Sayuri Akagawa (folding blade), Sayaka Satou (surgical scissors).
Sayuri, Sayaka, and Arisa are all love interests in the game, while Mikuru and Toshiro are the two twin protagonists. Some of them have ID cards purchaseable here: https://midnightsprings.bigcartel.com/product/apocalyptic-dream-hard-plastic-student-id-cards-mikuru-toshiro-ryuu-arisa-sayaka
While all of my art is "original content", I don't actually do much OC art where the "C" stands for "character". I am really pleased with how these have come out so far. ♡ Mikuru and Toshiro can also be seen, by me, in a sticker design:
Due to a printing error, Sayaka is slightly proportionally larger than the others.
This product's profits are dedicated towards continuing development of Apocalyptic Dream.
SERIES 2: Ryuu Sasaki, Hanako Akechi, Kiriko Yukimura, Takuto Hirashima, Atsushi Kuroda
SERIES 2 RELEASE DATE: Jun/Jul 2023