Apocalyptic Dream Hard Plastic Student ID Cards - Mikuru, Toshiro, Ryuu, Arisa, Sayaka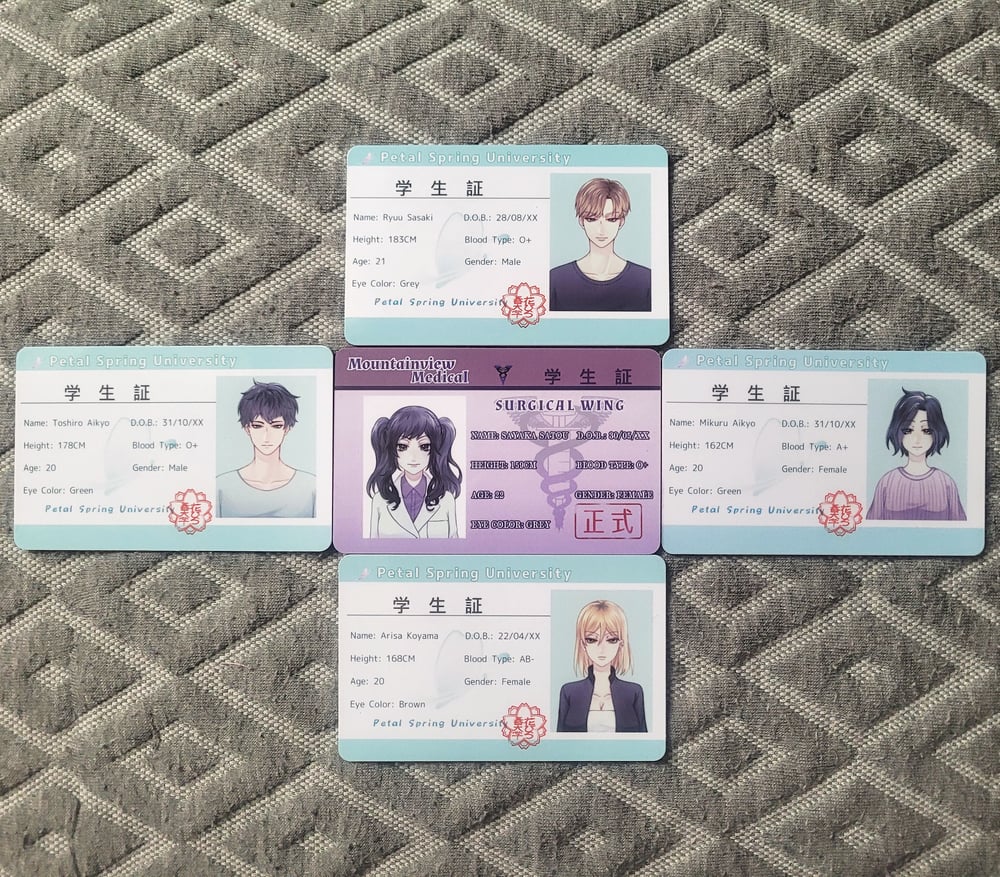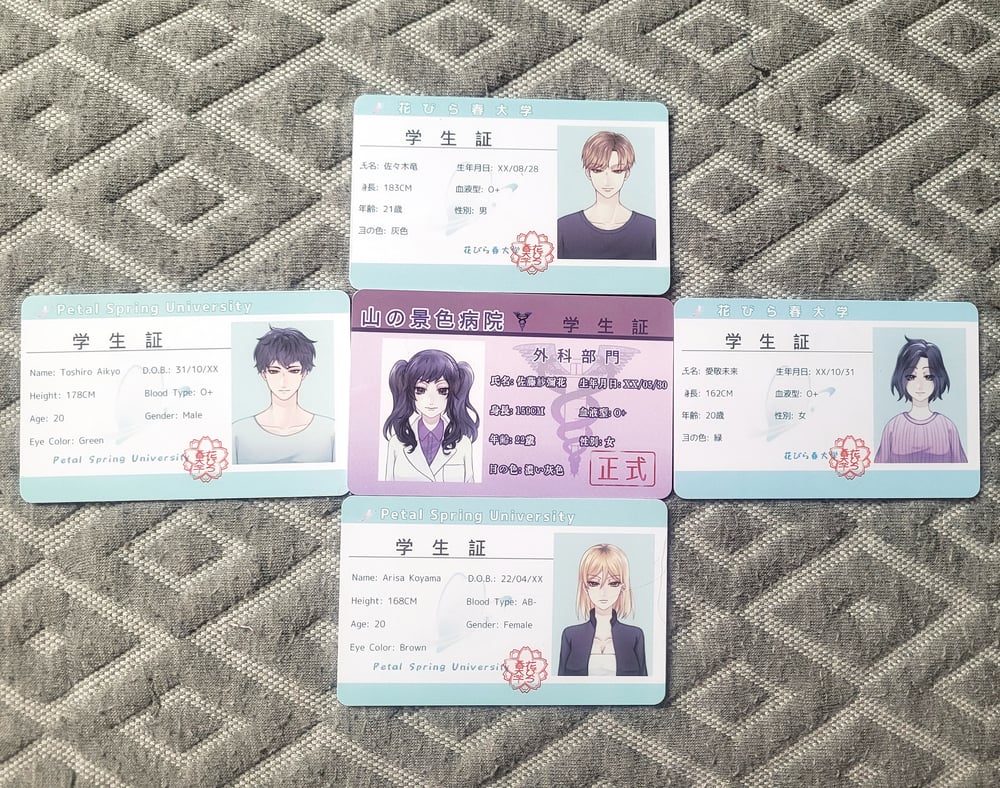 These were printed and are listed for sale for the explicit purpose of raising additional funds to give to the Apocalyptic Dream sprite artist - any sales of these go directly back to her!
Midnight Springs' first video game is in development currently, Apocalyptic Dream. Mikuru and Toshiro are the dual protagonists of the visual novel, twins who are both the player character as their POV swaps intermittently throughout the story. Ryuu, Sayaka, and Arisa are all love interests - the latter two being romance options for Toshiro, while Ryuu (a childhood friend to the twins) is a possible romance for Mikuru. These three won a popularity poll with the kickstarter backers for the game on whose cards should be turned into physical merch for the purpose of fundraising additional sprites (the kickstarter goal was set low to ensure funding). The front side is English while the back is Japanese.
Mikuru, Toshiro, Arisa, and Ryuu's are all their university student cards, while Sayaka's is her med student ID card.
These are thick hard plastic like real employee or student ID cards (xmm size), but come with a thin protective plastic film on both sides like acrylic charms do, which should be peeled off once you receive it. These do not ship cheaply like sticker-only orders despite their size and weight, they ship insured in protective packaging inside a proper mailer and the shipping cost reflects this.
The character art is by Sasamekuh, the hired sprite artist to the game (), not by Midnight Springs. The base flat color templates are also set up by Sasamekuh, while the school logos, formatting, and editing are by Midnight Springs.
You can find out more information here: https://studiomidnightsprings.crd.co
This product's profits are dedicated towards continuing development of Apocalyptic Dream.