Bat Mesh Chest Window Crop Blouse with Black Velvet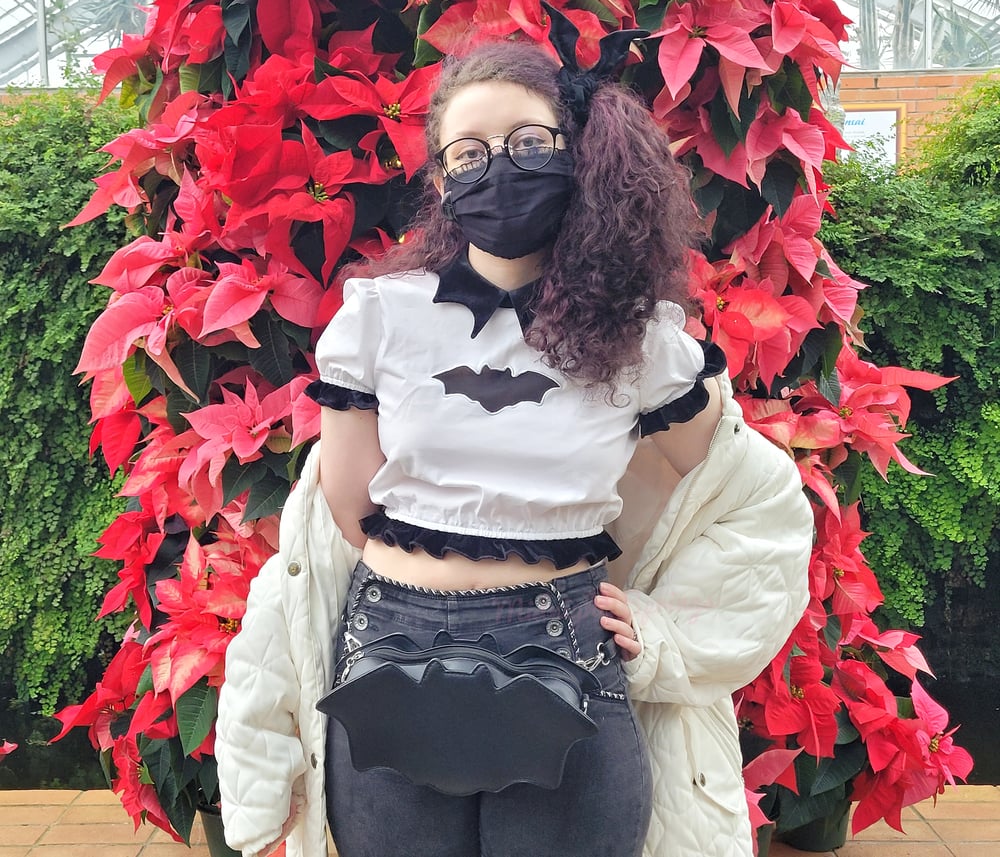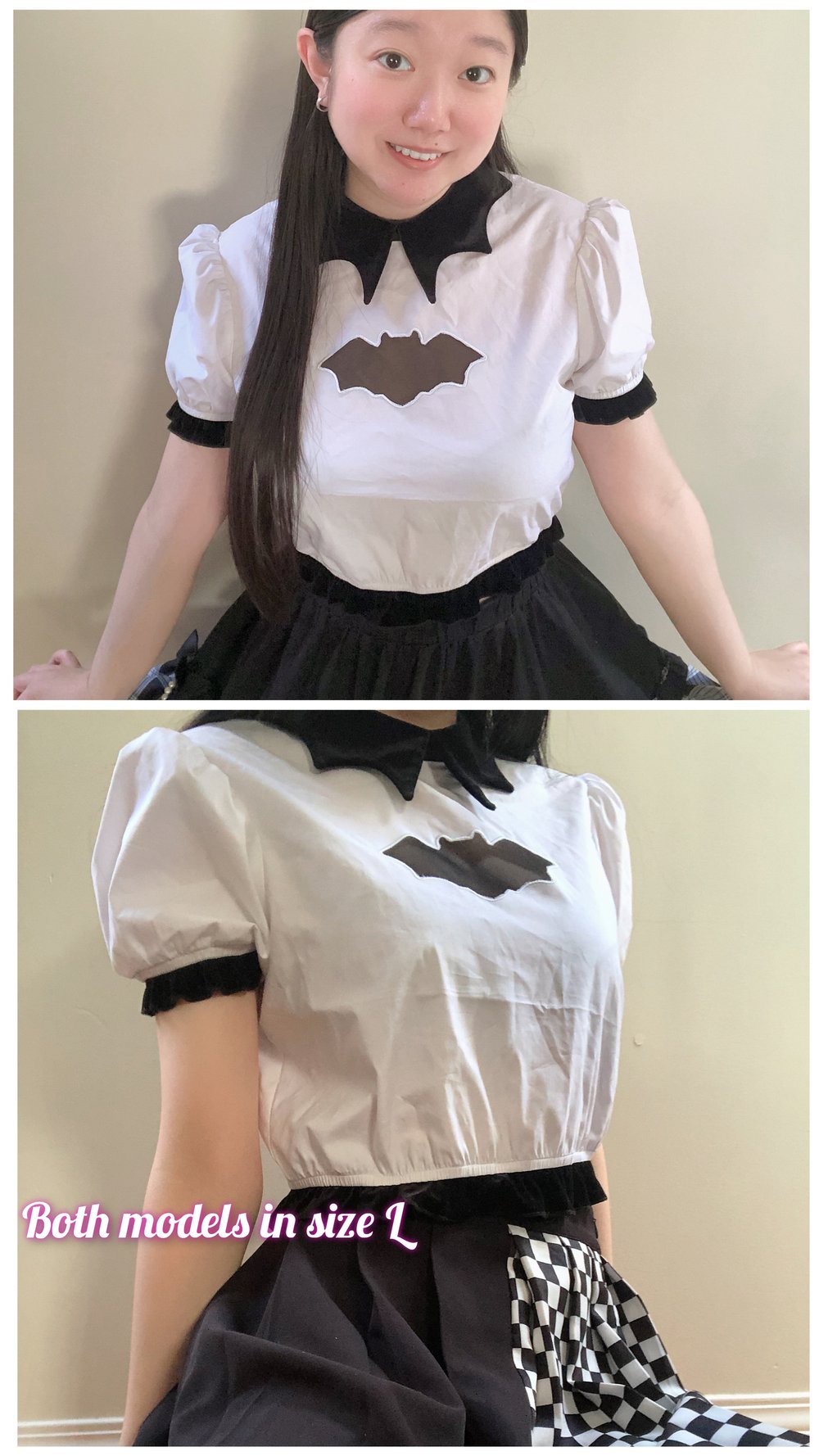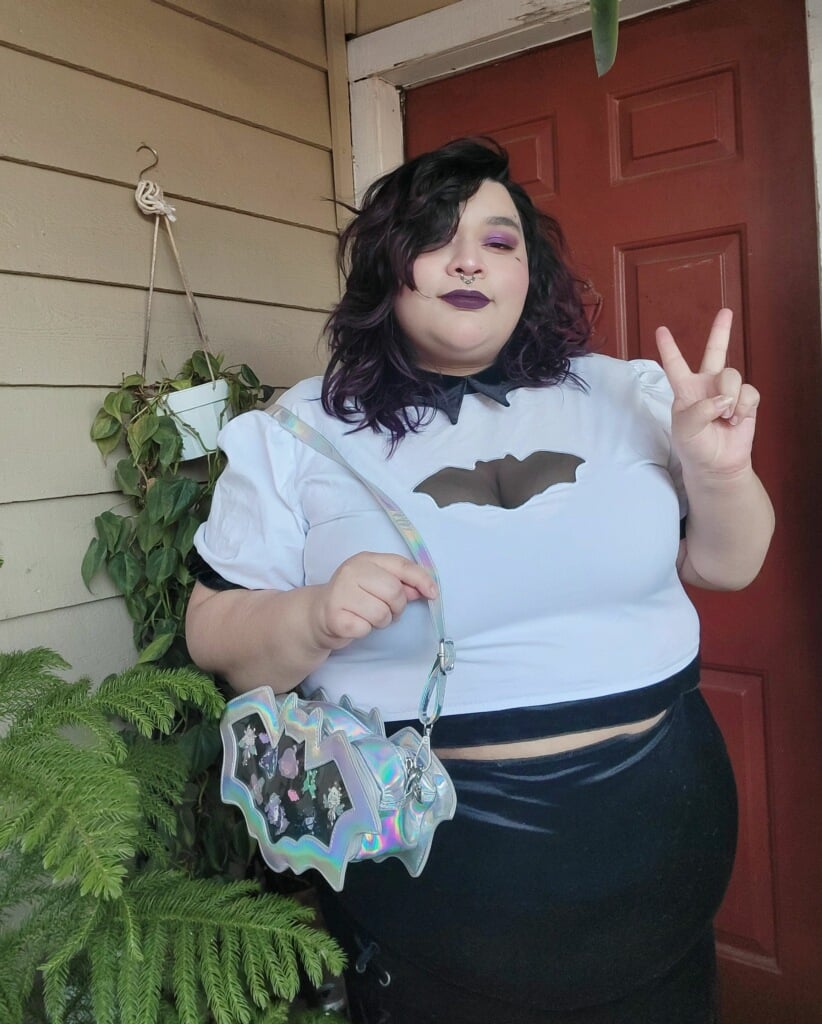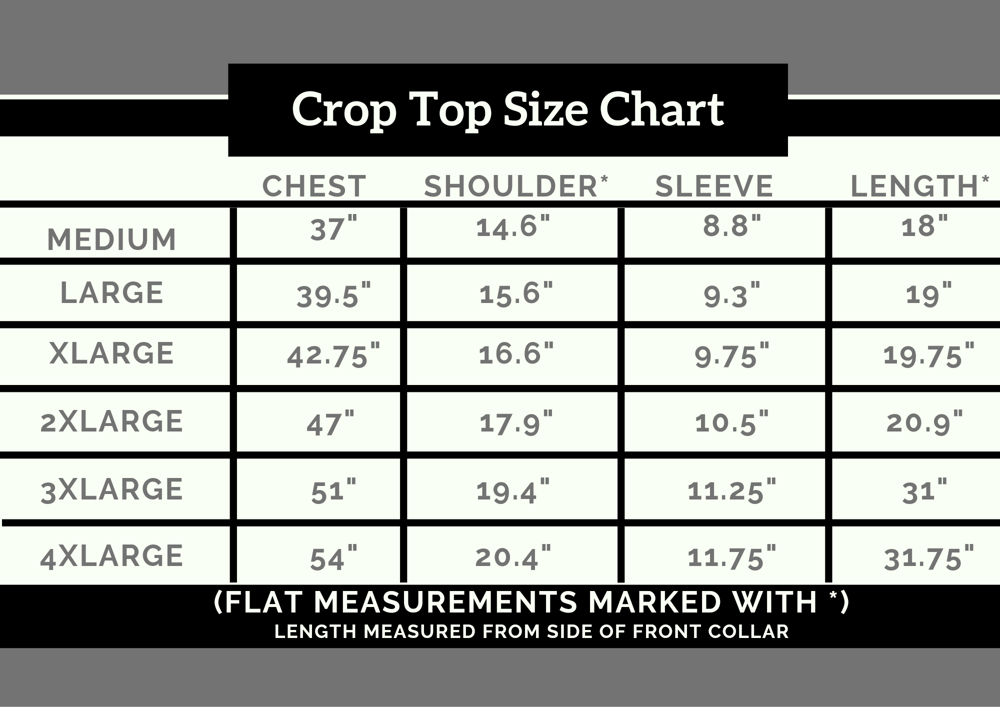 Now in stock! Quantities adjusted to what is available.
These crop tops are near and dear to my heart. I originally designed this shirt in 2019, and and I am very proud of it.
All fit models are wearing approved samples, which used a more common type of velvet that is somewhat bristly, please see the second-to-last photo for a look at the final version. The size pictured first is a size medium, model ~130lbs 5'5" wearing unpadded bra (padded is a significant difference in fit - still would fit of course but not in ownership of a nude padded bra). The next image is 2 different people wearing a size L, and the last fit model is in size 4XL. Size chart is the final image. If there is substantial interest in a size small, then they will be possible in a reorder in the future, but not for the 1st order due to minimum quantities required being high upfront.
The back of the shirt has a large keyhole design with a button closure at the back of the collar. The collar is not lined with velvet, so it is not prickly against the skin. I have fibromyalgia so please trust me on it being comfortable on the inside.
Final material is 70% cotton and 25% polyester, 5% spandex. The white fabric is NOT stretchy, and has a very high thread count. It is fairly sheer and meant to be breathable. I would recommend if you do not want the bra or your chest visible underneath, wearing a nude color bra or binding to match your skin tone, but white might also look OK. As shown, garments may need some trimming; I bought some small scissors just to trim loose threads on these before they ship out.
They may be wrinkly upon receipt; it's okay to iron ONLY the white fabric, without steam, using a cloth barrier between, such as a washcloth. Otherwise, tumble drying without any heat might knock out stubborn wrinkles. These are hand wash/wash on delicates cycle inside garments bag ONLY, but I strongly recommend handwashing instead of taking a chance with the latter.
This will be worn by character Chloe in DLC 1 for Apocalyptic Dream, a Midnight Springs video game in production (sprite art not yet finished).