Bat Necklace Pendant - Black-Plated Hypoallergenic Brass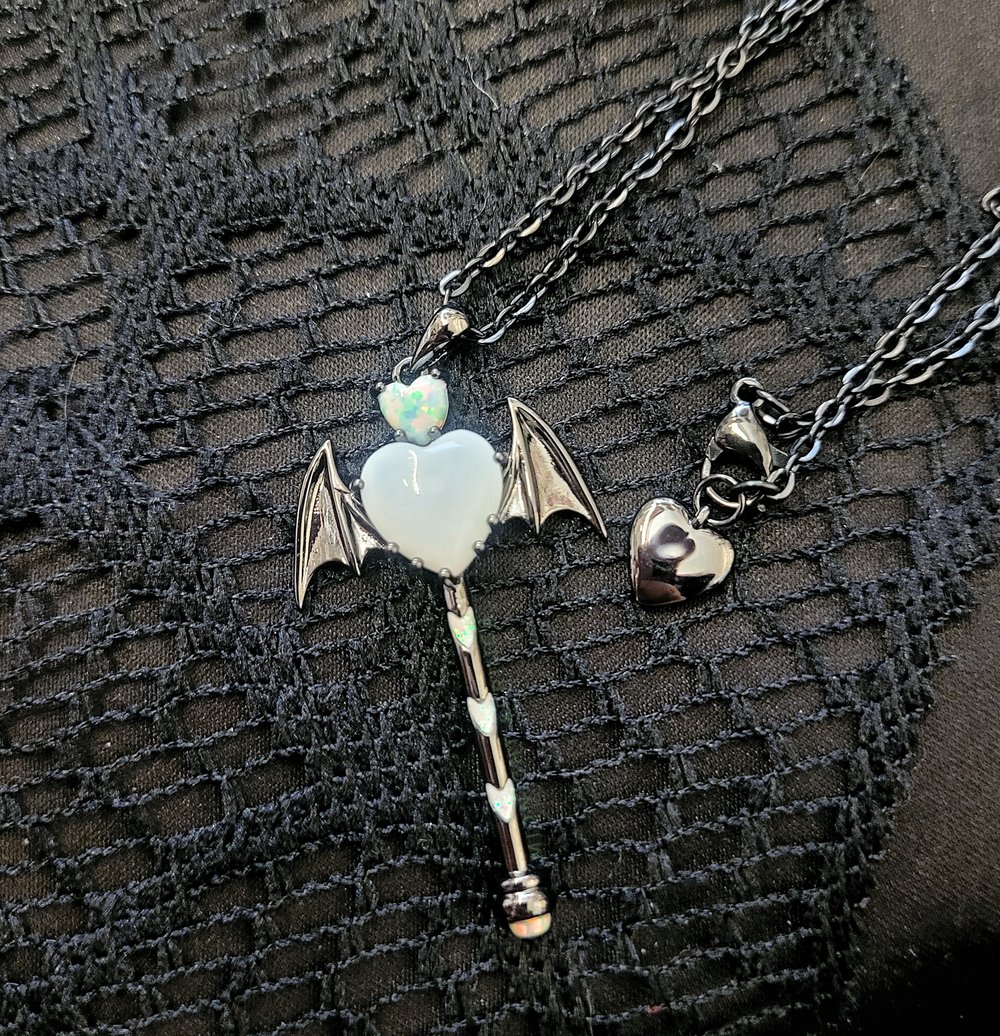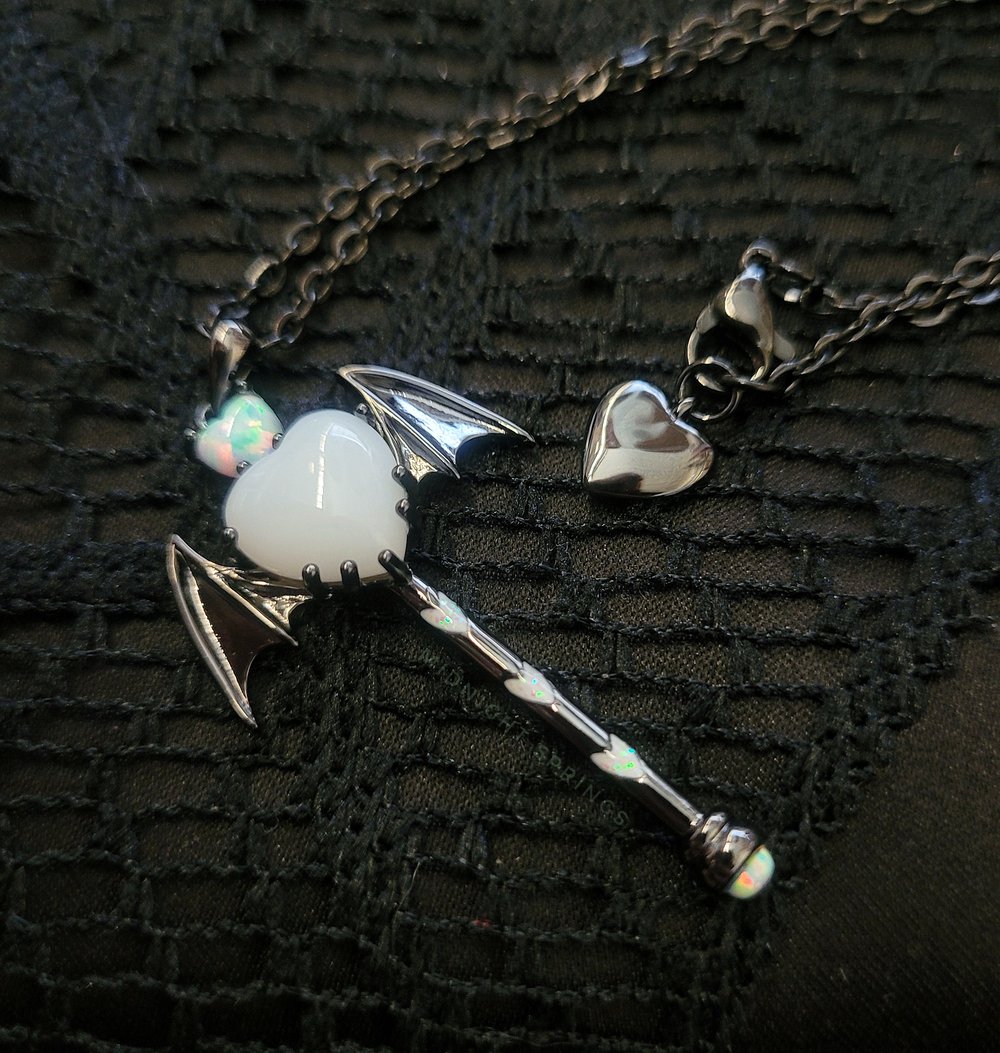 This pendant is approximately 40mm tall, using 3 stones: a 5x5mm heart opal, a 10x10mm heart opalite, and a 3x3mm round opal. Opals are lab-grown, while the opalite is genuine. Due to the nature of opalite, each stone may have varying translucency, noke are identical. Over the black-plated metal, both have a slight cool-toned hue to them.
These are also accented with glittery white enamel!
This necklace will ONLY come with a 18" chain for the foreseeable future.