Bat Wing Septum Rings (Faux or Clicker)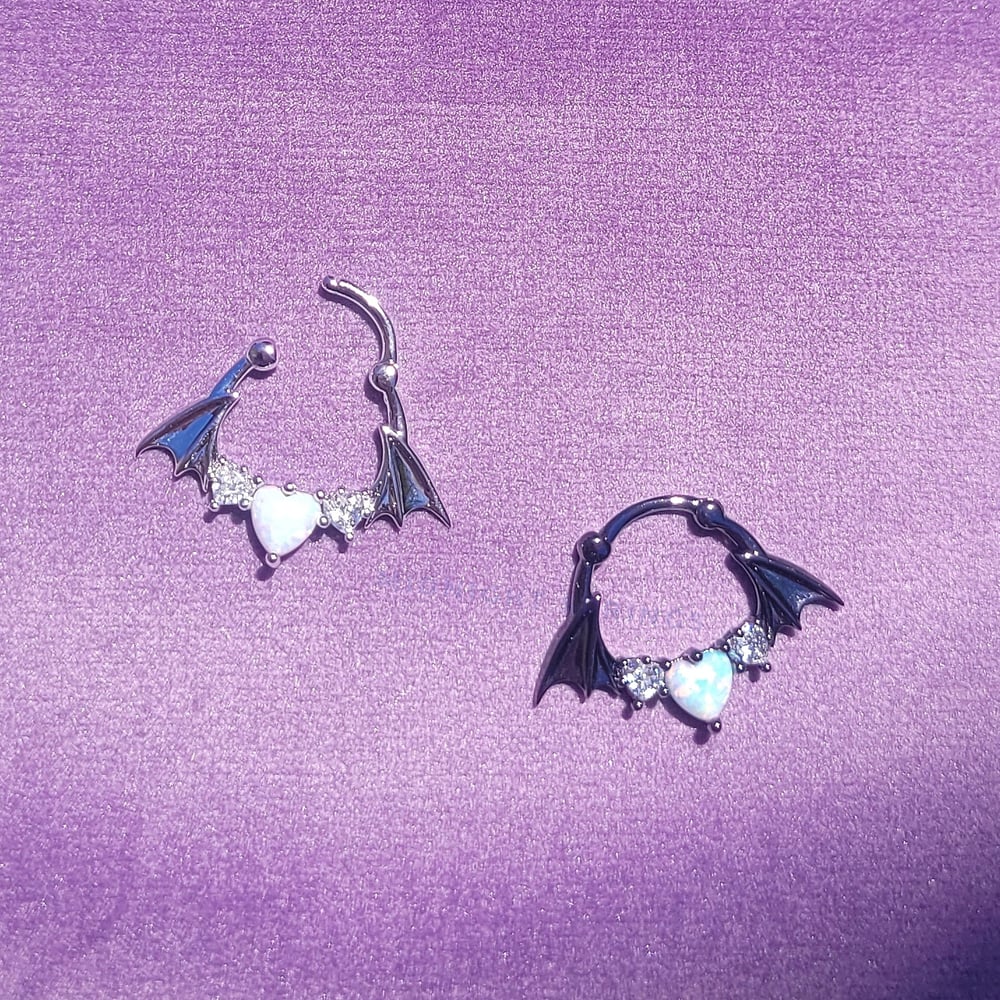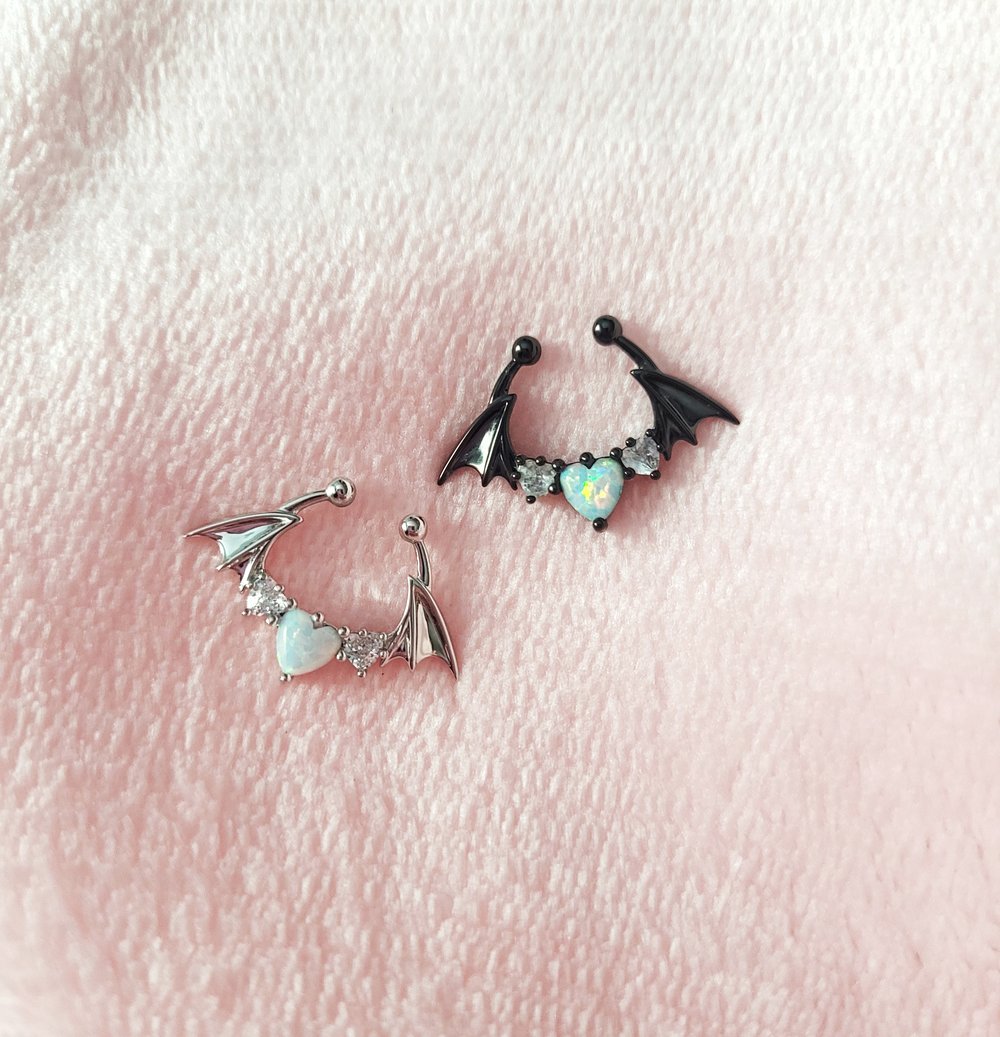 The black 16G version is on reorder! The silver 16G are permanently sold out, and the faux is close behind!
Each one features a 5mm heart-shaped lab opal in the center. The 16G clickers have a curved bar. Please let it be noted that if you have long nails, it is very difficult to close a clicker septum ring.
Hypoallergenic brass base without any lead or nickel, black plating is gunmetal, silver plating is rhodium.
This will be worn by character Chloe in DLC 1 for Apocalyptic Dream, a Midnight Springs video game in production (sprite art not yet finished).