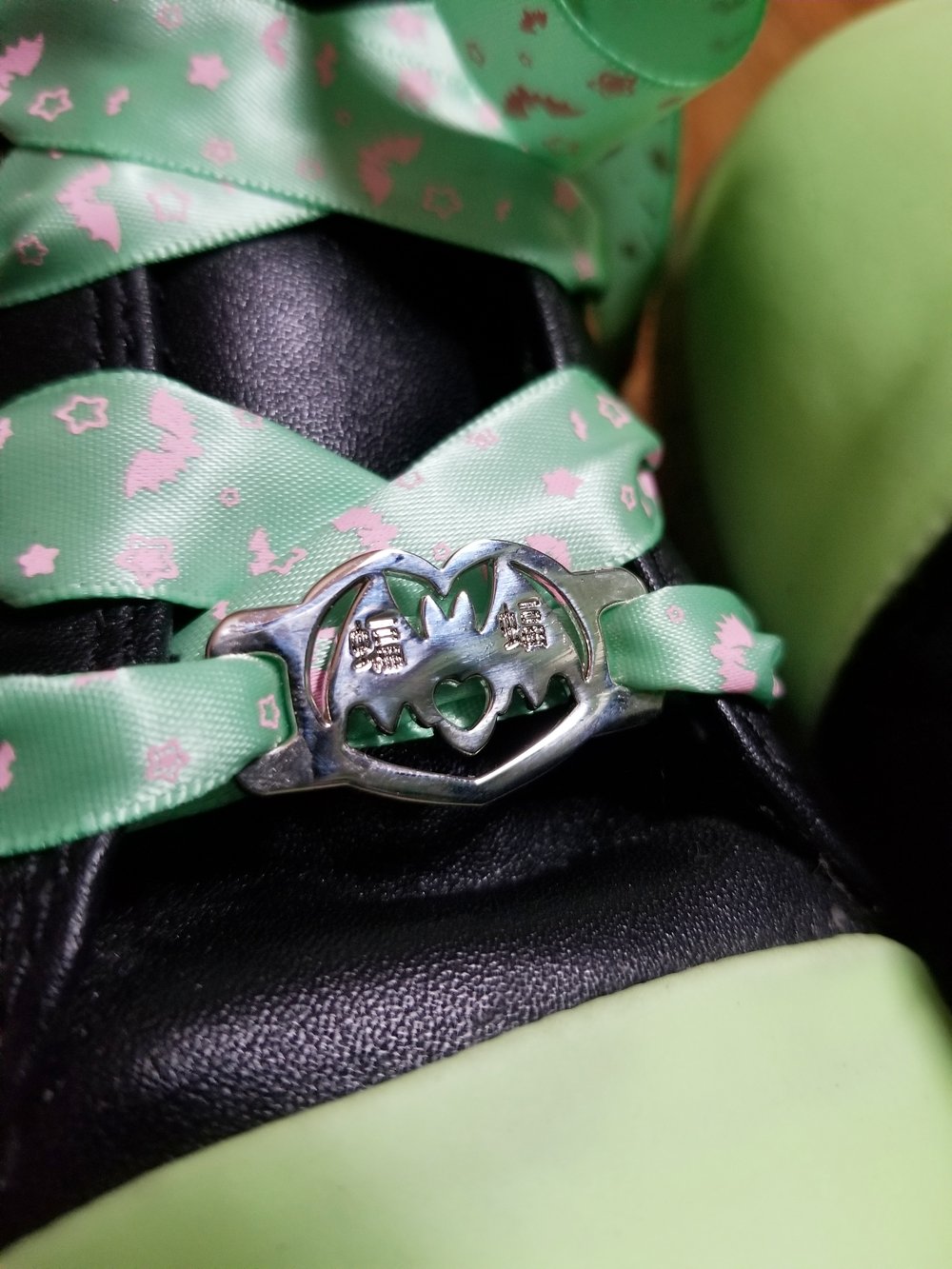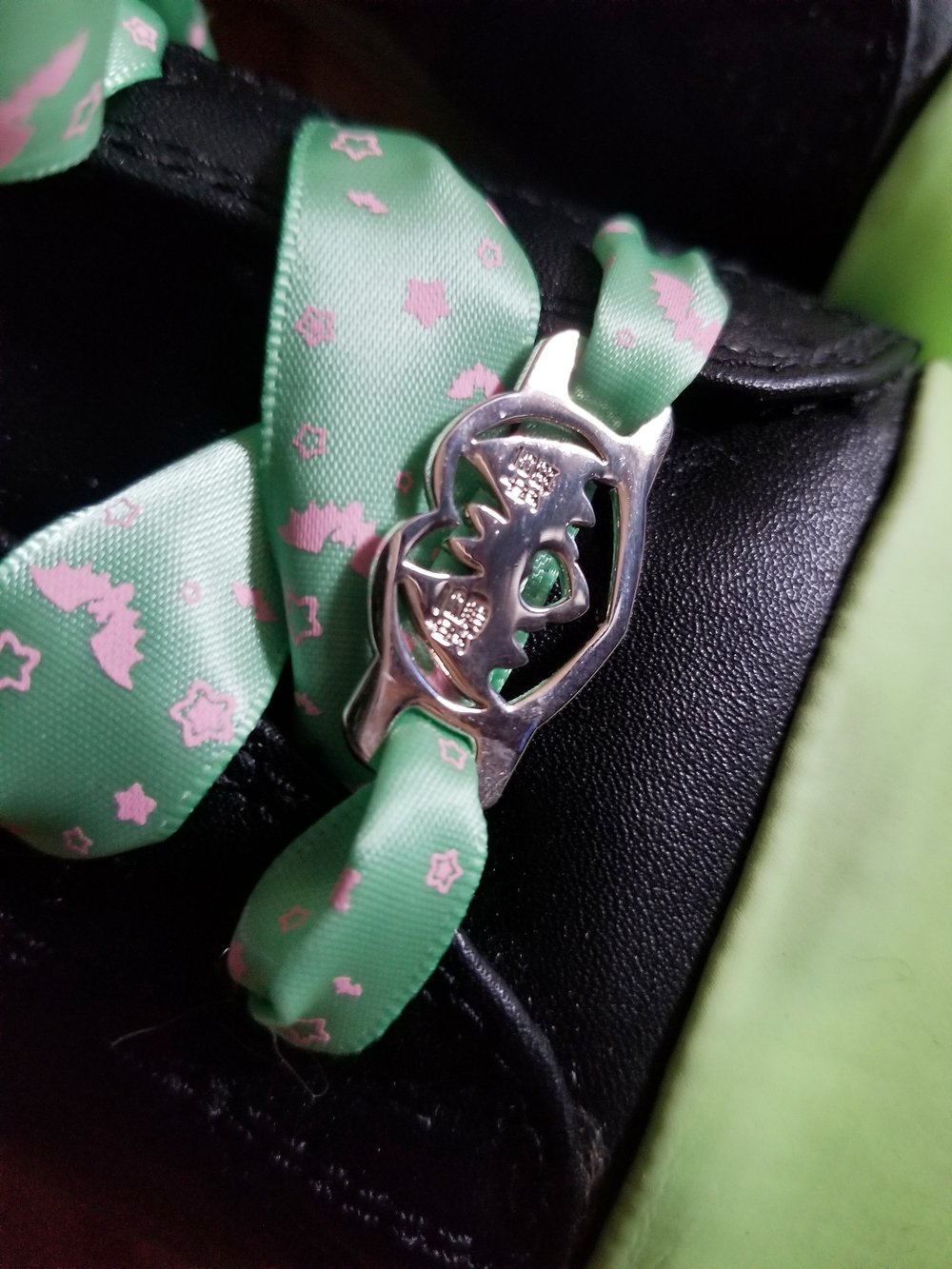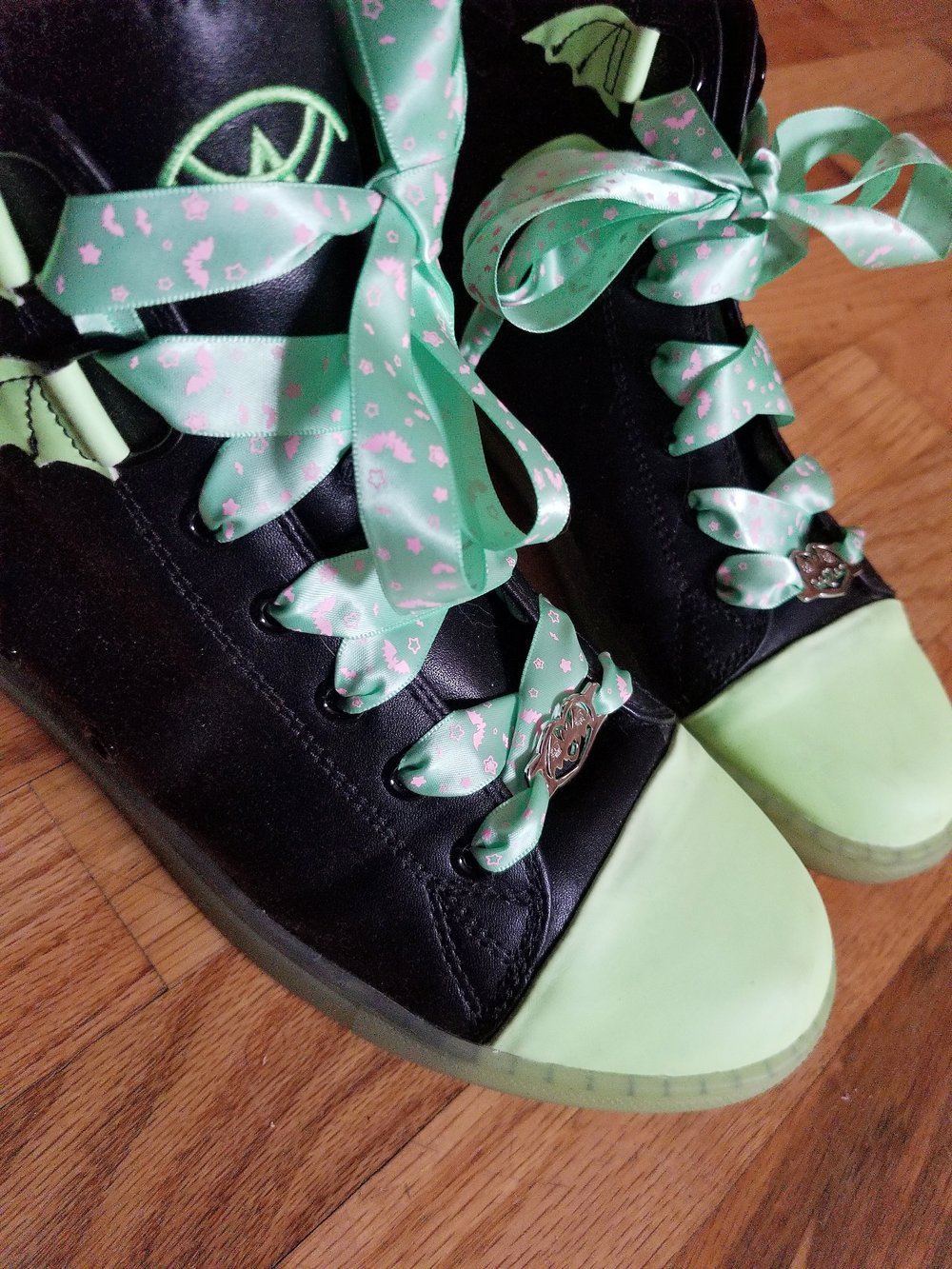 EACH ORDER IS FOR A SET OF TWO
Lace locks I designed and had made way back in I believe 2018(!?) Wow, long time ago now!
I am really bad at marketing them, so I still have a ton! These are plated zinc alloy and look great on any shoes, but especially black ones! The engraved kanji reads "koumori" in Japanese, which literally translates to "bat". 🦇
My personal favorite laces to pair with them are the pastel goth bat ones I designed (one colorway is visible in the photos); however, right now my stock of them is so low that I need to regroup and decide how I want to list the remainder good quality ones as well as the defective ones, as they will not be restocked.