Black Bat Ita PURSE - Good and Flawed bags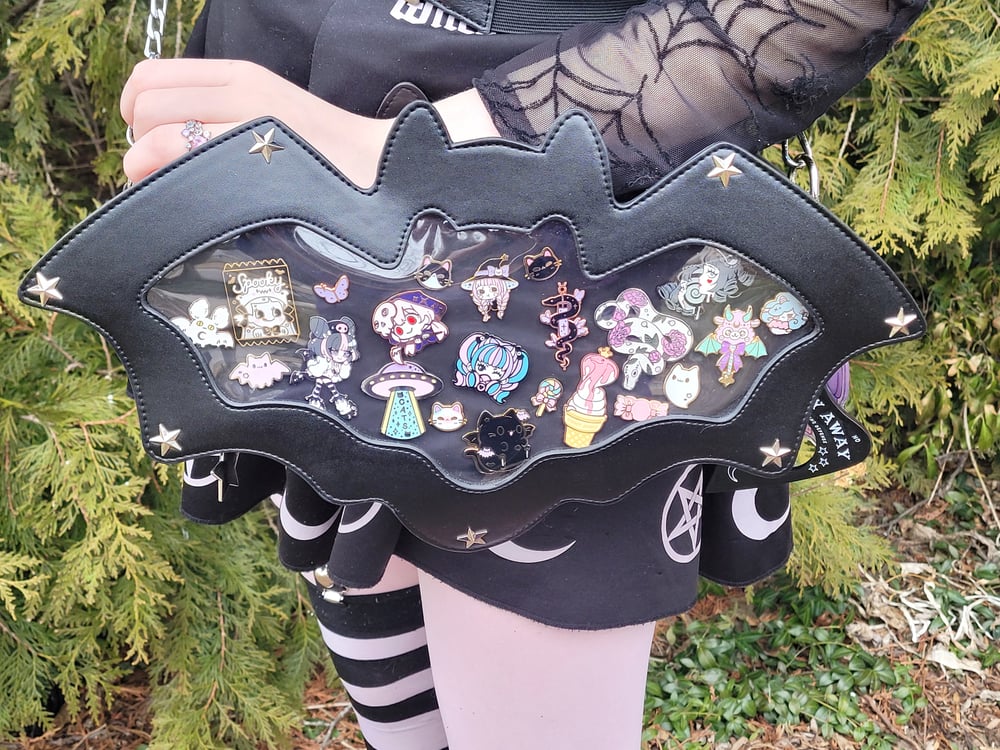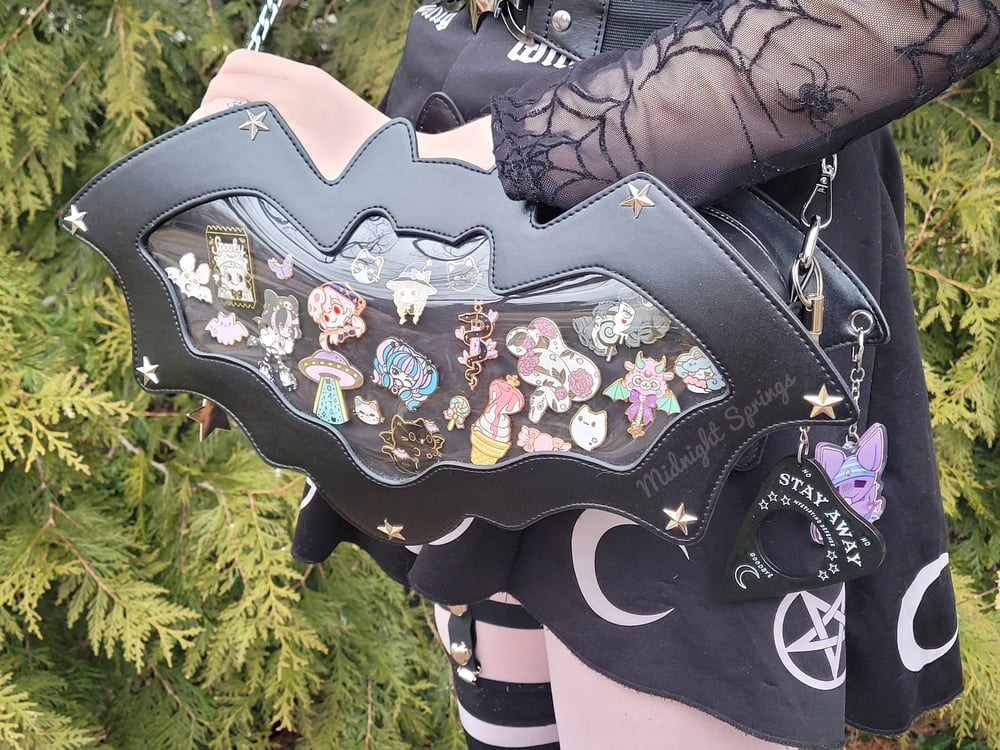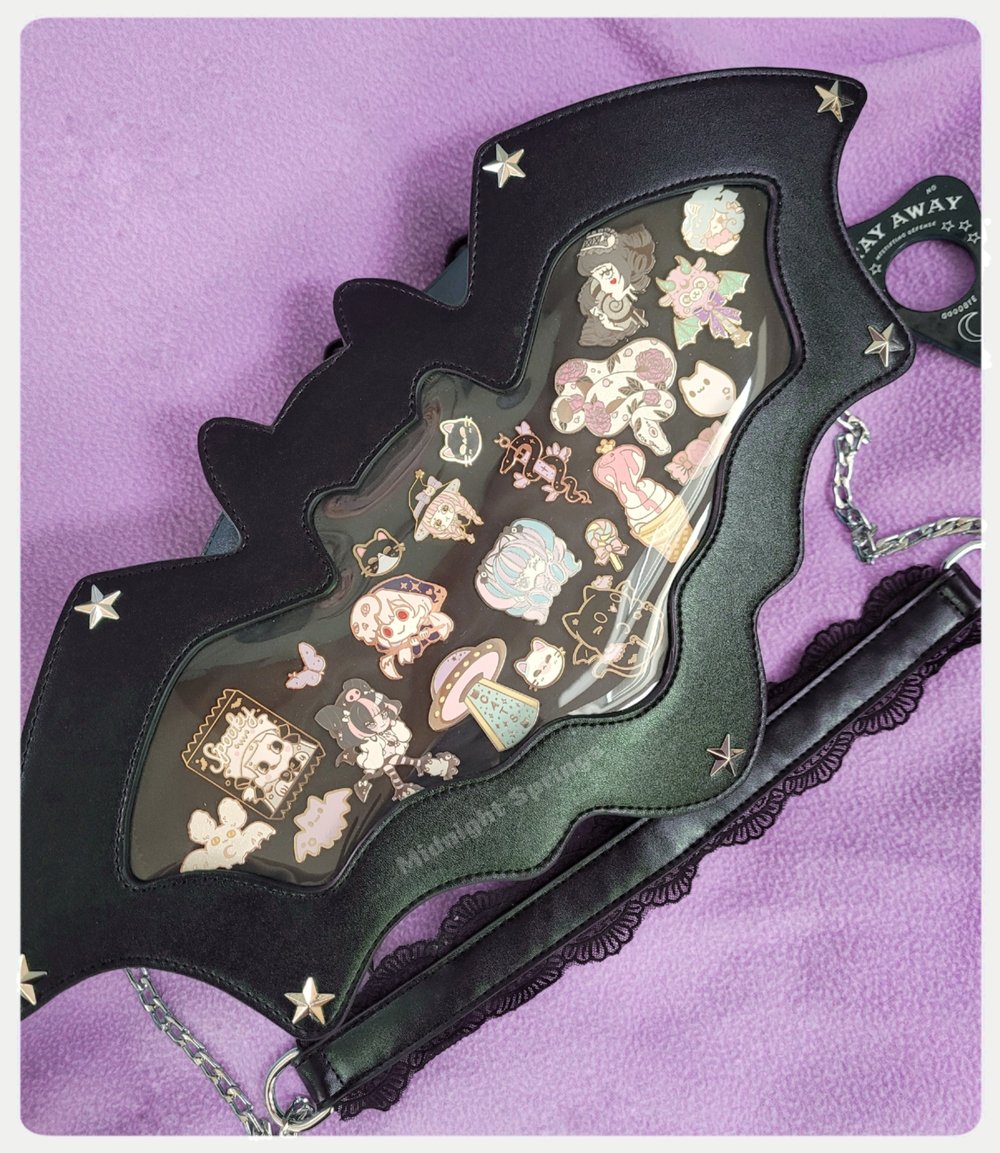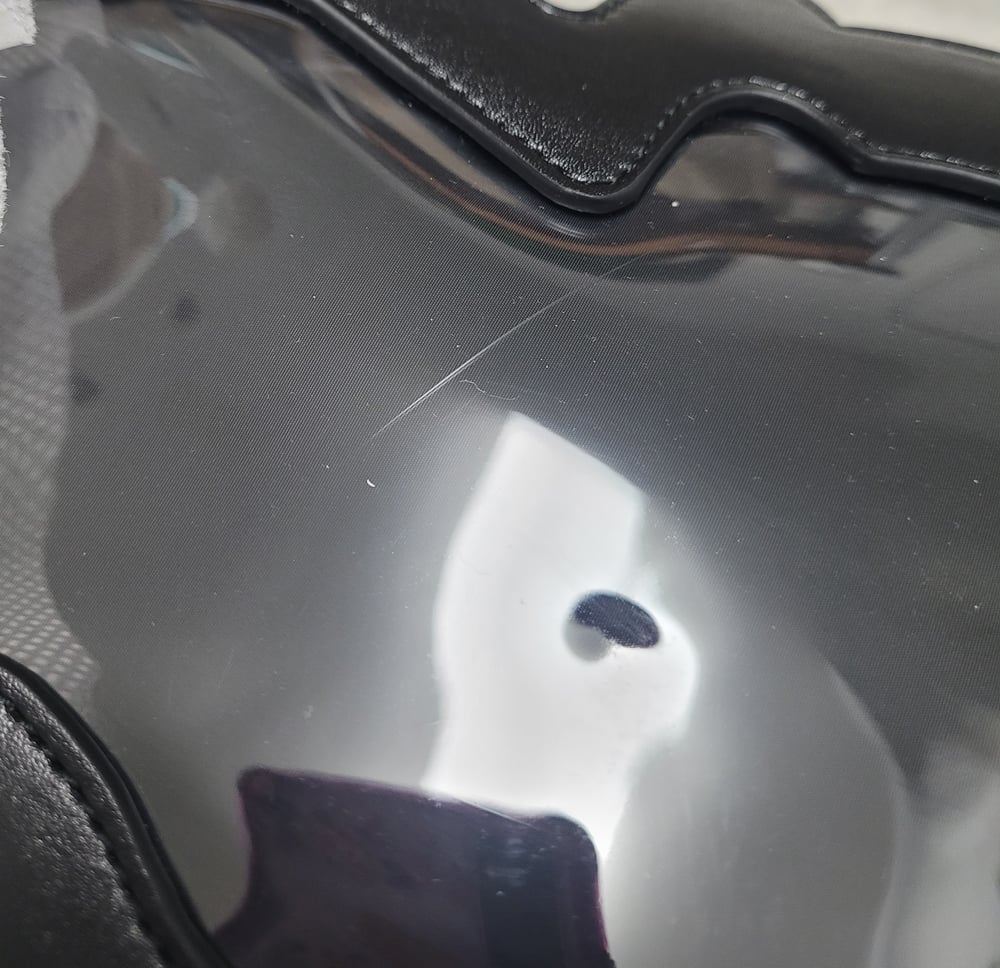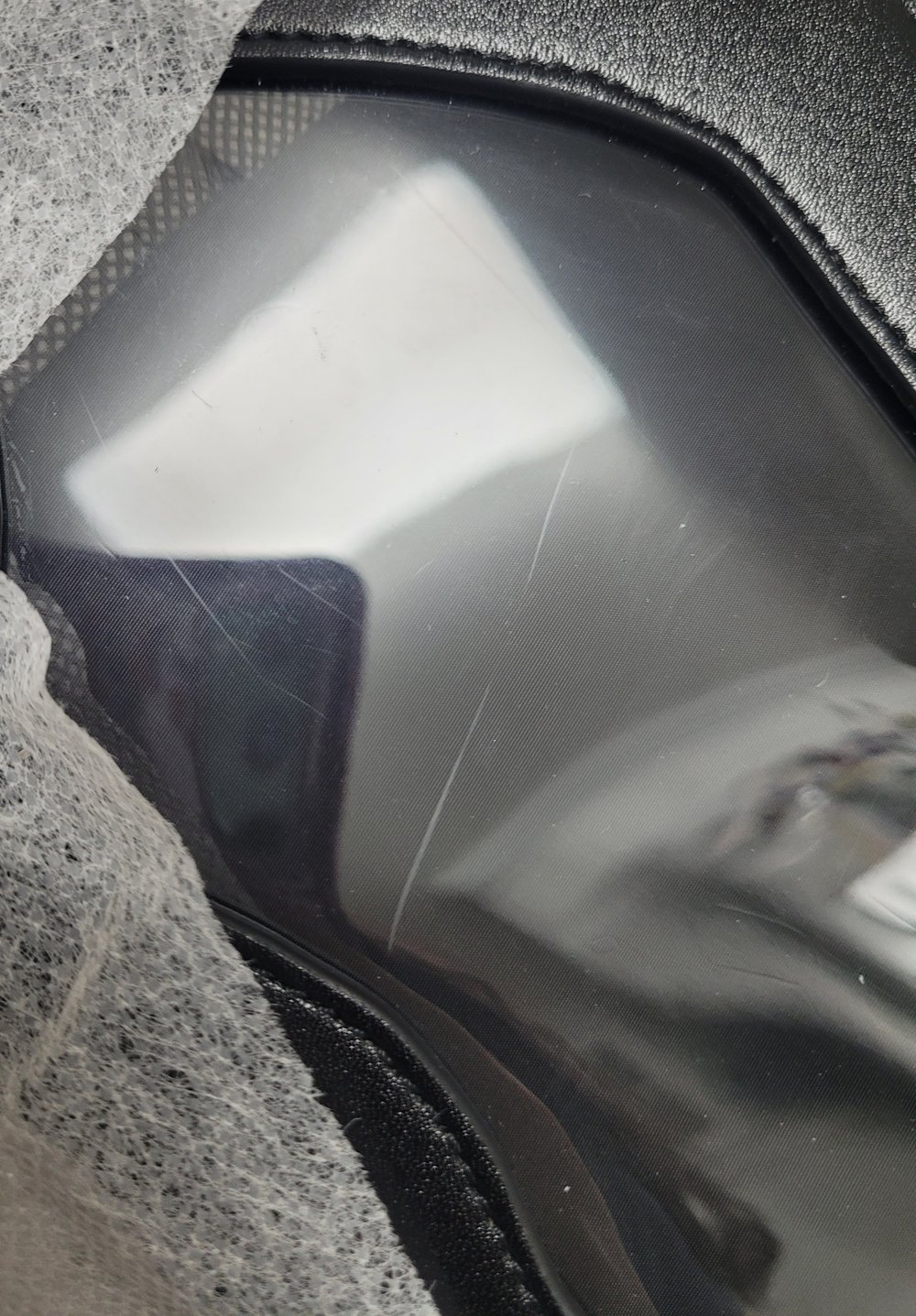 LIMITED EDITION - WILL NEVER BE REMADE! PLEASE SCROLL THROUGH ALL PHOTOS TO SEE FLAW EXAMPLES!
**Pins pictured are majority not mine! Please refer to this instagram post for the credits: https://www.instagram.com/p/CMdYOTQrOUC/
These bags are nearly sold out! If you order an extra strap with these bags, and not the fanny packs, that's fine too - but the inserts will not fit them. Sorry.
These bags are approximately 16.5" wide/long, 11" tall, and 5" deep. The inner compartment is smaller but holds a surprising amount. These bags have a zippered back side compartment, and another in the main pocket.
These rivets are far more secure than on the pastel bags I originally received. I'm working on getting a rivet gun so that I can try to run a repair service for those.
I am so sorry about the repeatedly poor bag quality. I have used 2 different factories now and it keeps happening. I do not plan to produce faux leather bags EVER again. The bags I list here as good quality truly are for the faux leather, after intense sorting, but windows may include small scuffs or scratches that are not visible at all angles, and the zipper pulls are scratchy as well.