"Candy Wife" Crop Tee (Jersey Oversized Fit)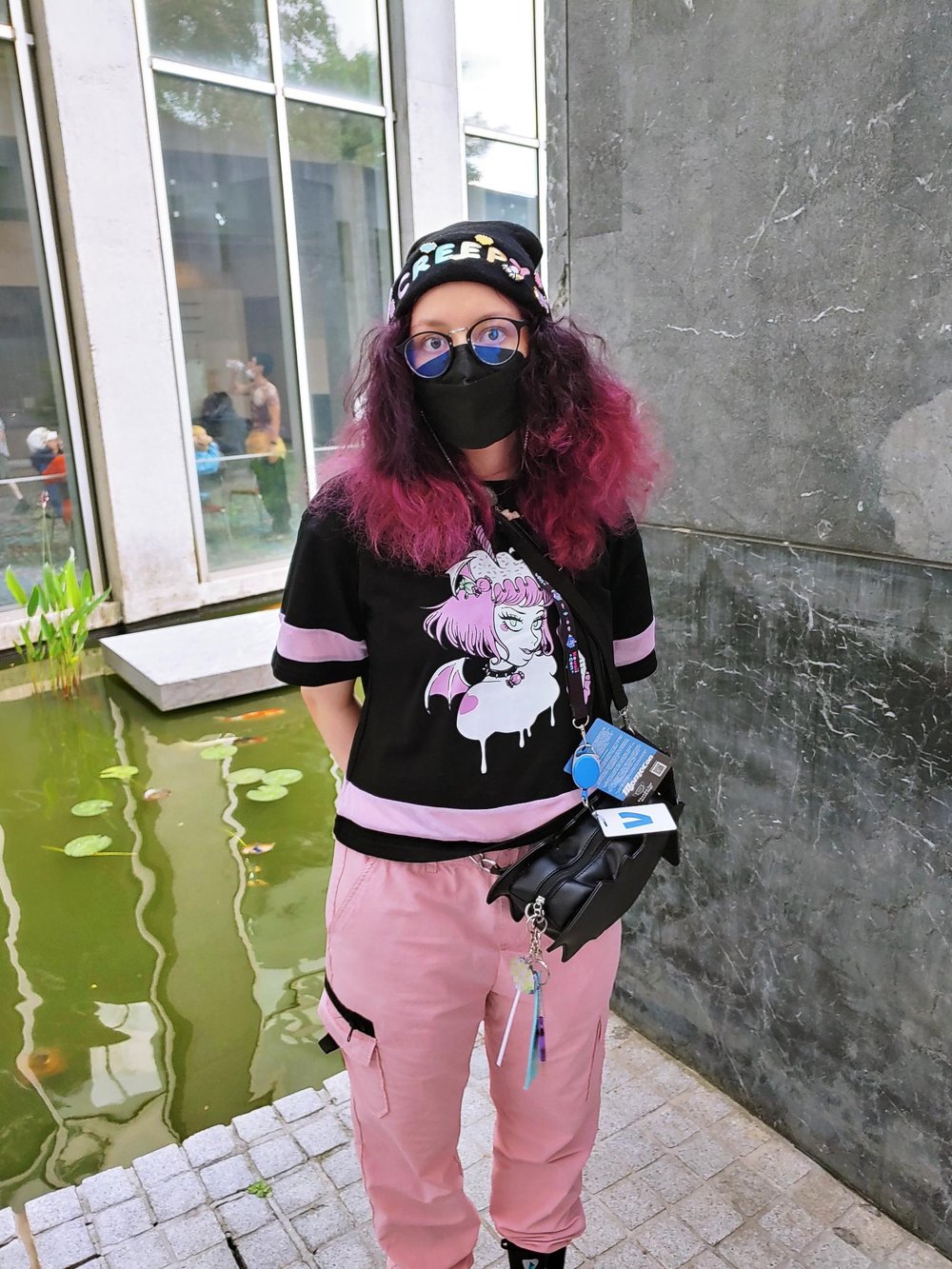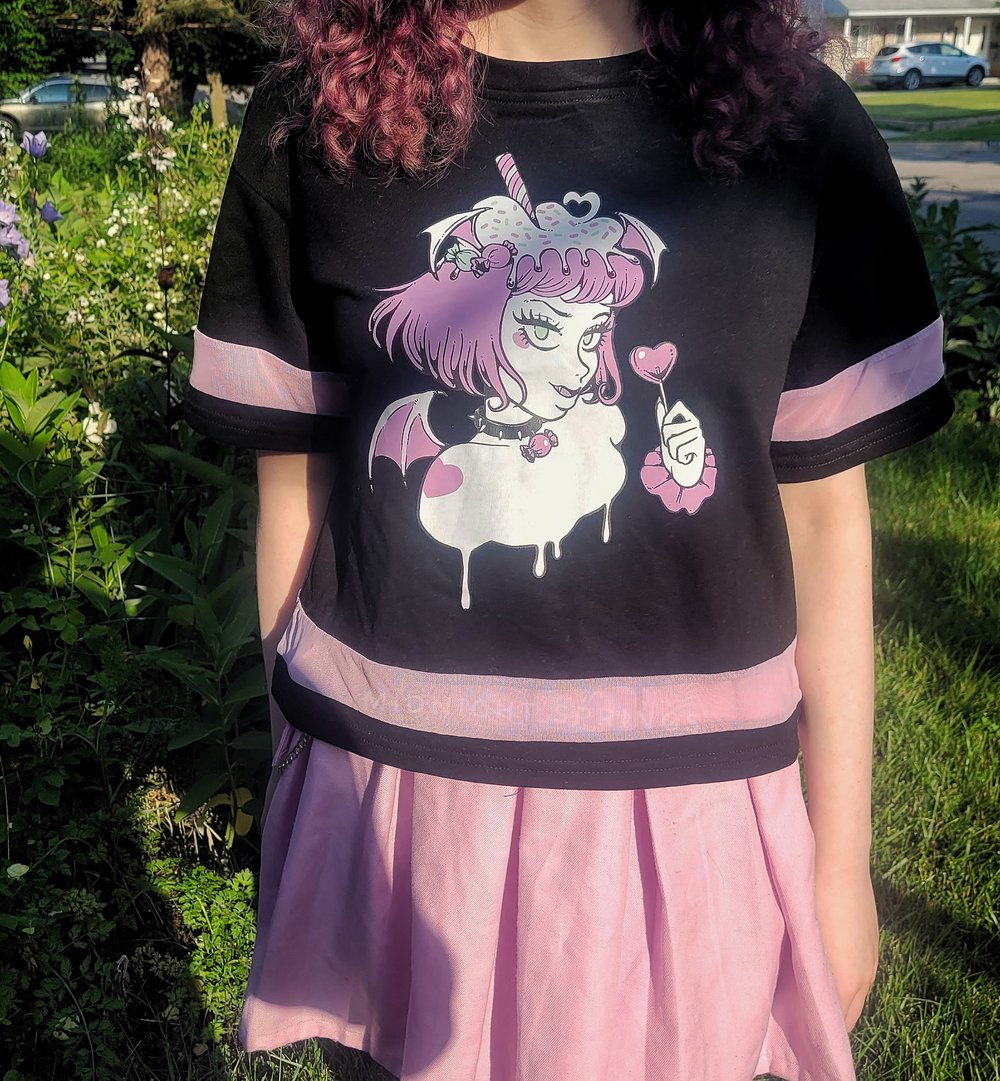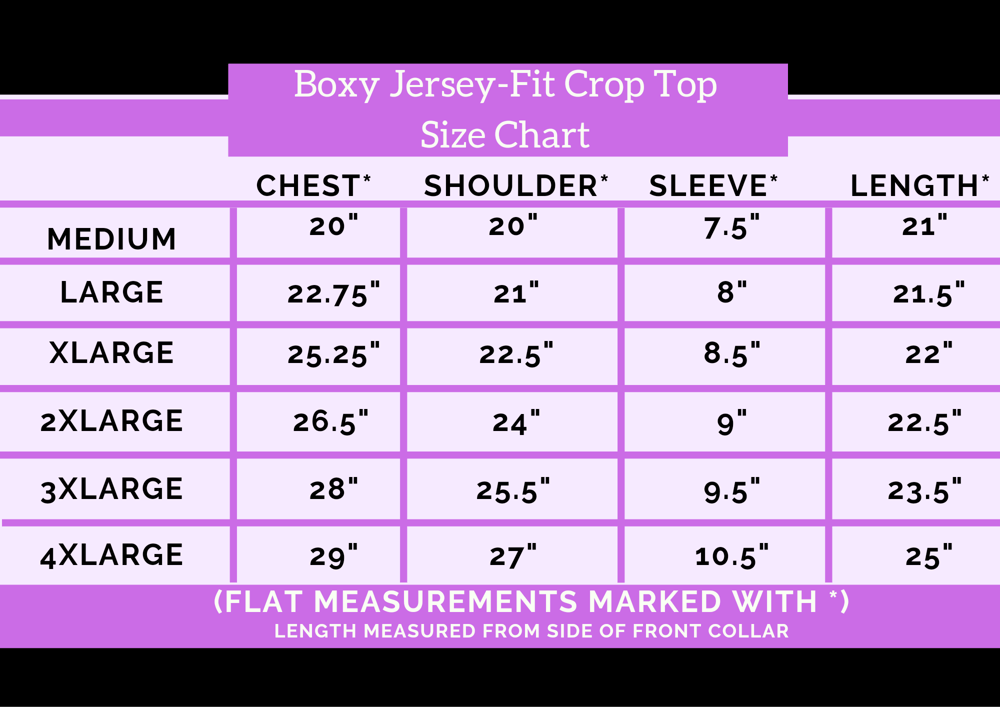 This is a collab with Lulu VanHoagland! "Candy Wife" (idk the origin of the name tbh) was born years ago as an idea for a kickstarter I wanted to feature her on, but unfortunately, the stretch goal was not met. Now, she features on many different things and is as cute as ever!
Here, you can see her in a more saturated pinkish hue on these amazing boxy crops! I fully designed the garment patterning and size chart. It is a 100% cotton french terry fleece with a polyester stretch mesh in the stripe accents.
All modeled photos are of myself, 5'5" wearing her in a Medium outdoors, then at Momocon 2022 (not modelesque photos AT ALL, sorry, but I thought they would still be helpful for gauging sizing and color). Final is size chart.