"Candy Witch" Lace and Bow Detailing Black Poly-Cotton Sweater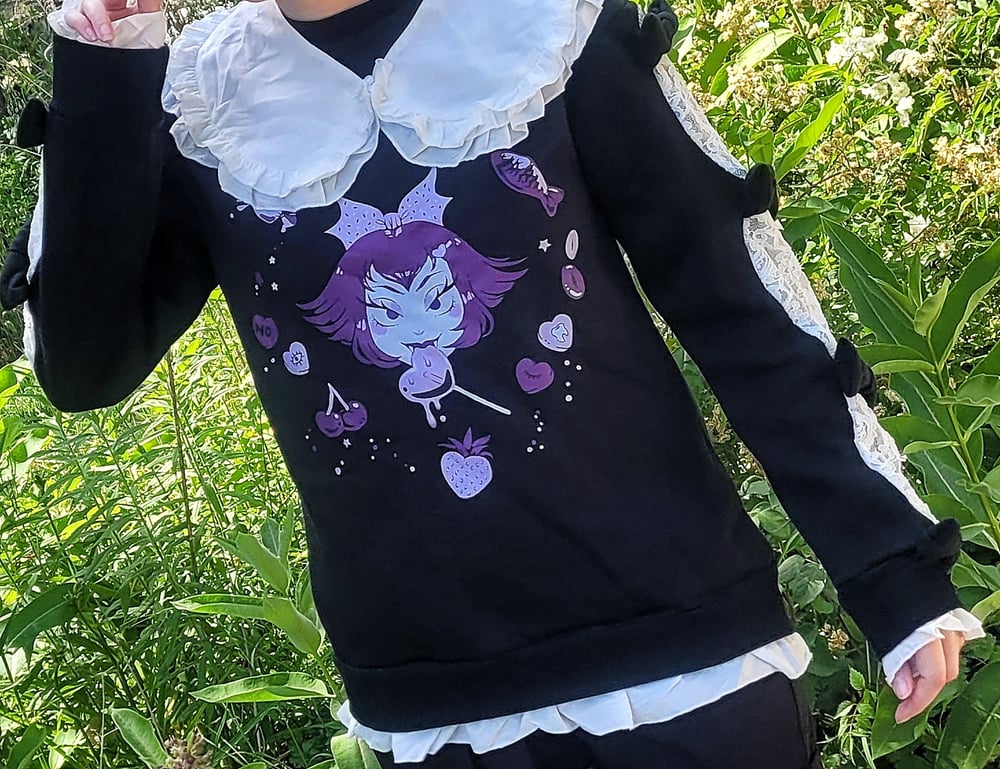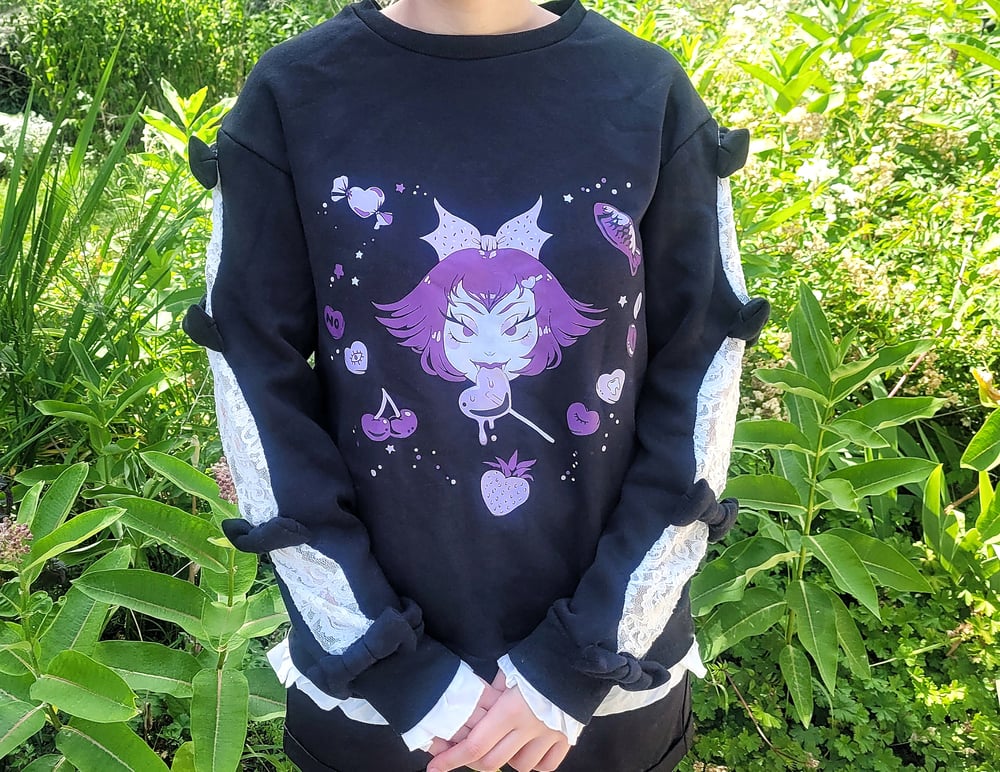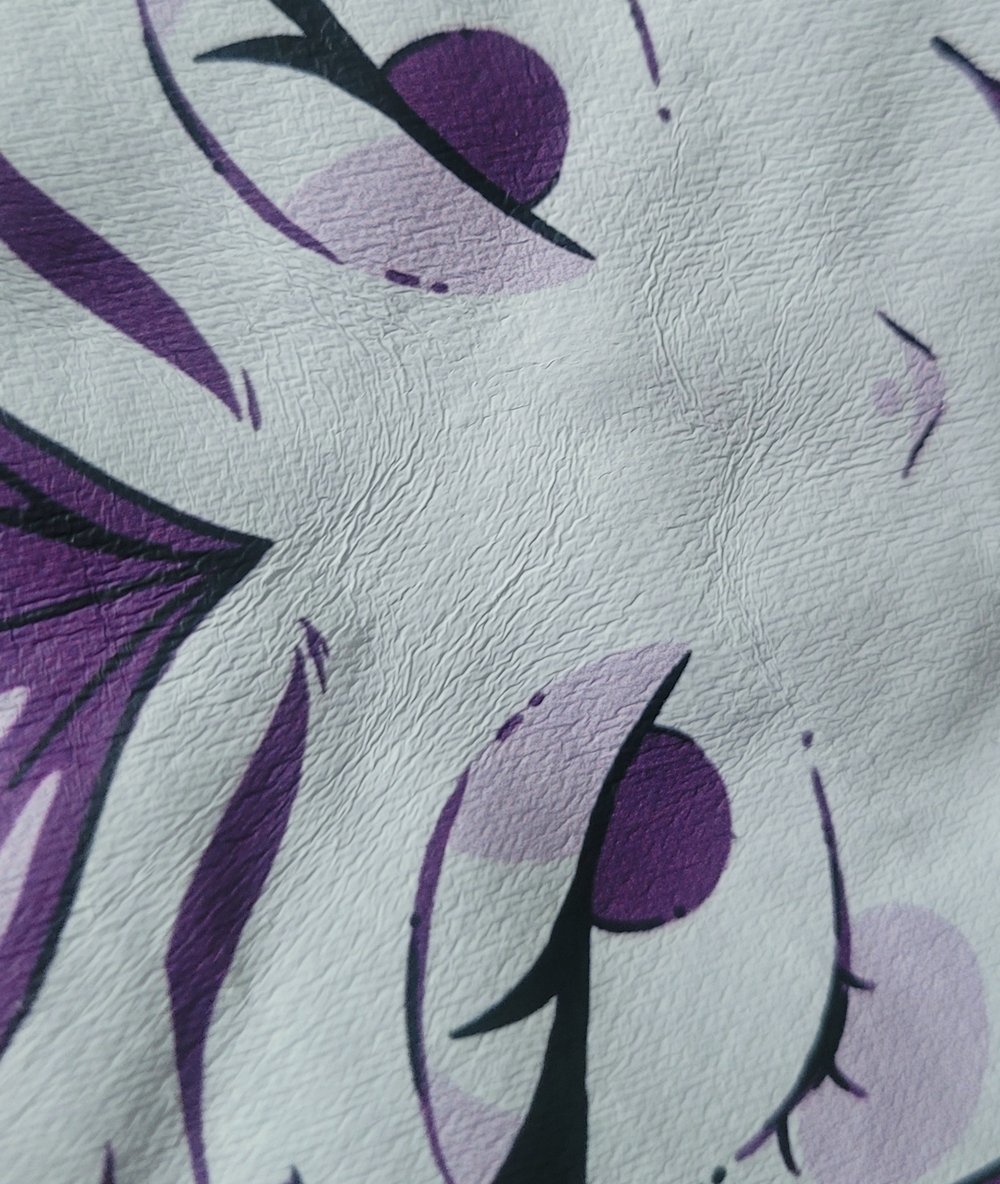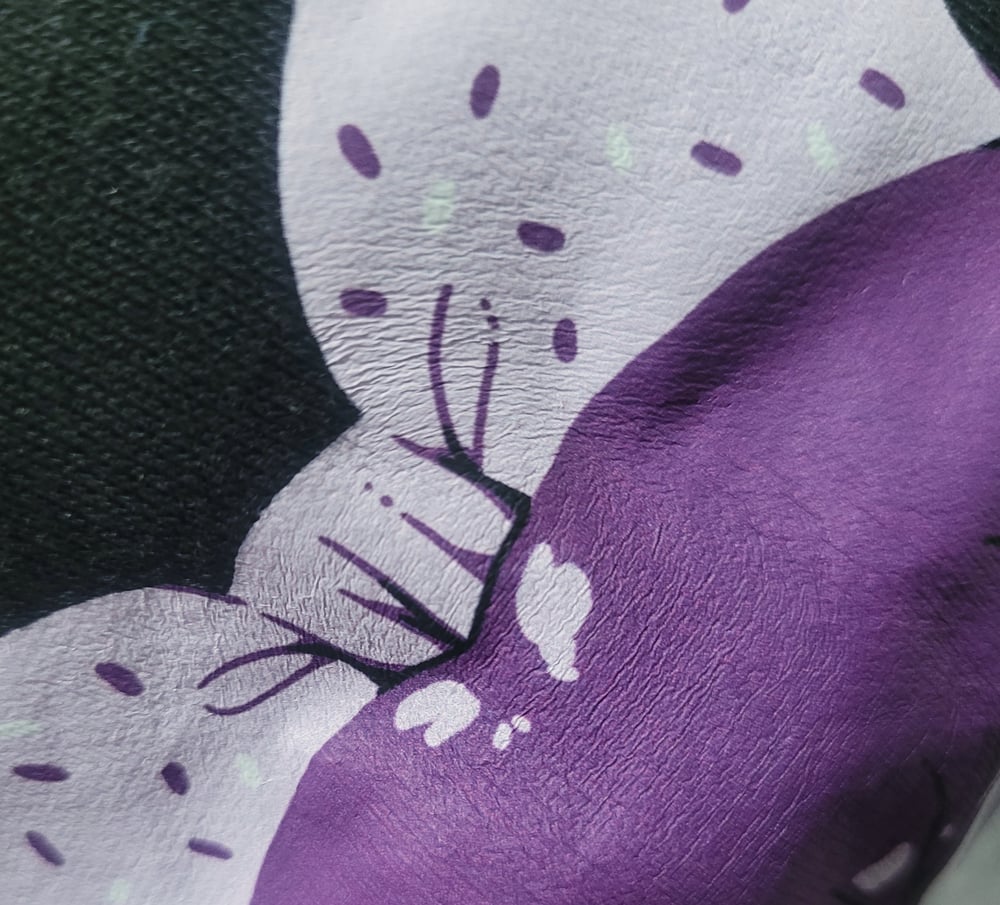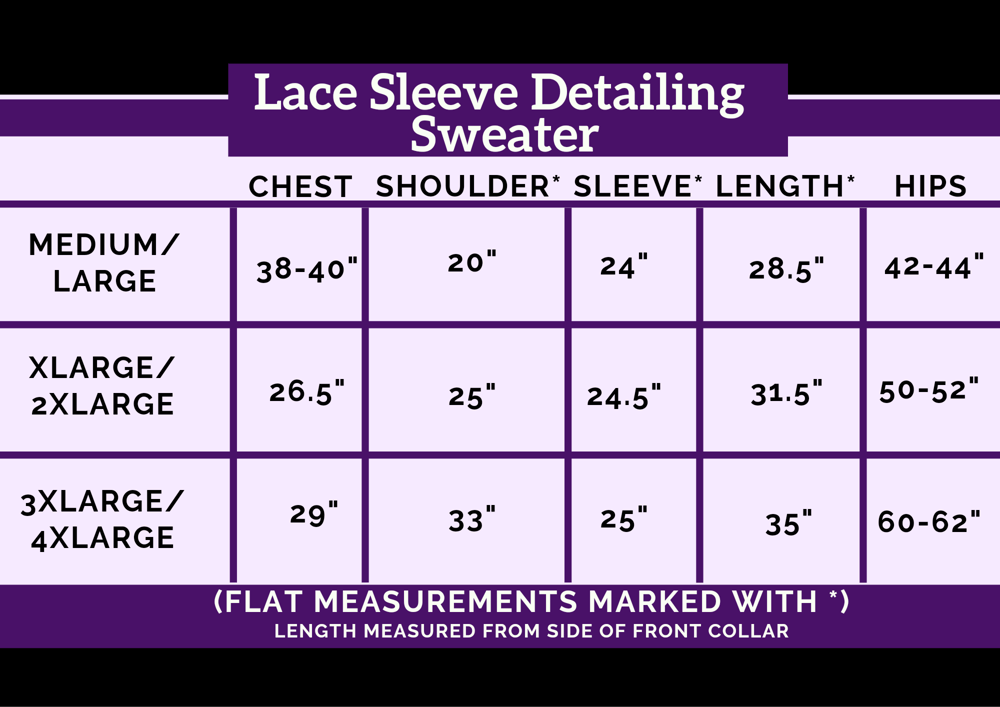 This is a collab with Lulu VanHoagland, featuring her artwork of a candy witch. The witch sweater is unfortunately a flawed product, so all are discounted at $60.
Possible notable flaws are shown in photos (wrinkly print, snagging on lace).
I fully designed the garment patterning and size chart. It is a 50-50% poly-cotton fleece with a polyester stretch lace in the sleeves and ruffles at the sleeve and hip hems. Collar is not attached and is fully removable, each sweater comes with one.
Model is 5'5", wearing size M/L. Final photo is size chart.