Cat Paw Lab Opal Cubic Zirconia Adjustable Rings - 2 Colors (Gold, Rhodium)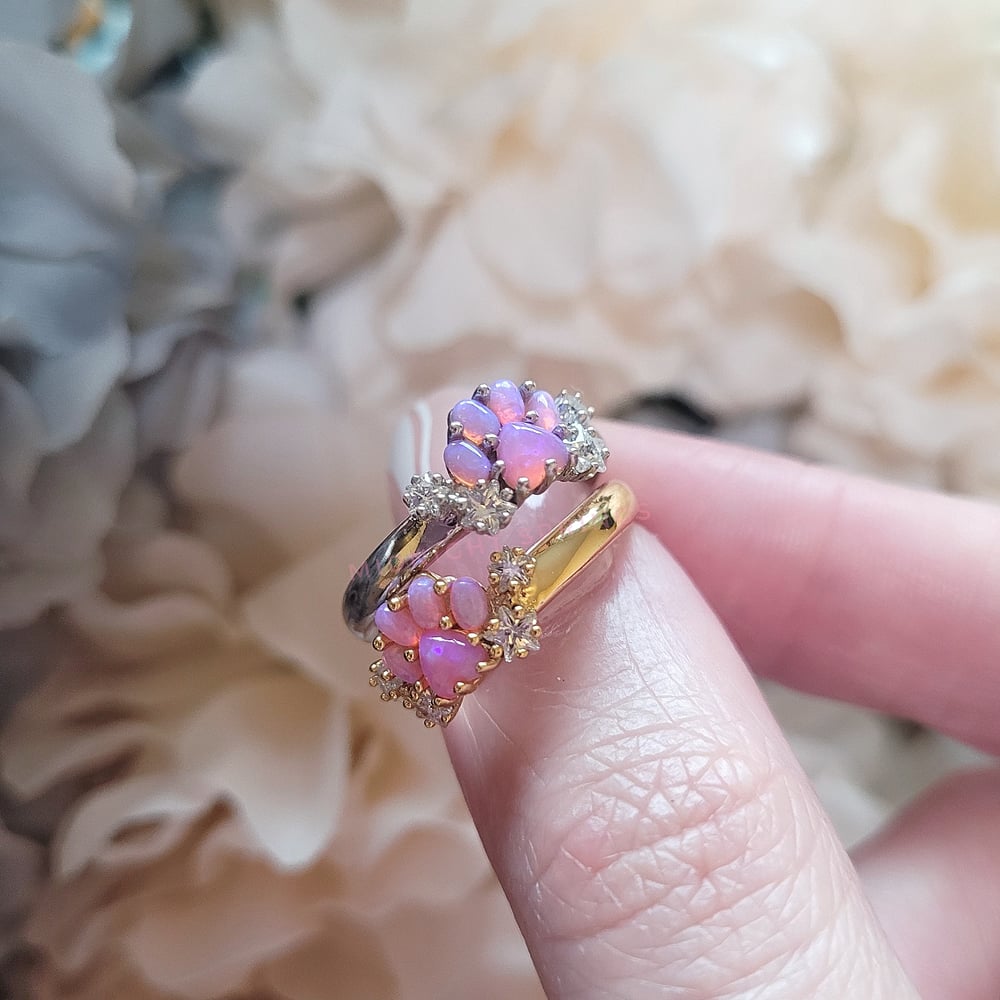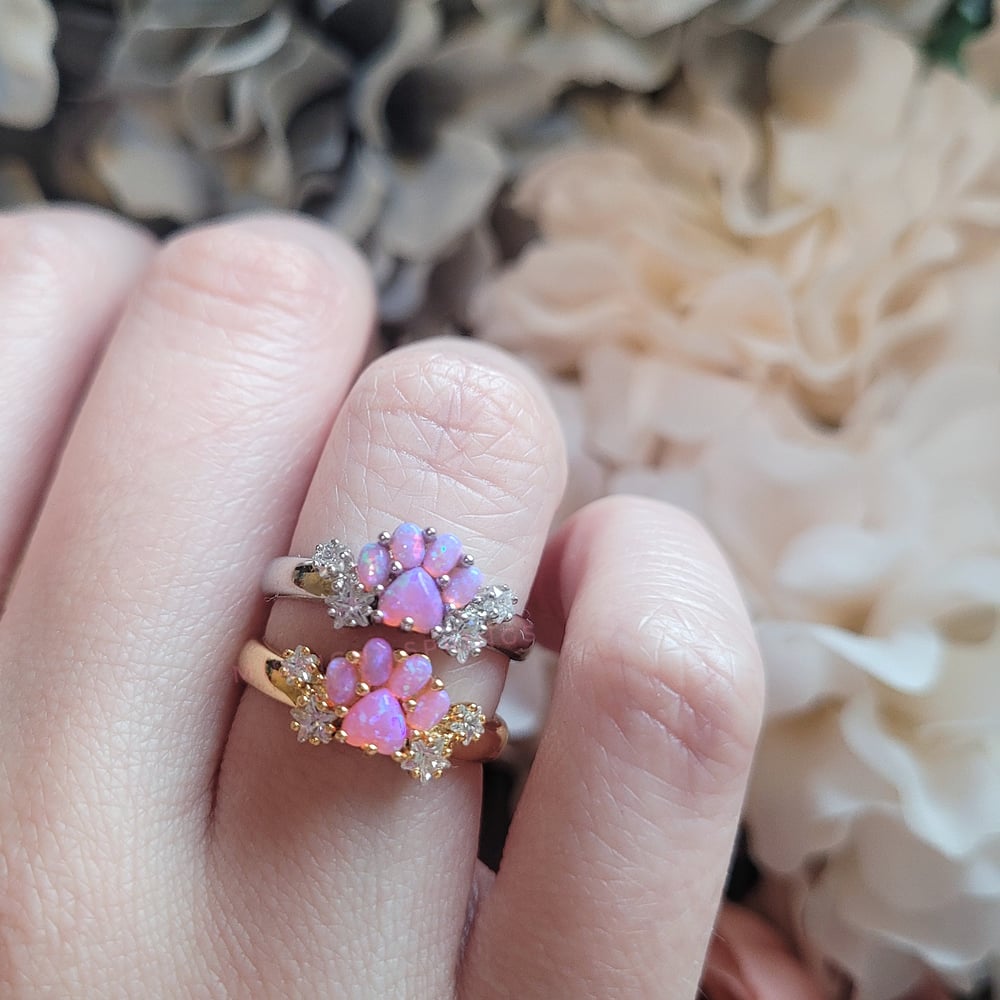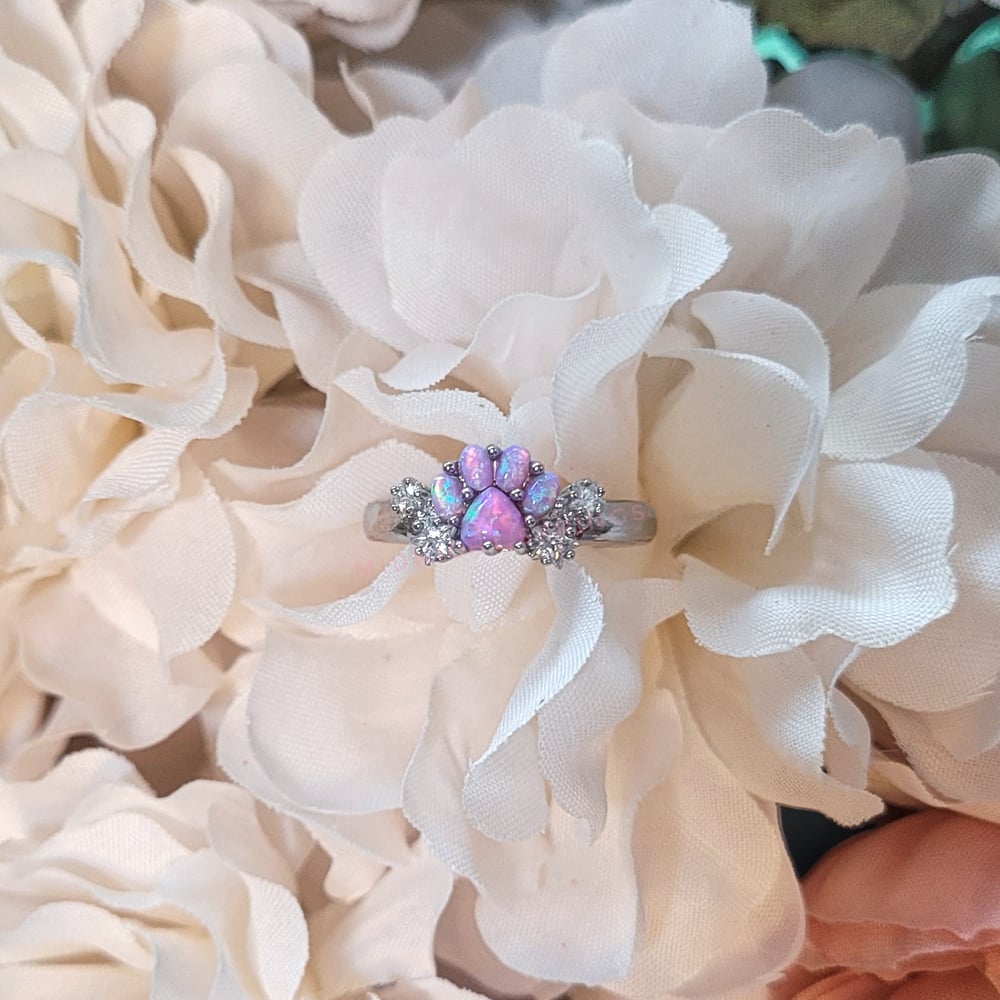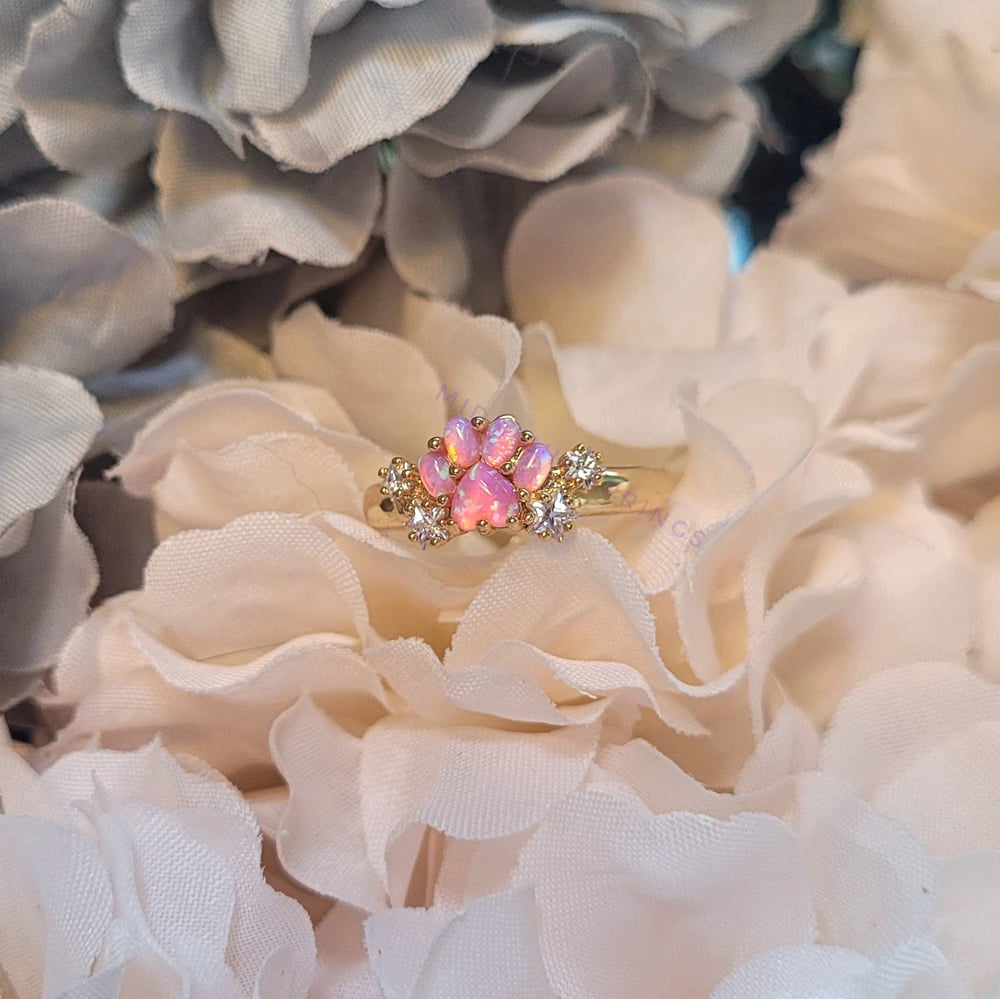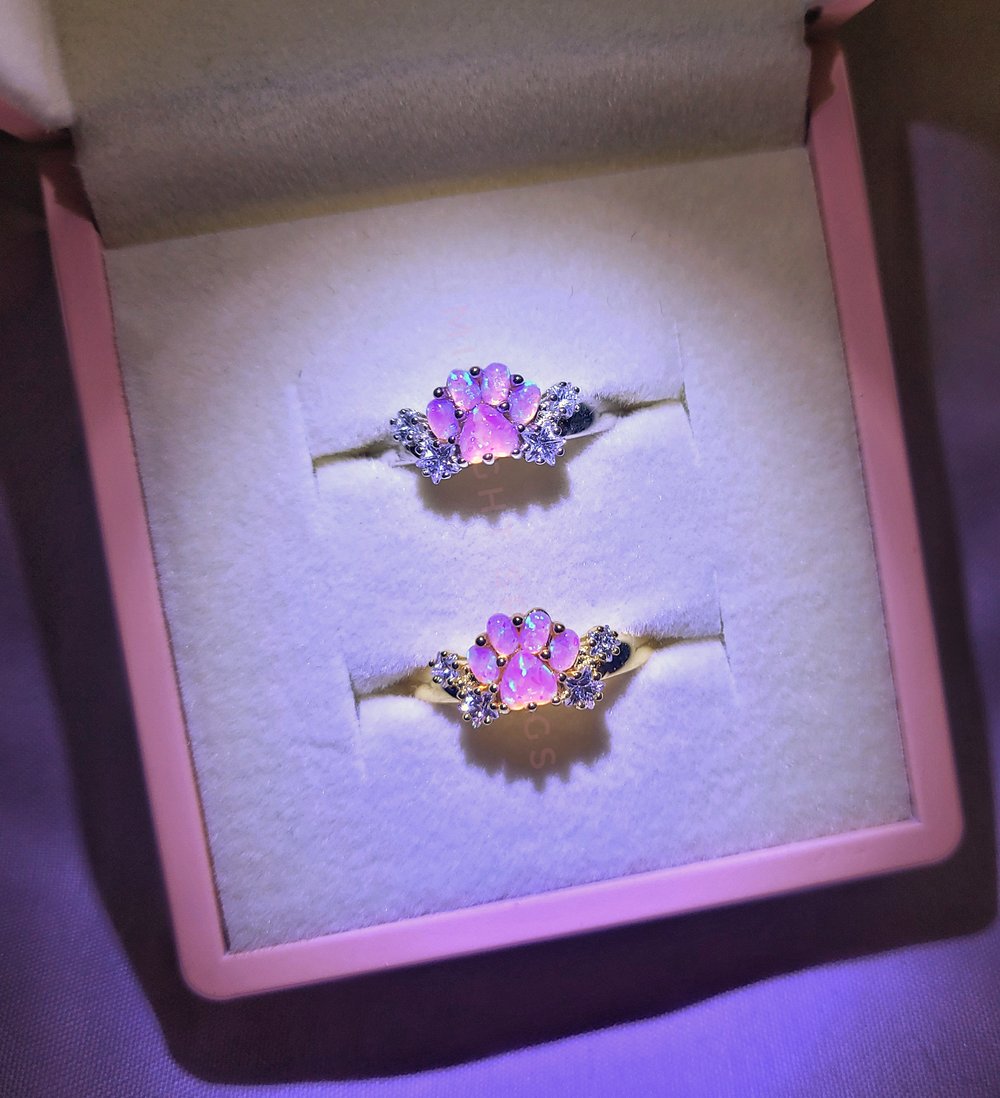 Now in stock! These are beautiful adjustable rings created using plated brass, lab opals, and cubic zirconia.
The rings come in one size, 6-9 US ring sizing. If there is interest in the future for 2-5 adjustable as well, it will go up for preorder at that time (after these in the first batch have already been made). Each one can be stretched a bit larger comfortably I am sure, but I can't guarantee that the ring won't face any structural fatigue so to speak.
Rings are brass material with rhodium plating (silver) or 18k gold. "Midnight Springs" is engraved in the interior of the band. Rhodium plating will be .1 micron thickness, while the 18k gold will be 1 micron thick. Rhodium is much more expensive, sturdy, and structurally sound than gold alloys to begin with, so it will already be very durable at that thickness.
Preorder period will be until March 10th (extended due to shop having been closed for half of February). Production should take 1-2 months additional processing time if funded fully by that time. If you order in-stock items with preorders, they won't ship until the preorder item is in stock as well.
Rhodium will be $70 in stock, 18k gold will be $65 in stock.
This will be worn by character Akina in DLC 1 for Apocalyptic Dream, a Midnight Springs video game in production (sprite art not yet finished).