Celestia Septum Rings - 16G and Faux - Black and Silver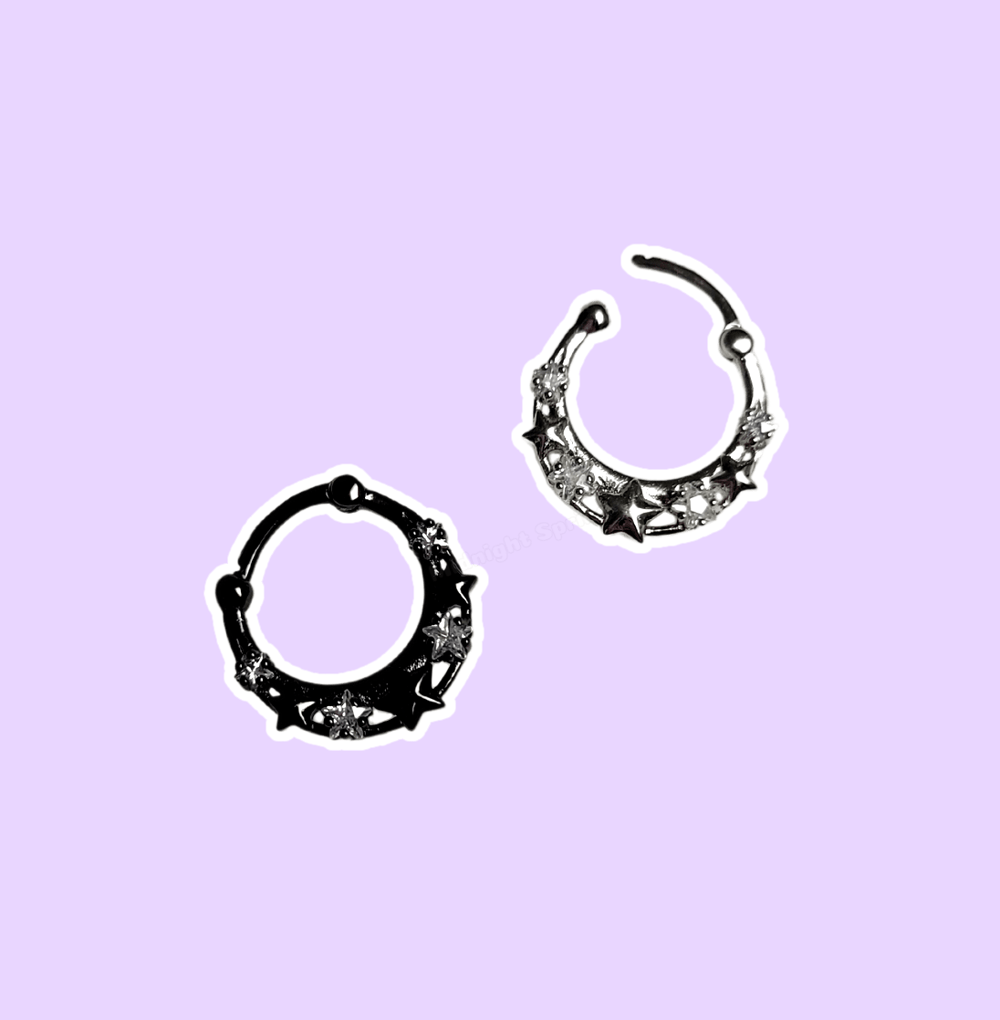 Black 16G is permanently sold out!
They have tiny cubic zircona stars, and are brass with rhodium or gunmetal plating, both are nickel and lead free.
You can choose either a faux piercing or a clicker ring. Clickers are 16G and have a curved bar. Please let it be noted that if you have long nails, it is very difficult to close a clicker septum ring.
This will be worn by a mystery character in Apocalyptic Dream,
a Midnight Springs video game in production.