CHOOSE YOUR OWN LARGE STICKER PACKS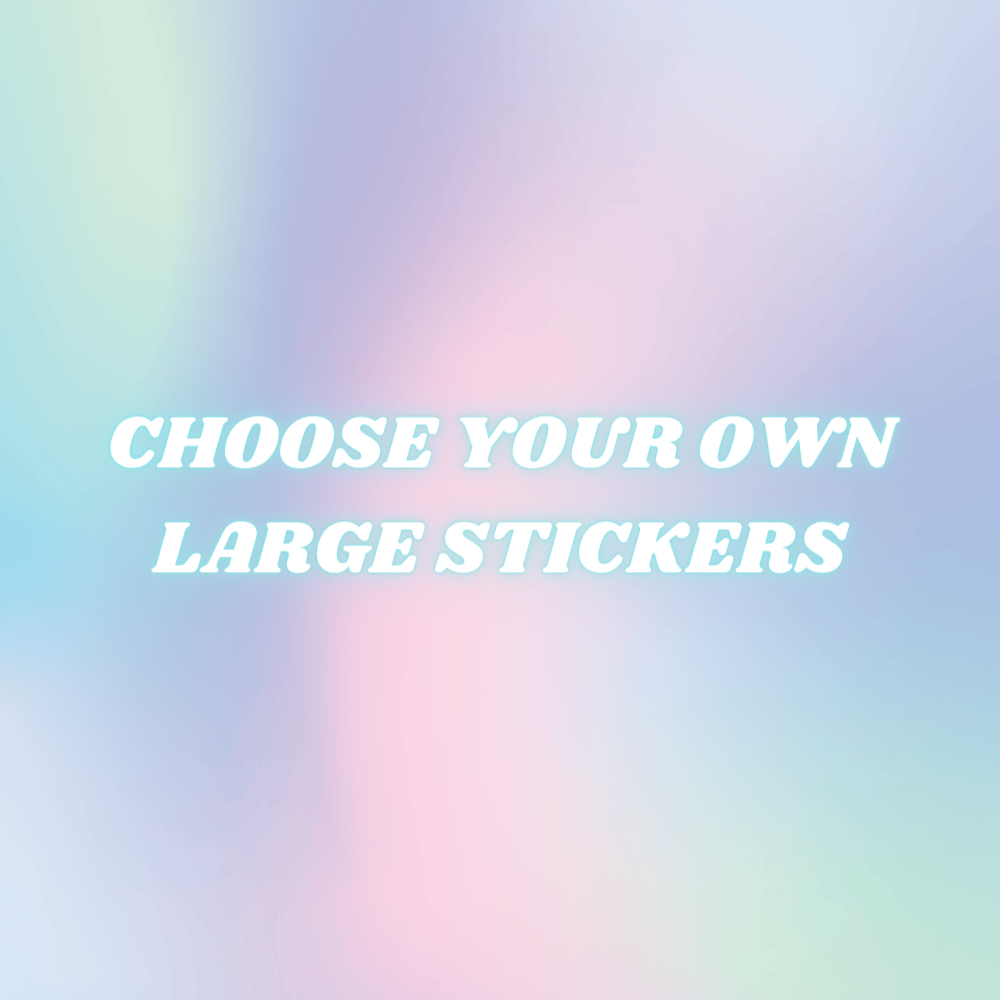 This is a listing for you to choose any 4, 8, or 12 larger stickers at a combined discount! This is NOT a grab bag, so you can choose each one yourself. If you're looking for grab bags, please see this listing here:
All of the stickers applicable for this deal can be found in the same category as this one ("Stickers"). If you'd like to get a sticker pack of smaller stickers instead of or in addition to these, please check that out here:
4-packs are 12% off, 8-packs are 14% off, and 12-packs are 16% off.
Like all sticker-only orders, these ship with STAMPED envelopes. If you'd like to upgrade to tracked shipping for stickers, please get this listing here in addition to your sticker purchase(s): https://midnightsprings.bigcartel.com/product/tracked-shipping-for-stickers