"Dead Tired" Embroidered Lavender Acrylic Beanie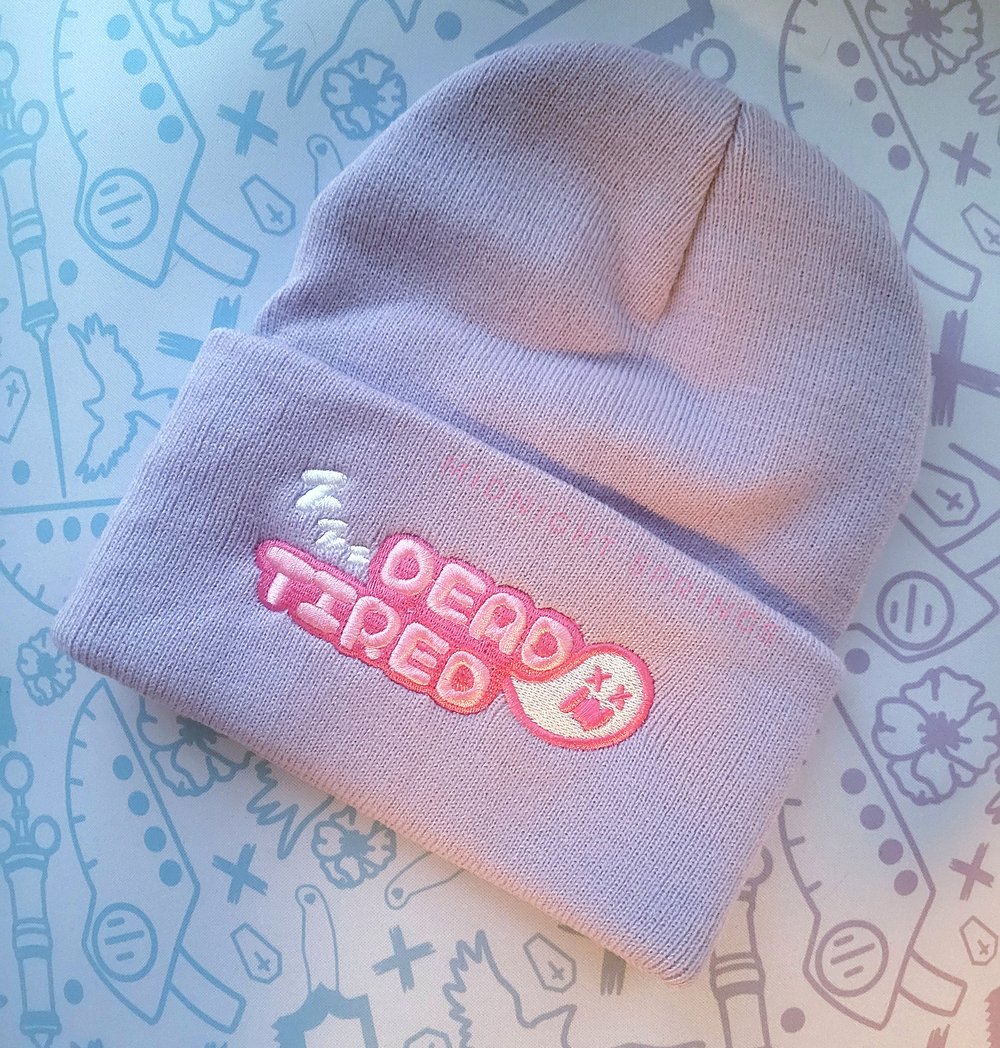 Very stretchy acrylic beanies with a graphic text version of the popular "Dead Tired" design!
I have a 23" circumference head and they fit me, surprisingly, so they should fit just about anyone! They do need some stretching out via a few uses before they are not stiff anymore, however.
The original "Dead Tired" design can be found as pins and stickers in the shop. The keychains are currently out of stock and on backorder. It is worn on Apocalyptic Dream character Sayaka Satou in pin form. Apocalyptic Dream is Midnight Springs' video game in development. ♡
Desk mat used as BG: www.catheadpins.com