EXTRA BAG STRAP - 20-40", 25-50", 15-30"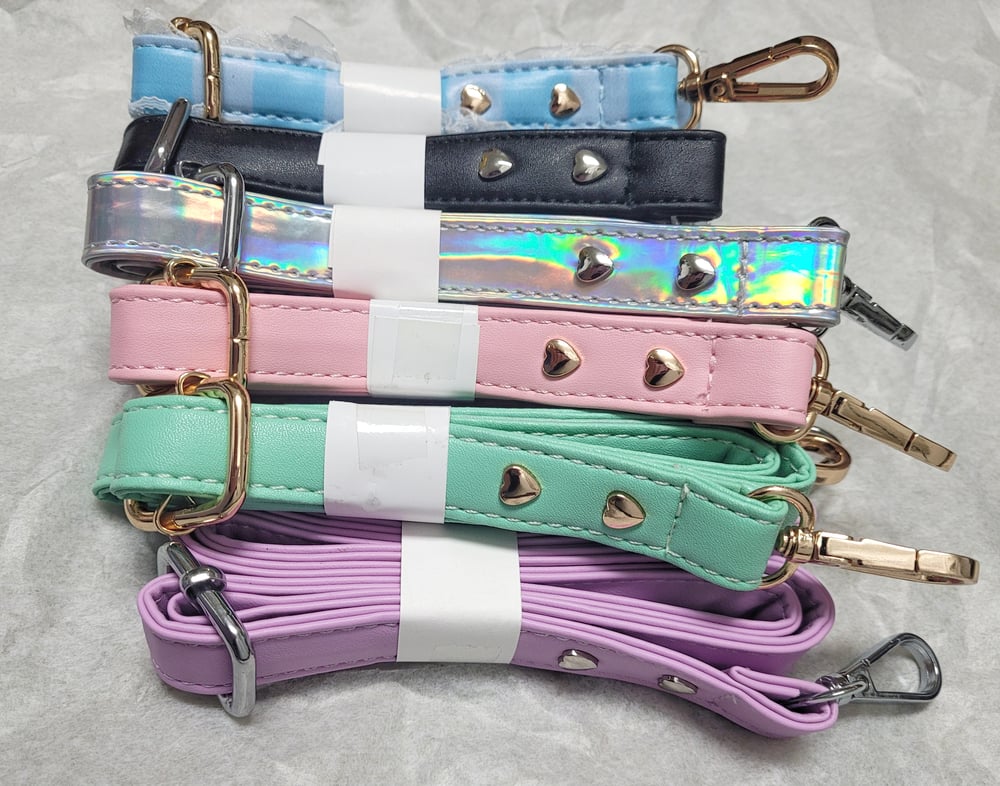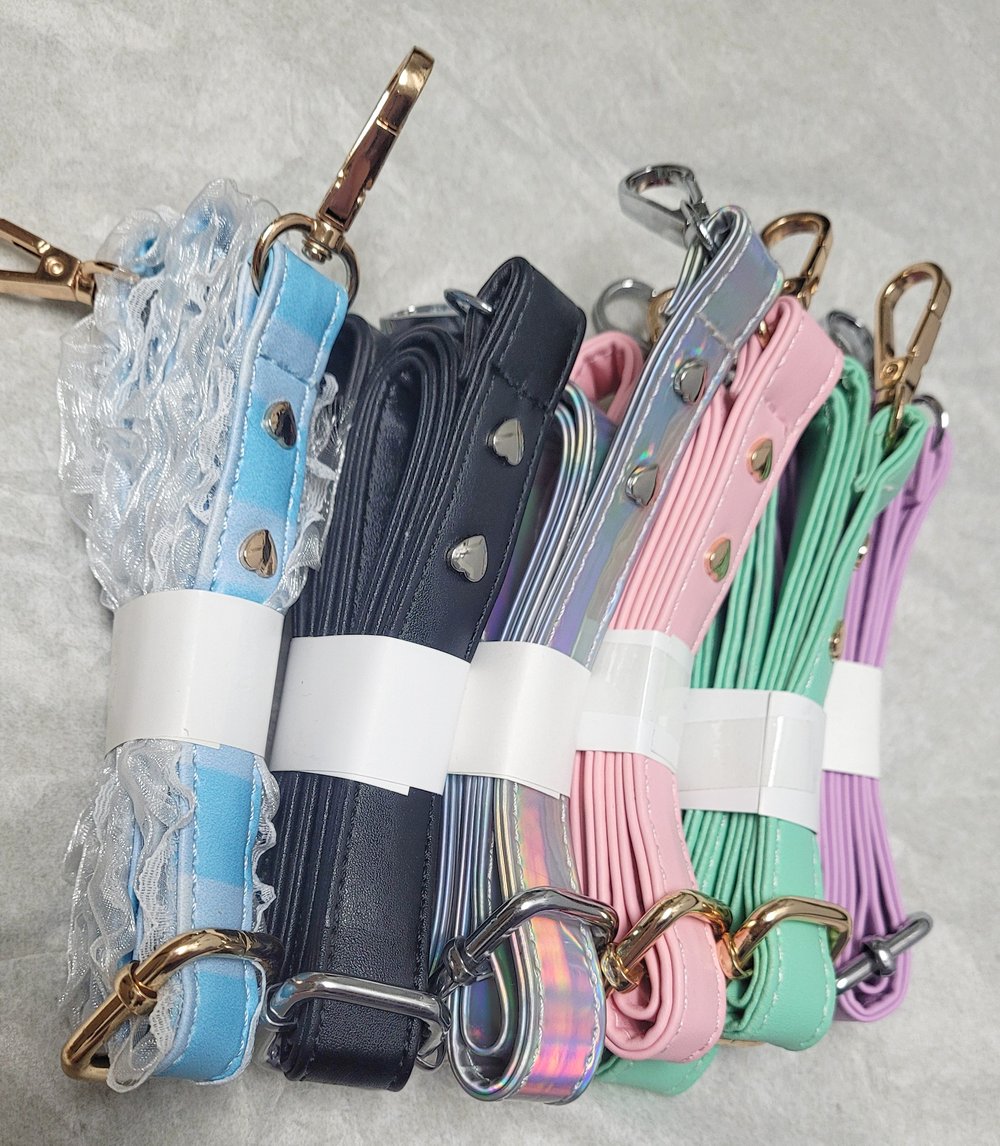 Please keep in mind that the bag is already 12"!! So if you plan to wear it as a sling bag or fanny pack, you need to keep that in mind, the length will be strap + bag!
PLEASE DO NOT BUY THIS INDIVIDUALLY unless you already own one of these bags.
There is really short stock of a lot of these, and the short mint straps were not made for some reason (or mysteriously vanished...); they insist they packed them but I've never been able to find them. Black short straps are sold out. I am still offering holo even though the windowless holo bags aren't currently listed.
Details:
•Short length is 15-30"
•Long length is 25-50" (very limited)
•Regular length is 20-40"
•Same faux leather as used in bag construction
•2 heart rivets on end of strap
This product's profits are dedicated towards continuing development of Apocalyptic Dream.