EXTRA INSERT - BLACK, WHITE, AND GINGHAM ONLY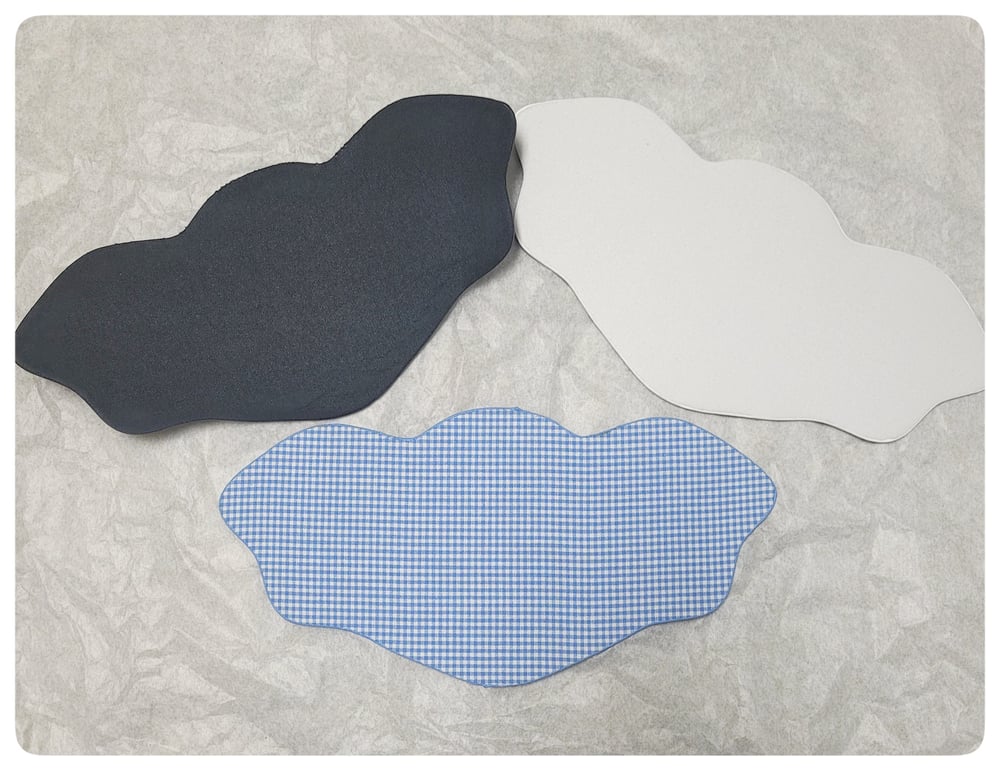 Unfortunately the inserts came out EXTREMELY flawed for the most part. I only can offer black, white, and gingham inserts without wrinkles. At a later date I'll list defective inserts - but be warned, for the inserts, the defects are primarily really noticeable.
These are a somewhat-thick foam covered in fabric. Pin backings do stick on the other side, so you don't have to worry about your pin posts poking the inside of your bag.
☆☆☆Please only get these if you have or are ordering the FANNY PACK bats. These do not fit in the large size black ita bags.☆☆☆