Hard Enamel Spoonie Pendant Necklaces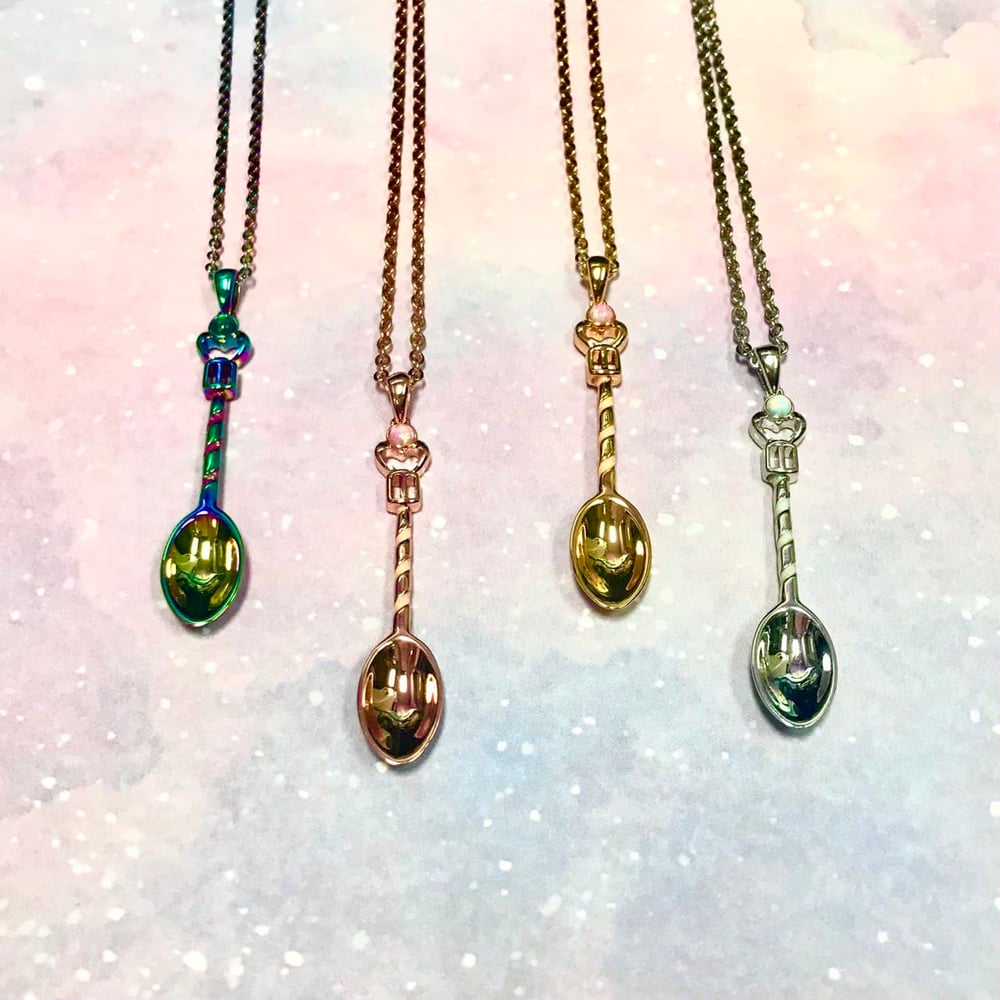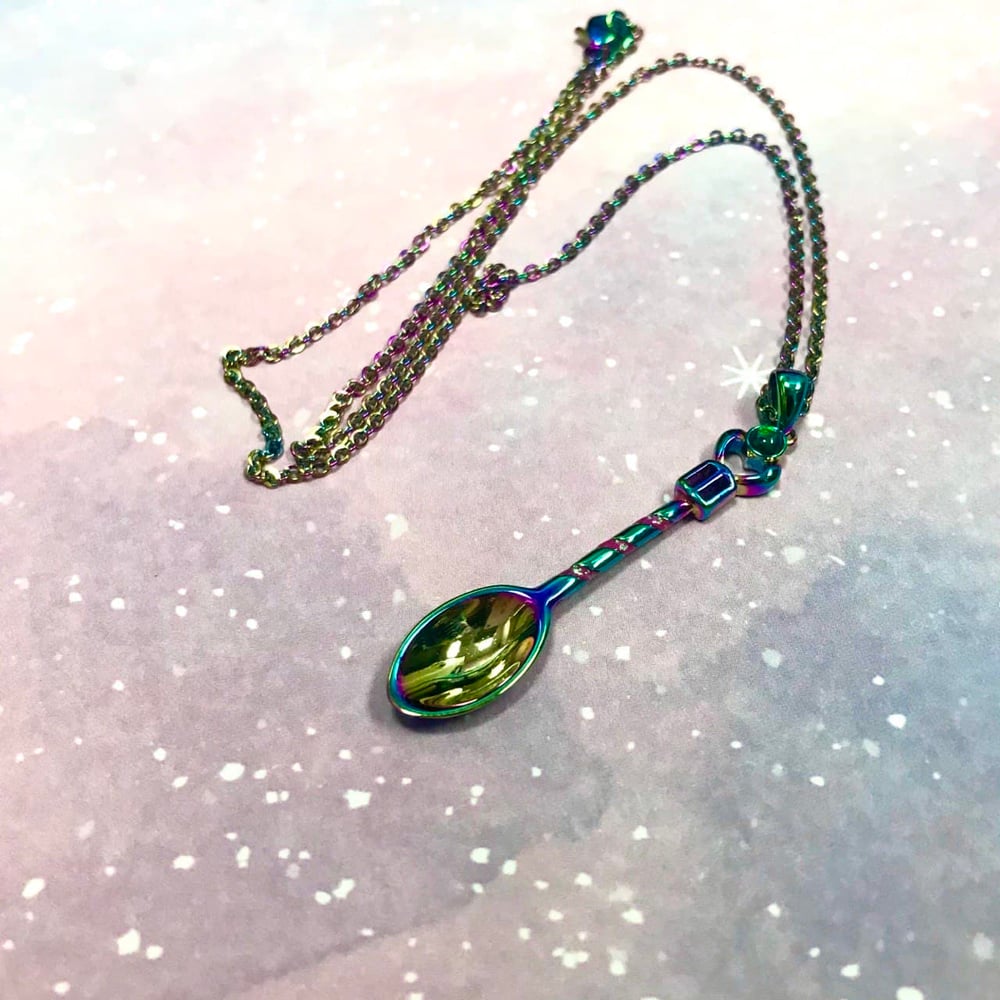 These gorgeous tiny pendants feature 3D glittery hard enamel, and lab opals! They are meant to signify a petite and fashionable symbol of the "Spoonie" community: those who suffer from chronic illness. Being a member, so to speak, these are very personal to me.
Each variant is approximately 45mm tall. They are plated with genuine precious metals. They come with a logo engraved in the back of the spoon bill. The chains are stainless steel with plating.
BOWS ARE NO LONGER AVAILABLE - If you want a rhodium pendant with a white bow, please purchase here instead: https://apocalypticdream.backerkit.com/hosted_preorders/362618
This will be worn by character Hanako in Apocalyptic Dream, a Midnight Springs video game in production (sprite art not yet finished).