Hedge Witch Unisex Black T Shirts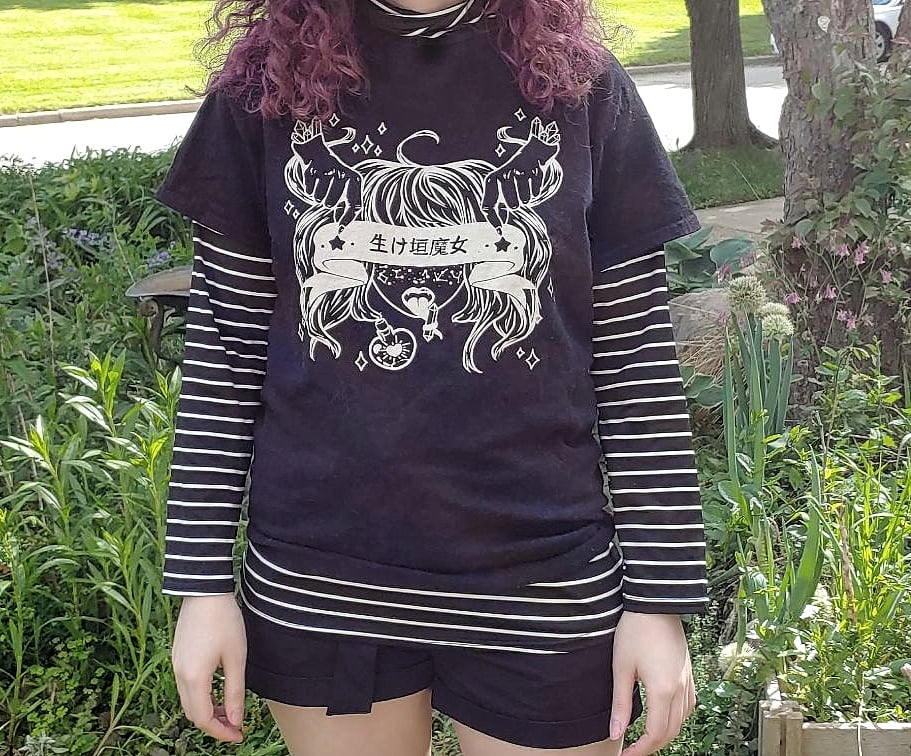 Hedgie on a shirt is now back in my main shop for a limited time! I really need to offload apparel. These are full-length shirts, I am not offering crops at this time.
Hedge Witch is also available as a sticker design here: https://midnightsprings.bigcartel.com/product/hedge-witch-large-size-stickers
She is screenprinted with a more "natural"-tone waterbased ink rather than white plastisol, so it is a bit off-white. Size chart is second photo.
I am low on 4x and 5x so I can't list them and risk somehow miscounting, please inquire directly if you are a 4x or 5x and want to buy her. Thank you!
This shirt is worn as a crop on a mystery character in Midnight Springs' first game in development, Apocalyptic Dream.