Ita window fanny pack - GINGHAM PERFECT BAGS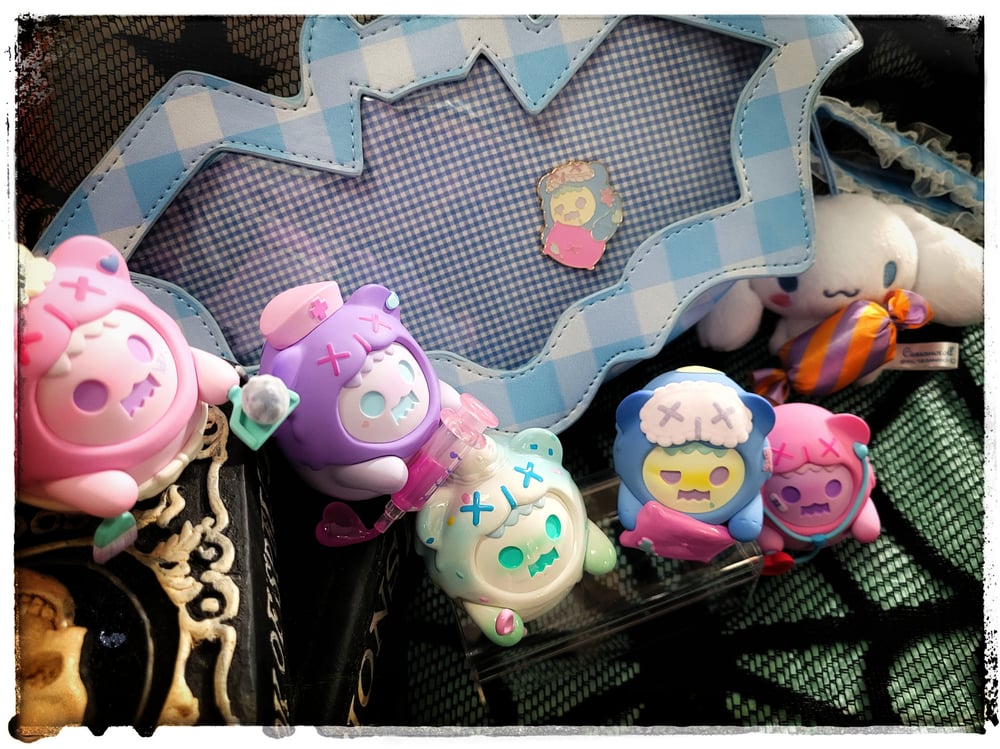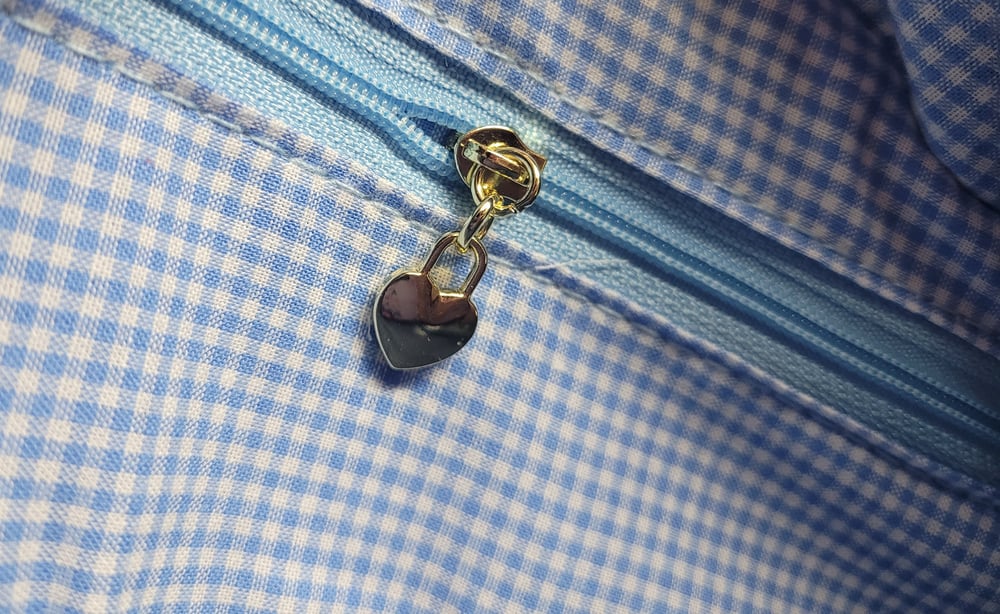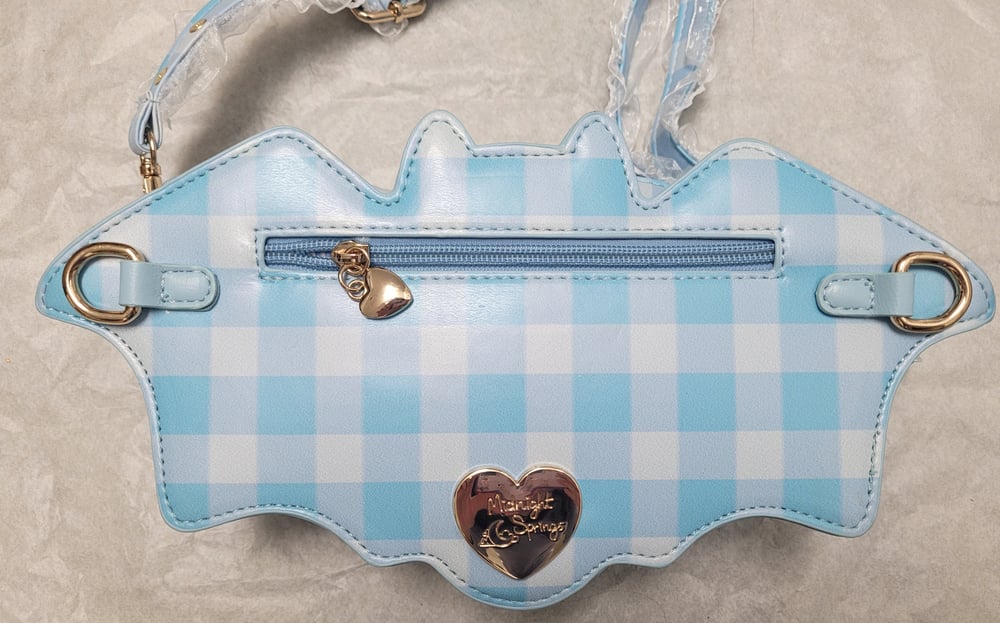 THIS BAG COMES WITH A BLUE INSERT NOT A GINGHAM ONE!
2nd photo shows the tiny zipper pull inside the bag ♡ keychains are NOT INCLUDED! Vinyl figures displayed are by Shinwoo and can be purchased through Finding Unicorn!
Lace on straps may fray, give it a careful snip or attach fray lock/fray away and you're good to go.
•20-40" adjustable faux leather strap (with lace inlay!)
•Heart shaped zipper pulls
•2 heart rivets on end of strap
•Heart metal plate with logo on back
•1 insert board included of color of bag (gingham inserts are extra! Blue inserts are included!)