Itty Bitty Batty Enamel Pins - Hard Enamel - Glitter and Solid Colors - Pastel Goth Pins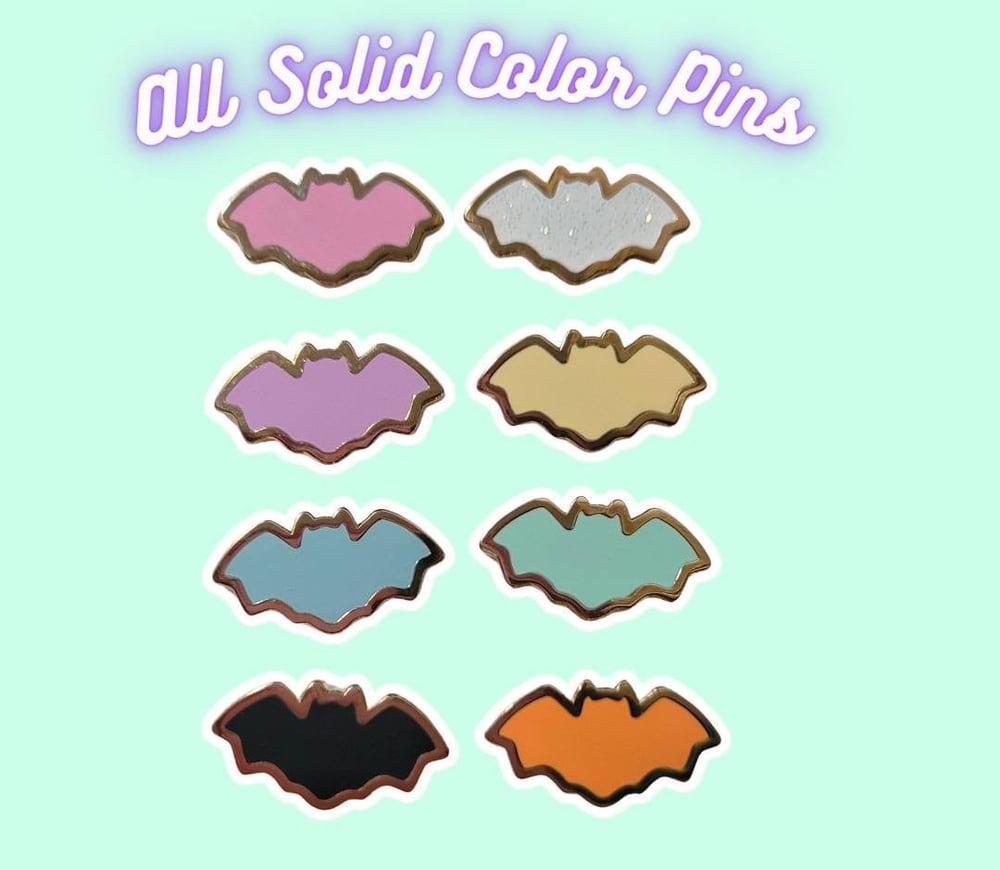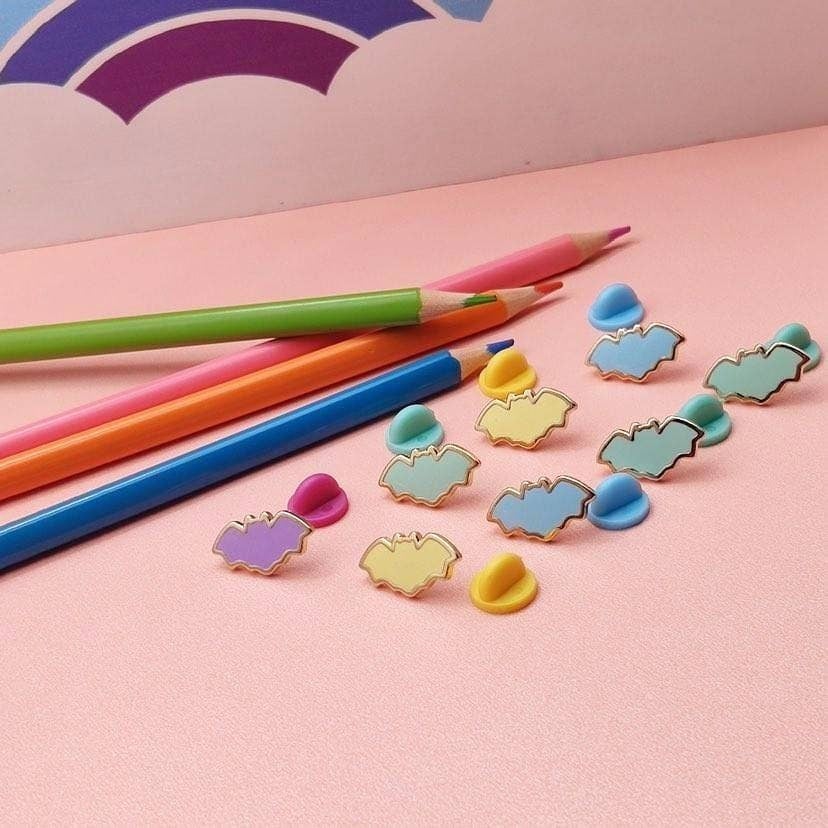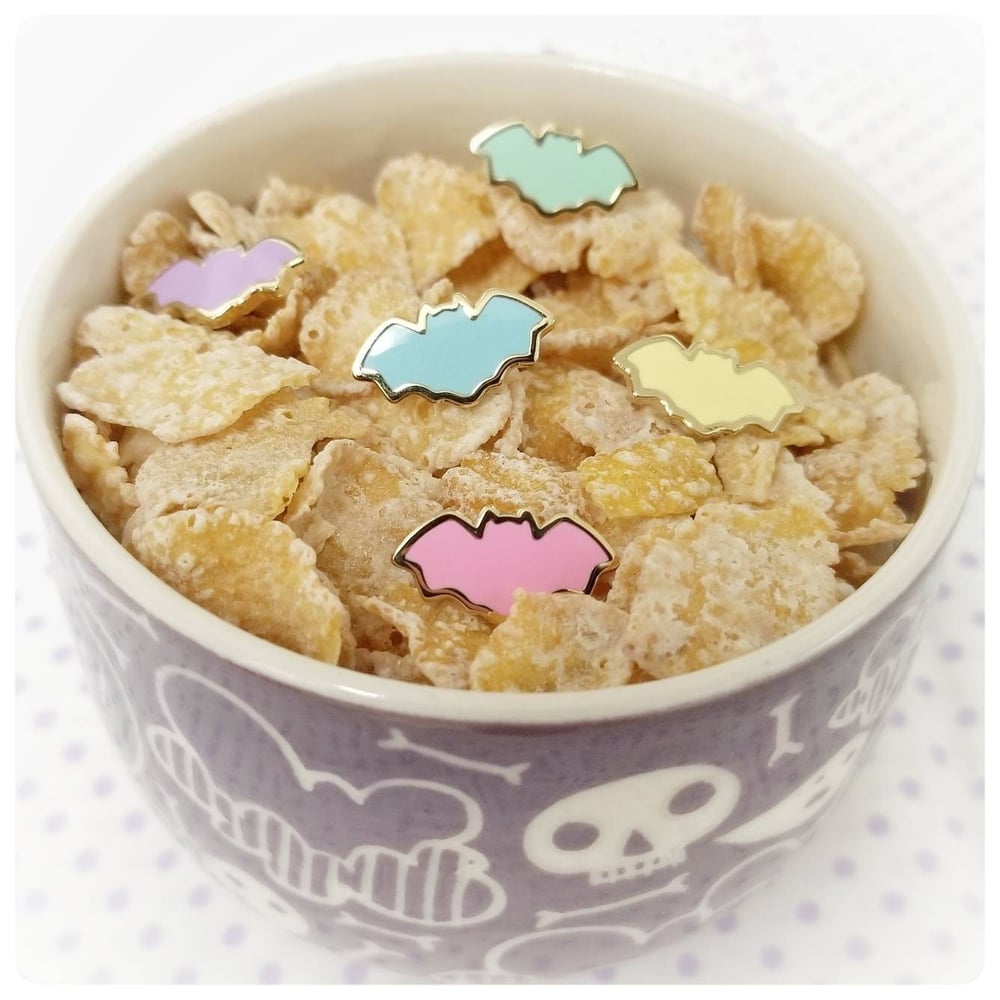 I have been wanting to make mini pins for a very long time...well, now is the time I guess!
I chubbified the vector outline for the bat purses and came up with these cuties! As shown in the pic, they are very small, only 2x the width of a rubber pin clutch. Approx 20mm in width.
Sold individually, as a set of 3, set of 5, or as a full set of 8! More colors were unlocked via a Kickstarter. These are A grade pins, standard grades are only sold via my own website.
NOTE: mug in third photo is by Tiny Cloud Ceramics.