Itty Bitty Batty Enamel Pins - PRINTED Hard Enamel Pins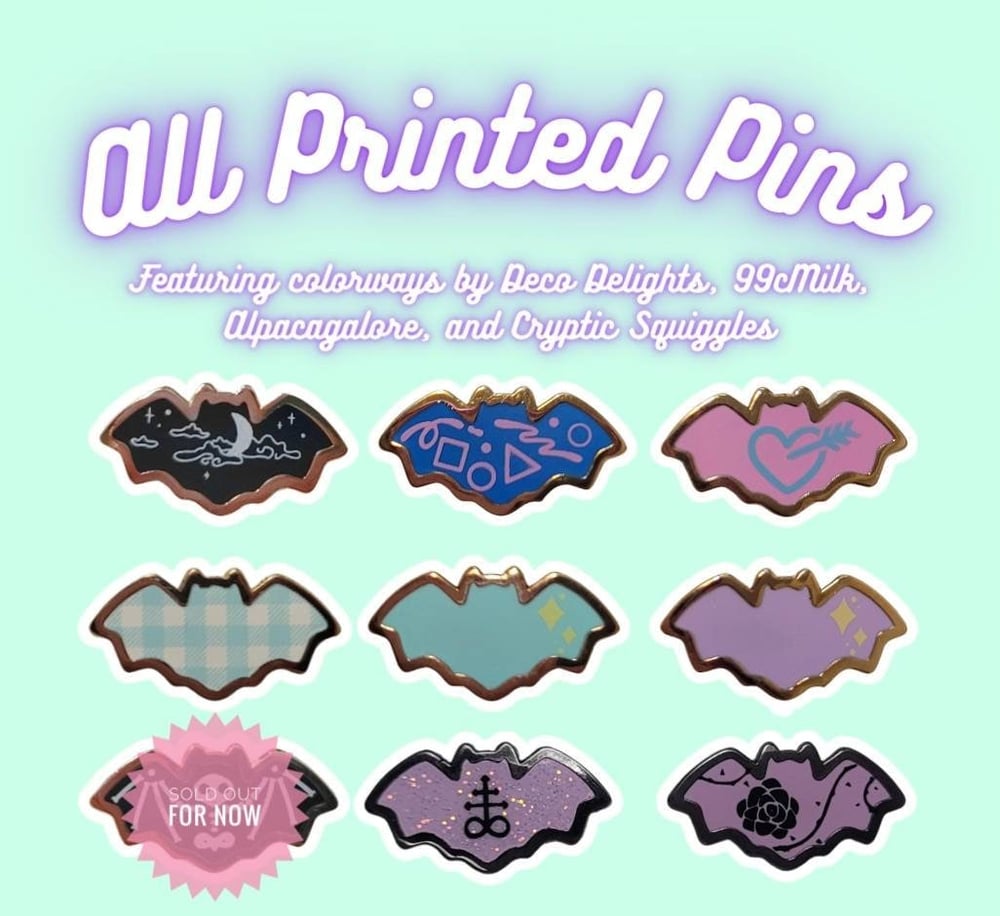 20mm wide pins! They are TEENSY!
DESIGNS FROM LEFT TO RIGHT:
Top row: Nighttime [SOLD OUT FOR GOOD] | Pink Graffiti | Lovestruck
Middle row: Blue Gingham | Green Sparkles | Purple Sparkles
Bottom row: [SOLD OUT FOR GOOD] | Satanic Cross | Thorns
Guest artists: Alpacagalore (blue gingham), 99cMilk (pink graffiti, lovestruck), Deco Delights (green sparkles, purple sparkles), Cryptic Squiggles (nighttime)
Sold individually, as a set of 3, set of 5, or full set of 9! These are A grade pins, standard grades are only sold via my own website.