KEY / JET TAGS - 3 Designs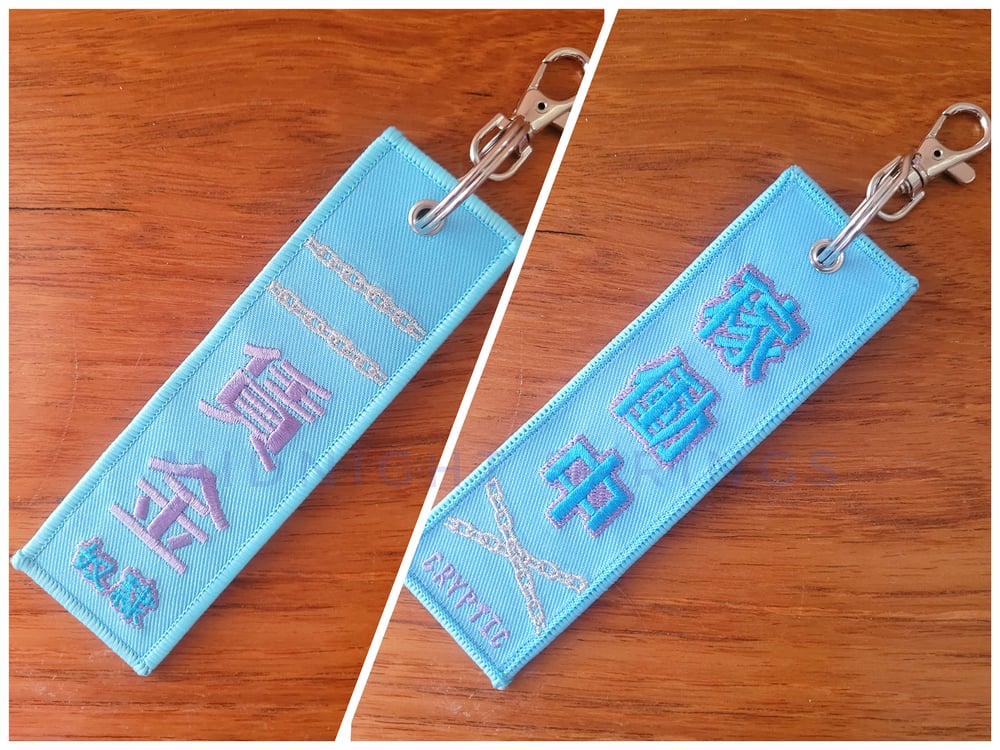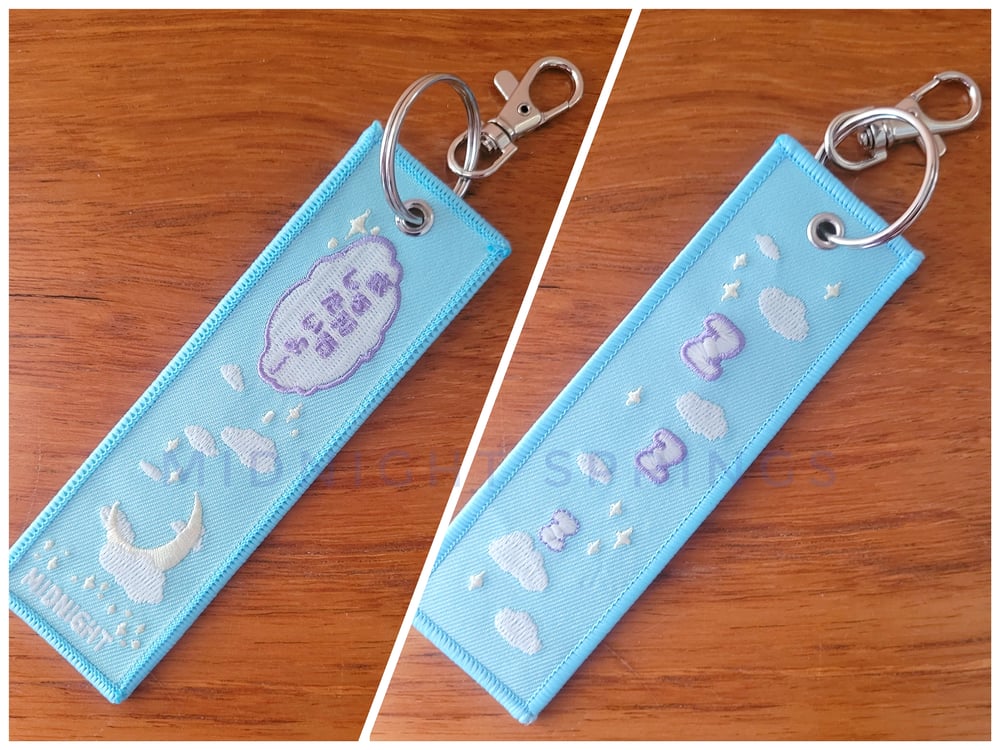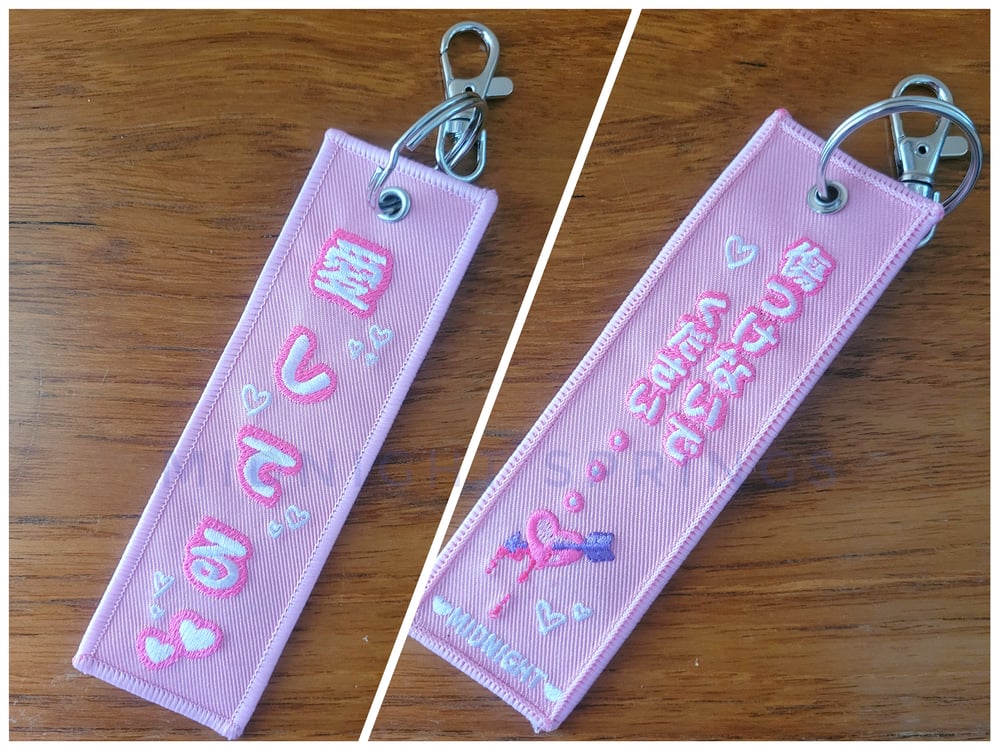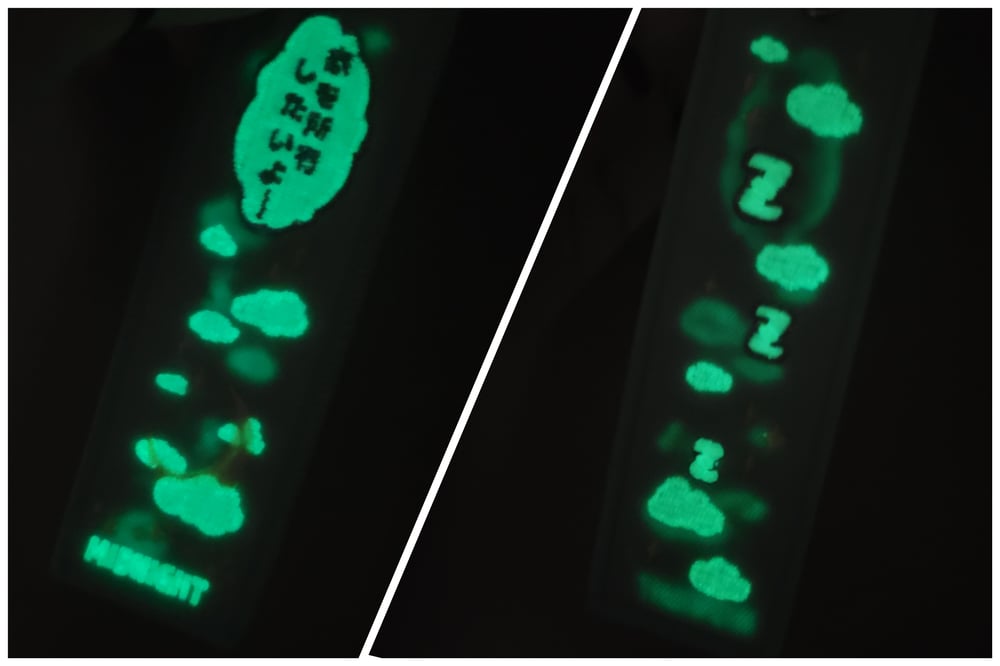 We now have embroidered key tags! These are 4x13CM and have a handy key ring + lobster clasp attachment.
In order, these designs say:
1. Capitalism (Collaboration with Cryptic Squiggles)
FRONT: Wage Slave
BACK: In Operation
2. Homeowner Dream (white thread glows in the dark)
BACK: "I want to own a house~"
3. Painful Love
FRONT: "I love you"
BACK: "So please don't hurt me...💘"