Linked acrylic charms - cute animal mascot charms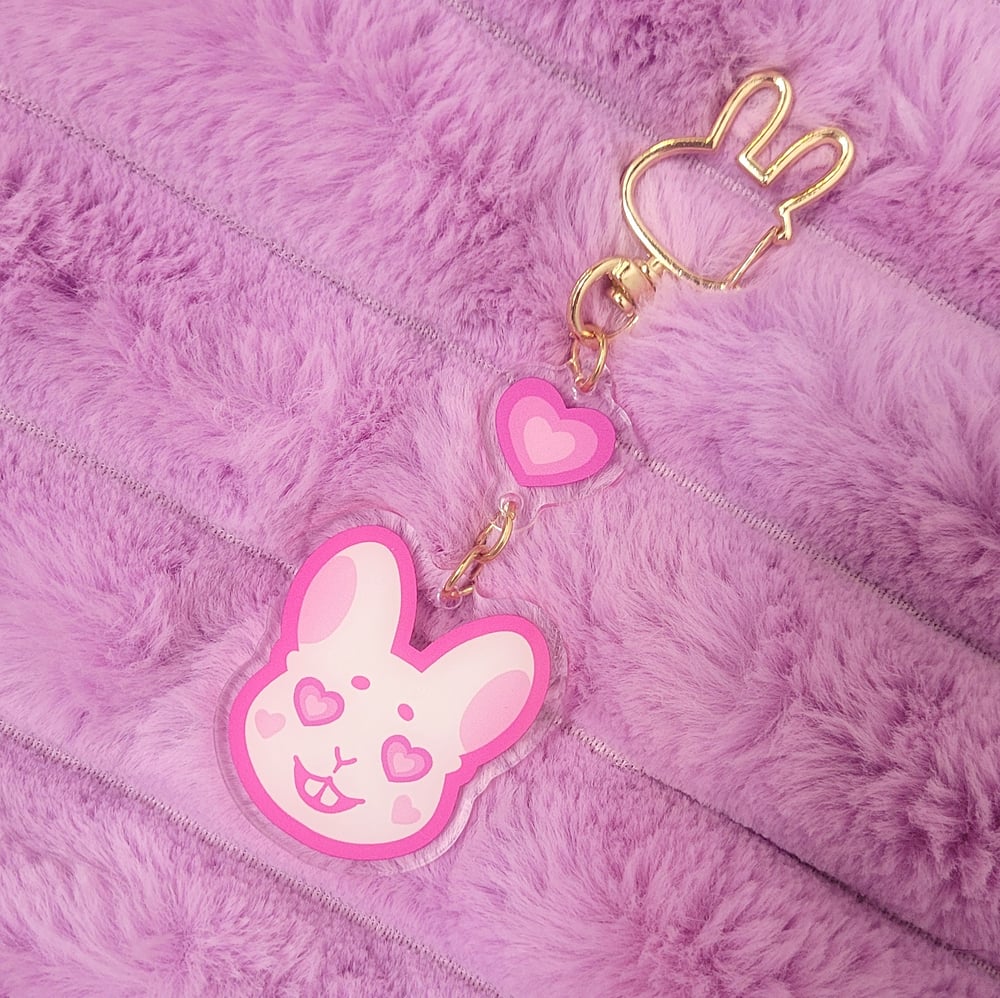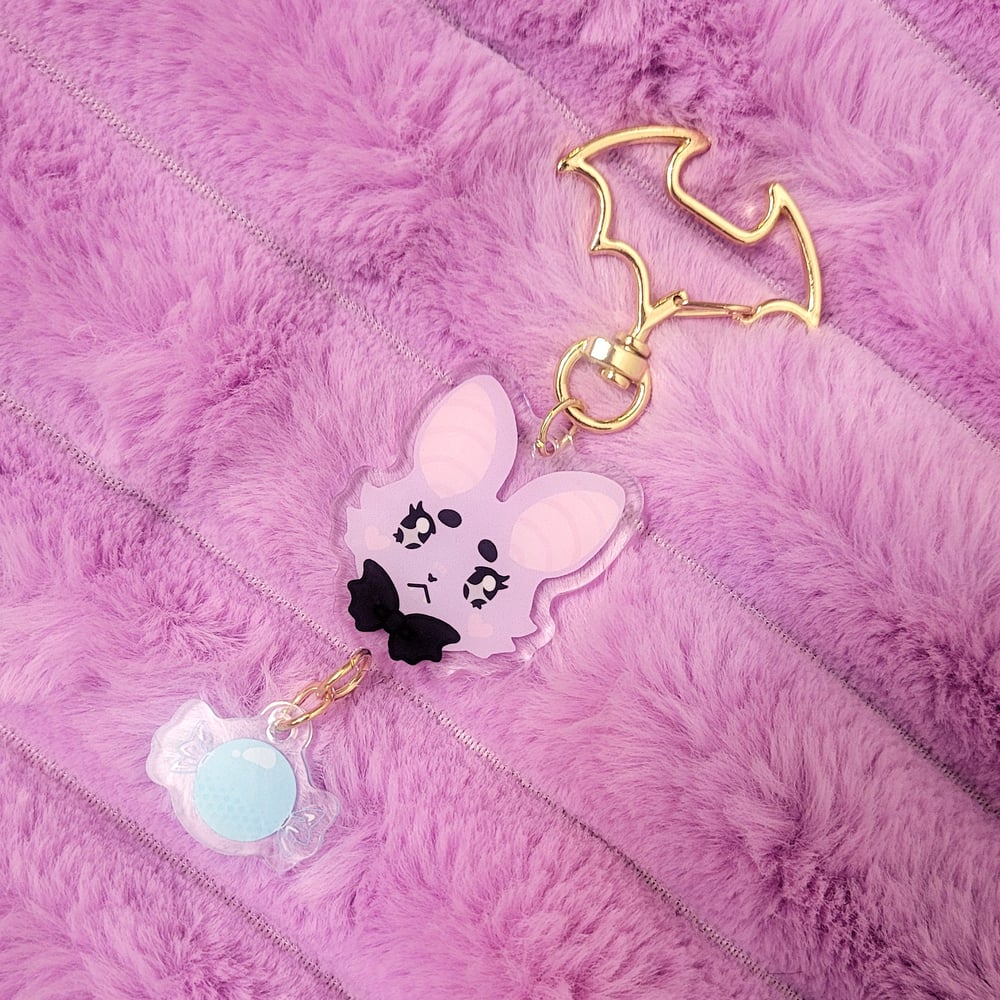 Love Bunny and Veek (the latter being my shop mascot) as linked acrylic charms! Both sides are the same artwork. The charms total roughly 5" in length.
This listing may get updated with more animal linked charms in the future! 👀
"Love Bunny" is a character on several belongings of the character Kei Higuchi in Apocalyptic Dream, Midnight Springs' visual novel currently in development.