LOVE PLANET - Shaker Candy Bag Keychain Charms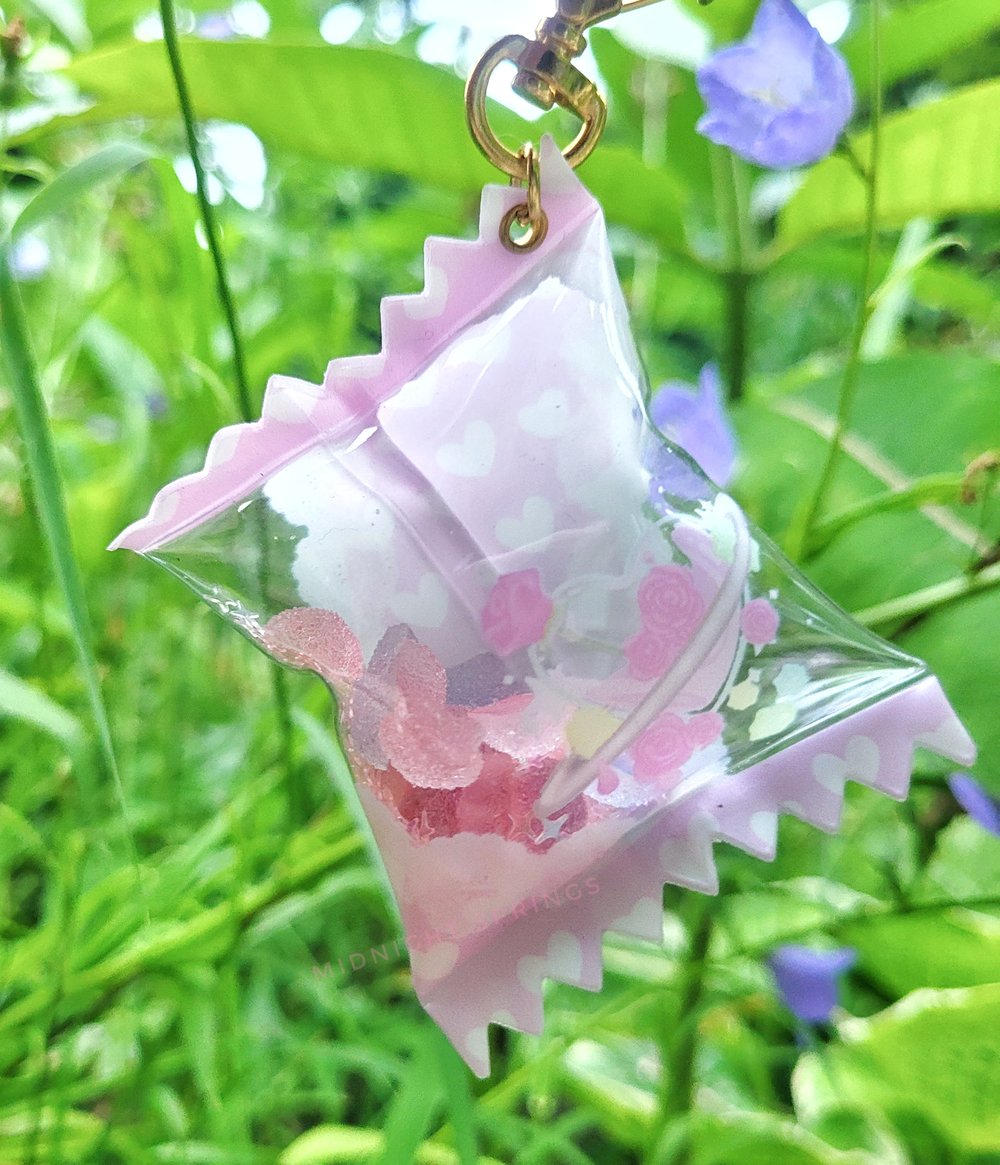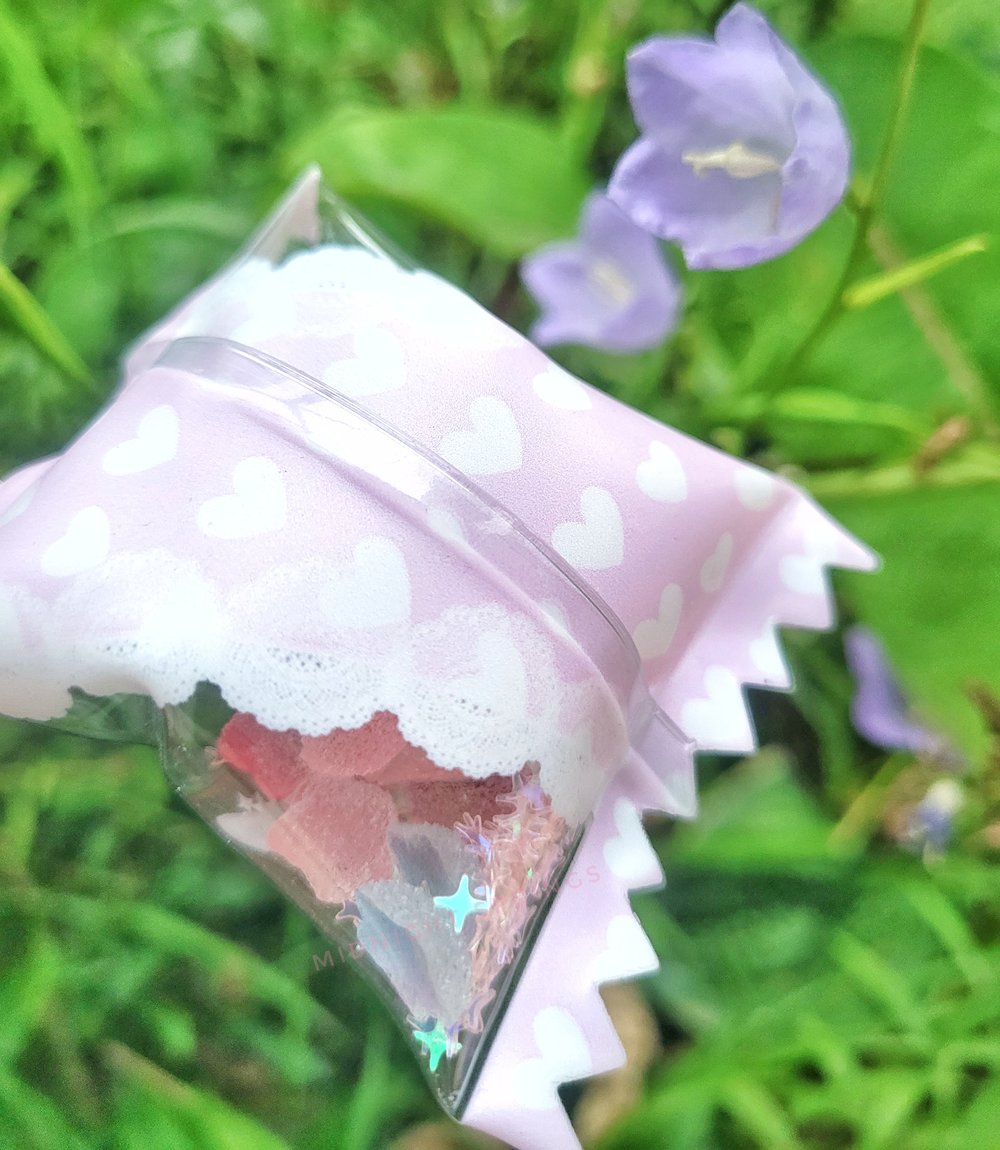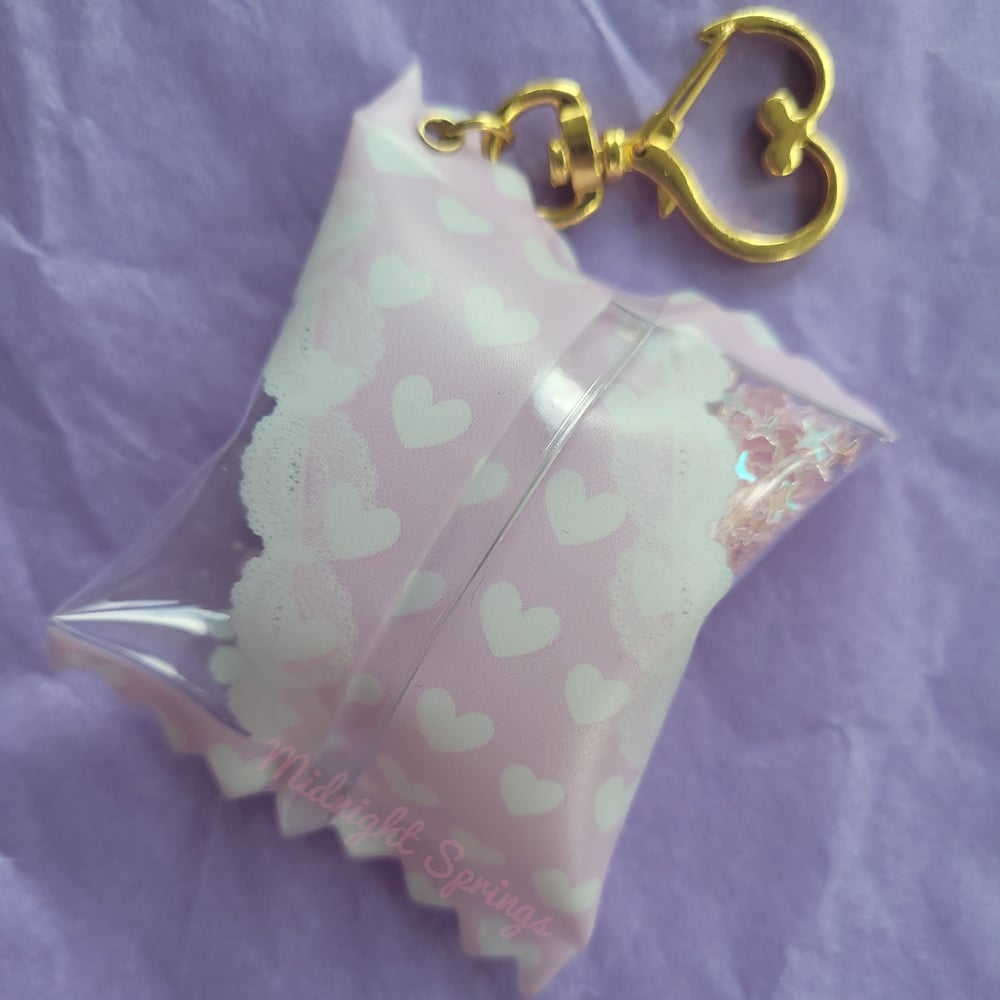 These came out really well! I was scared due to printing errors causing issues with all 3 of my first keychain designs, so I actually only had these produced to use up my stock of stars purchased that I had sent to this factory. They came out great, and do not deflate (at least, not that I have experienced!), so if they sell well I may make more. They have not been available online until now, only available in-person at Heroes & Villains in Tucson, AZ.
They are super super cute, but it's hard for me to take dynamic photographs of these types of charms for some reason. Each one has over a dozen sugar stars (resin flatbacks) and some glitter inside, so they rattle quite a bit.