PINK Batty wallets - LAST ONES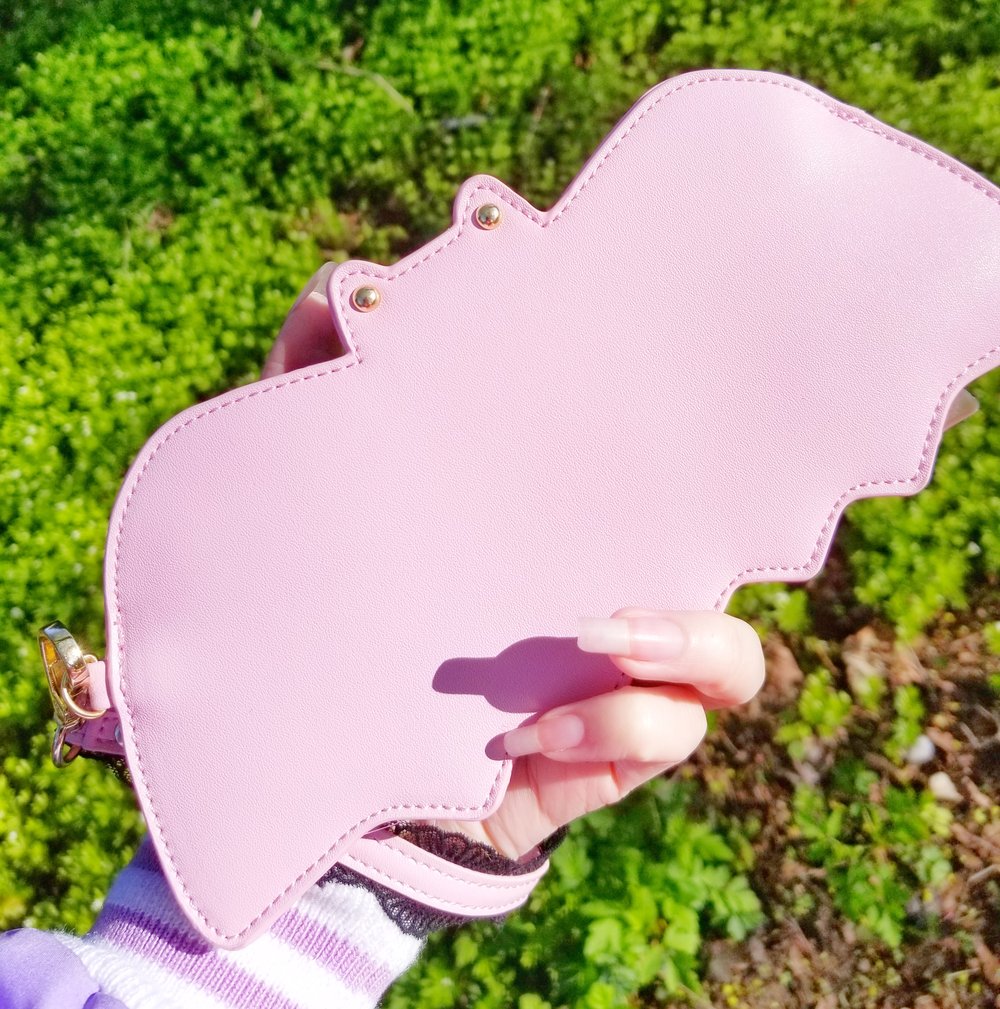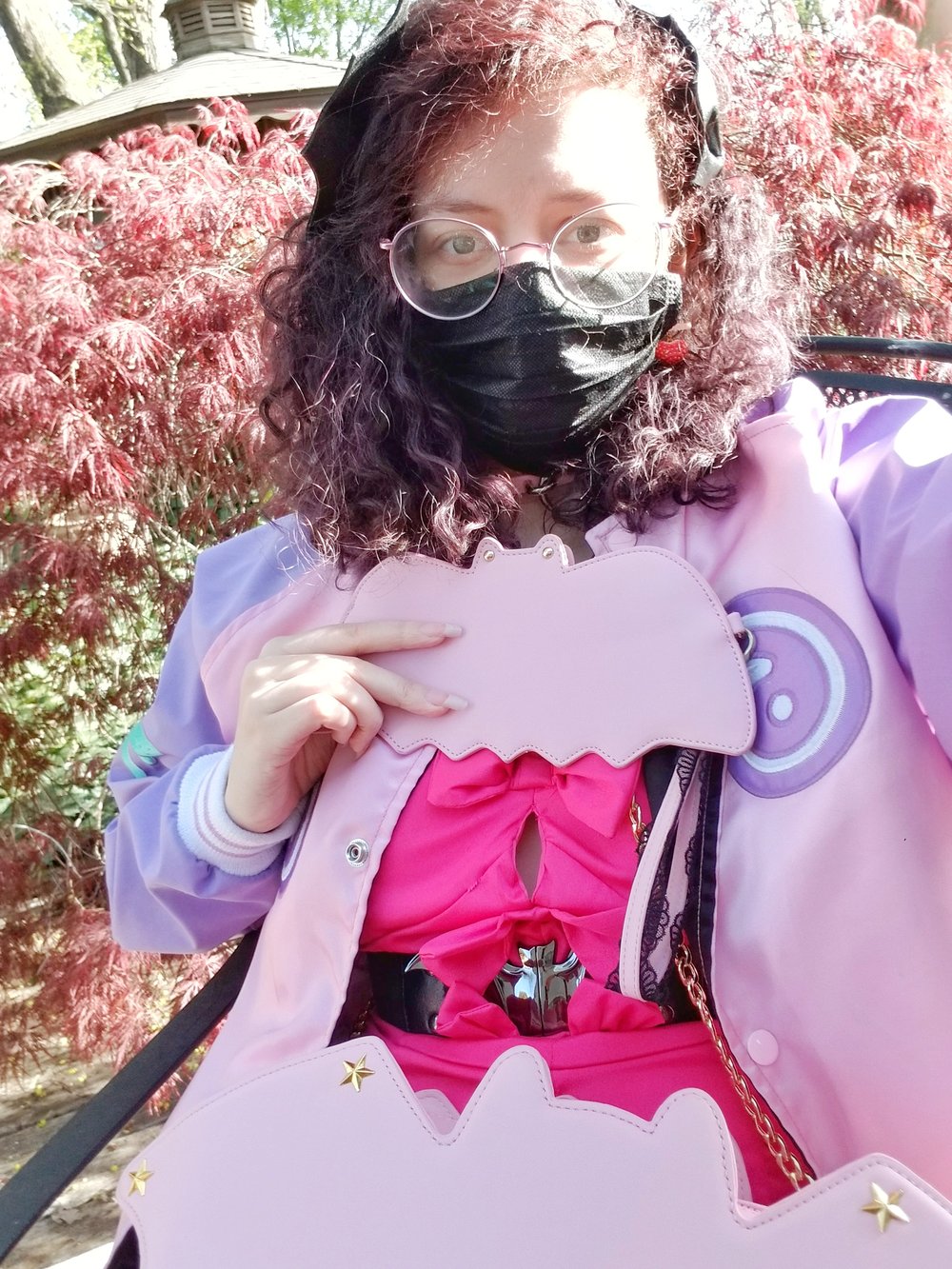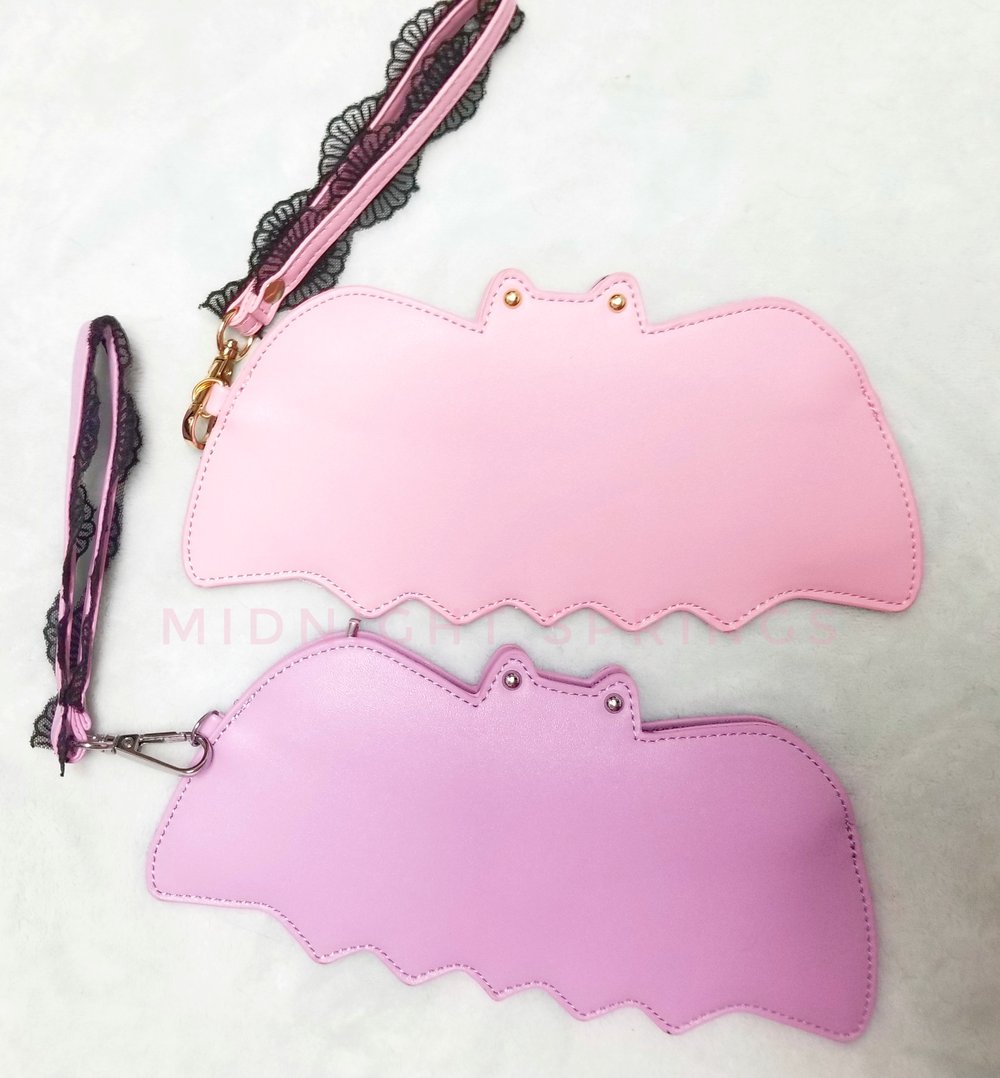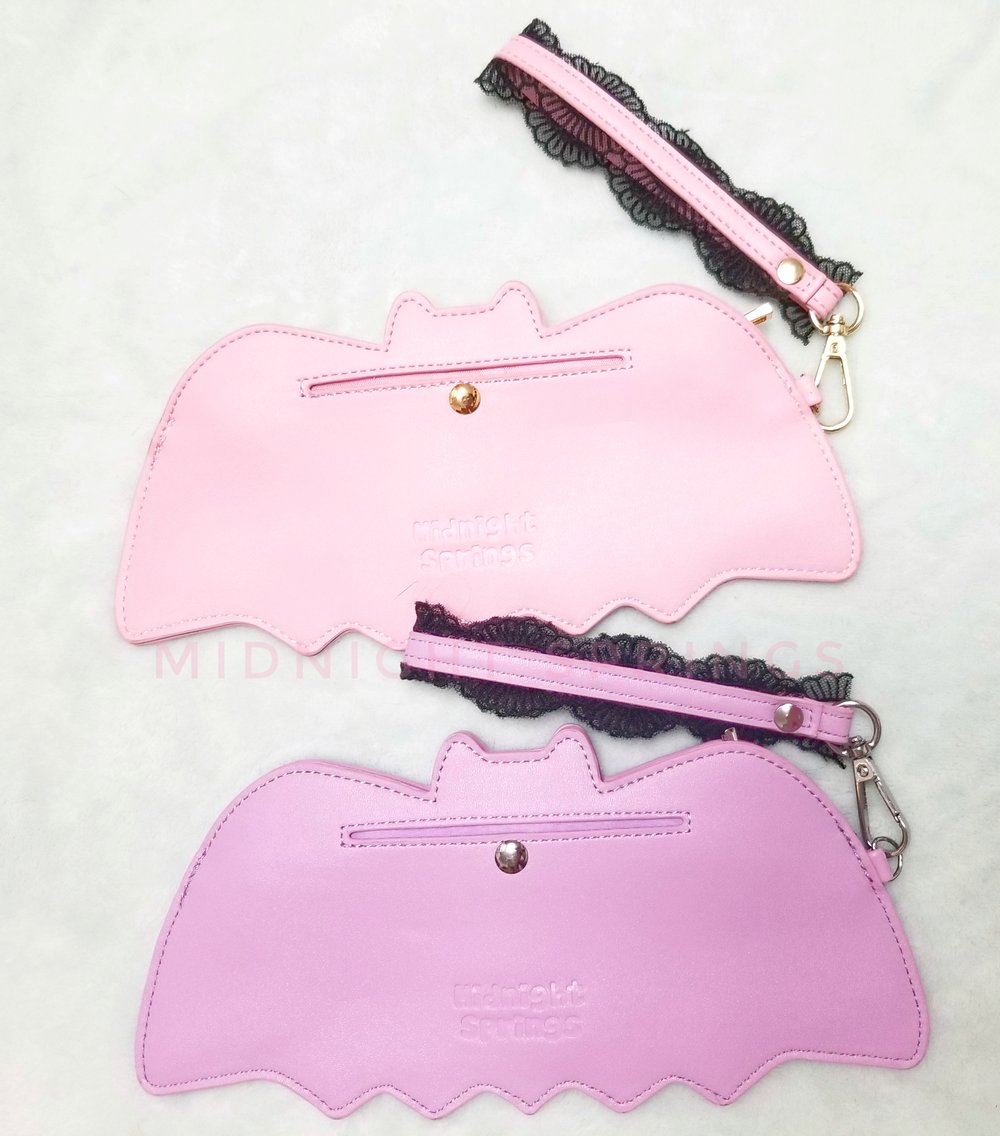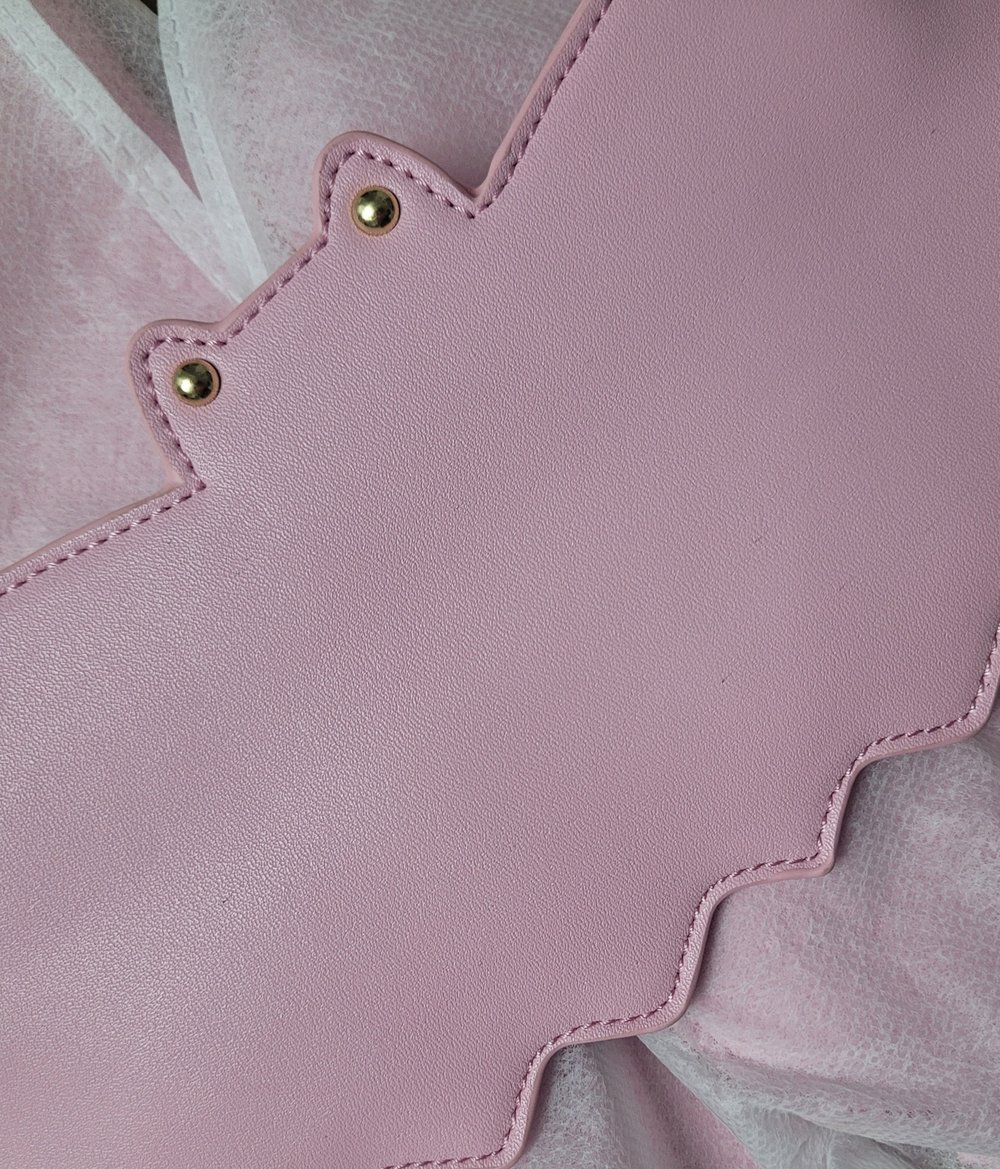 I didn't realize I still had some of these left 🙈 I ONLY found pink, though.
These are the last ones, though!
These are approximately 9x4". The second photo is to show relative size. The last photo is of the one with the stains on the front, and there are a couple on the back as well.
There is a main pocket and a small snap pocket on the back. They are faux leather.