[IN STOCK] DokiDoki Velvet Chenille Knitted Sweater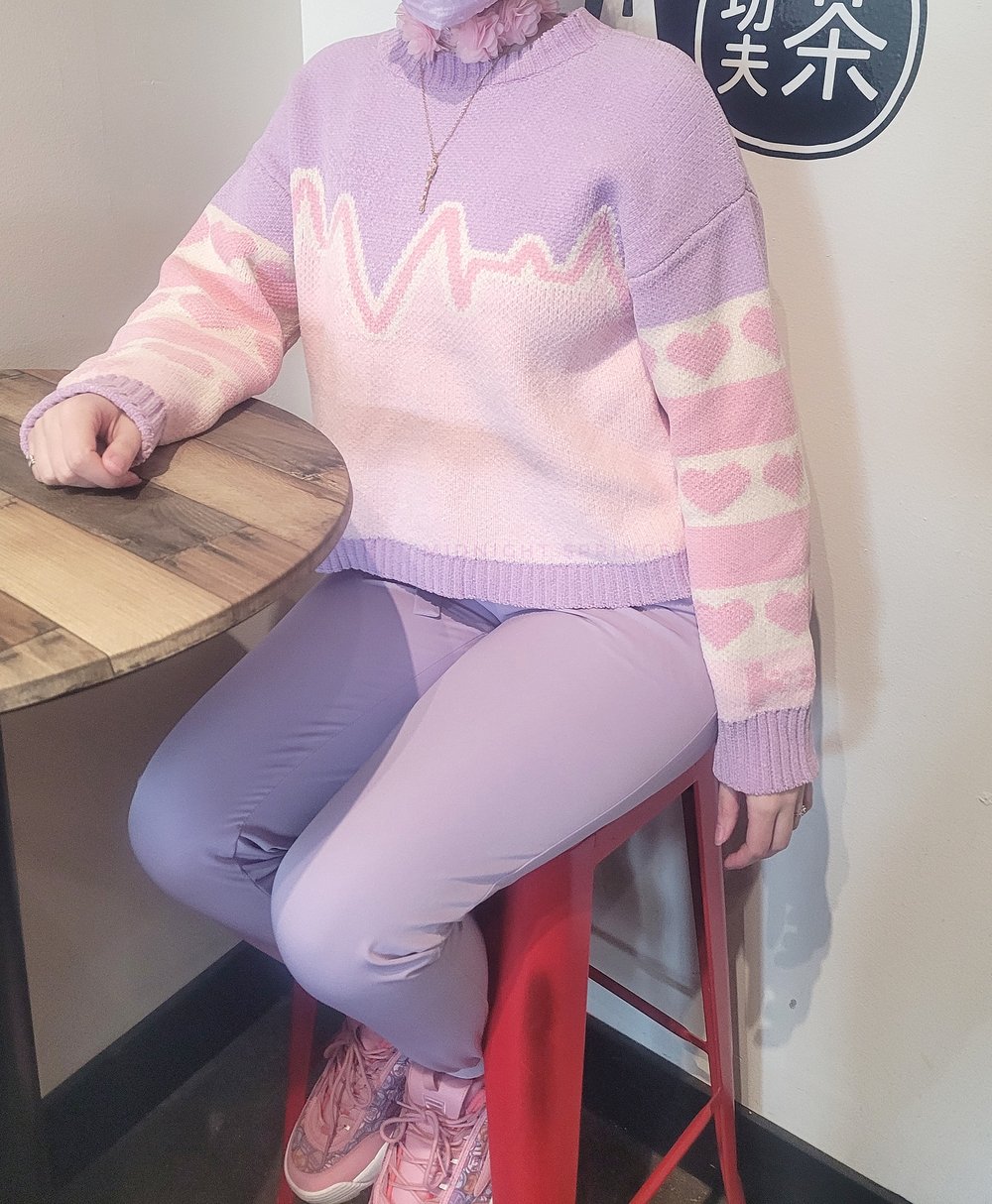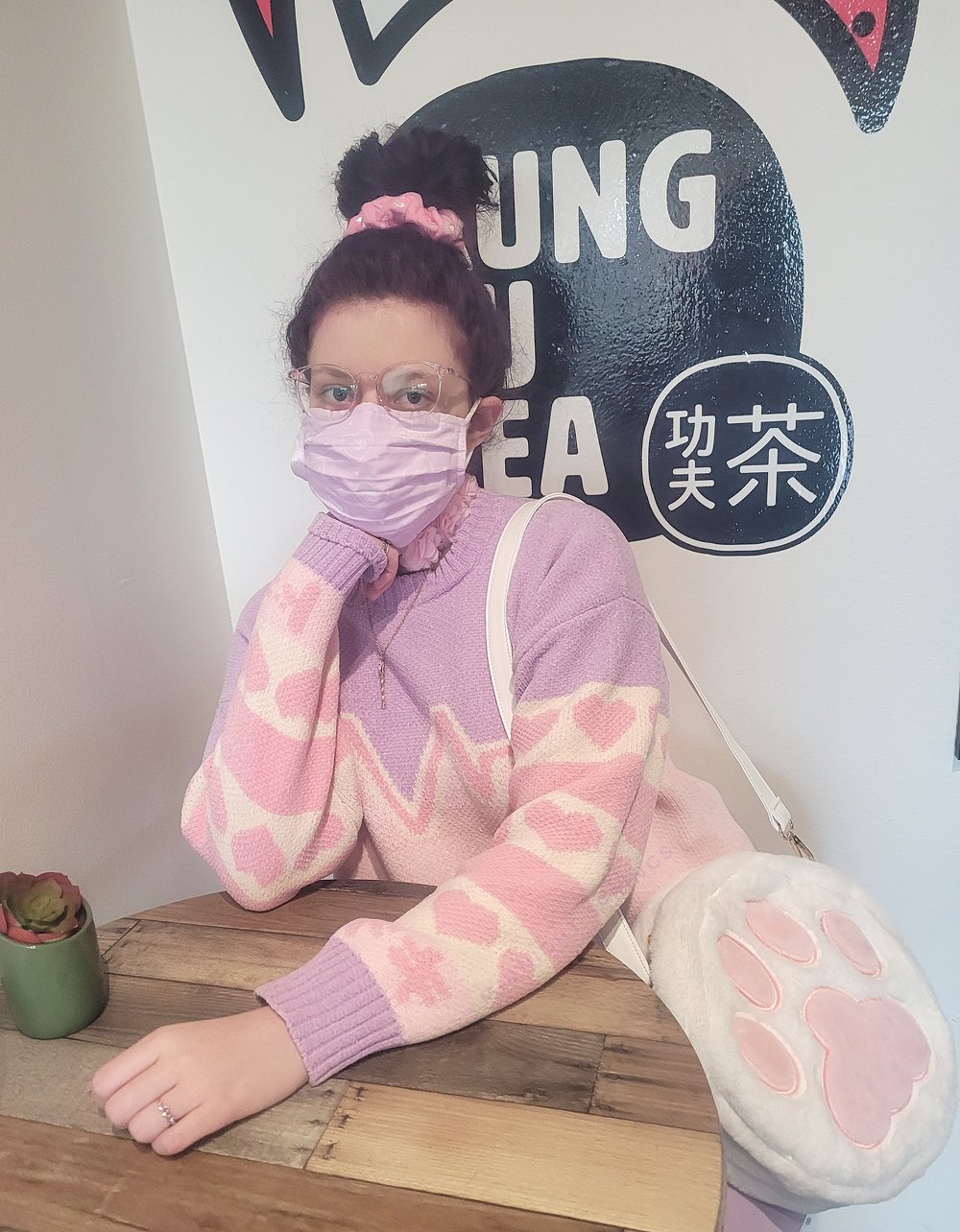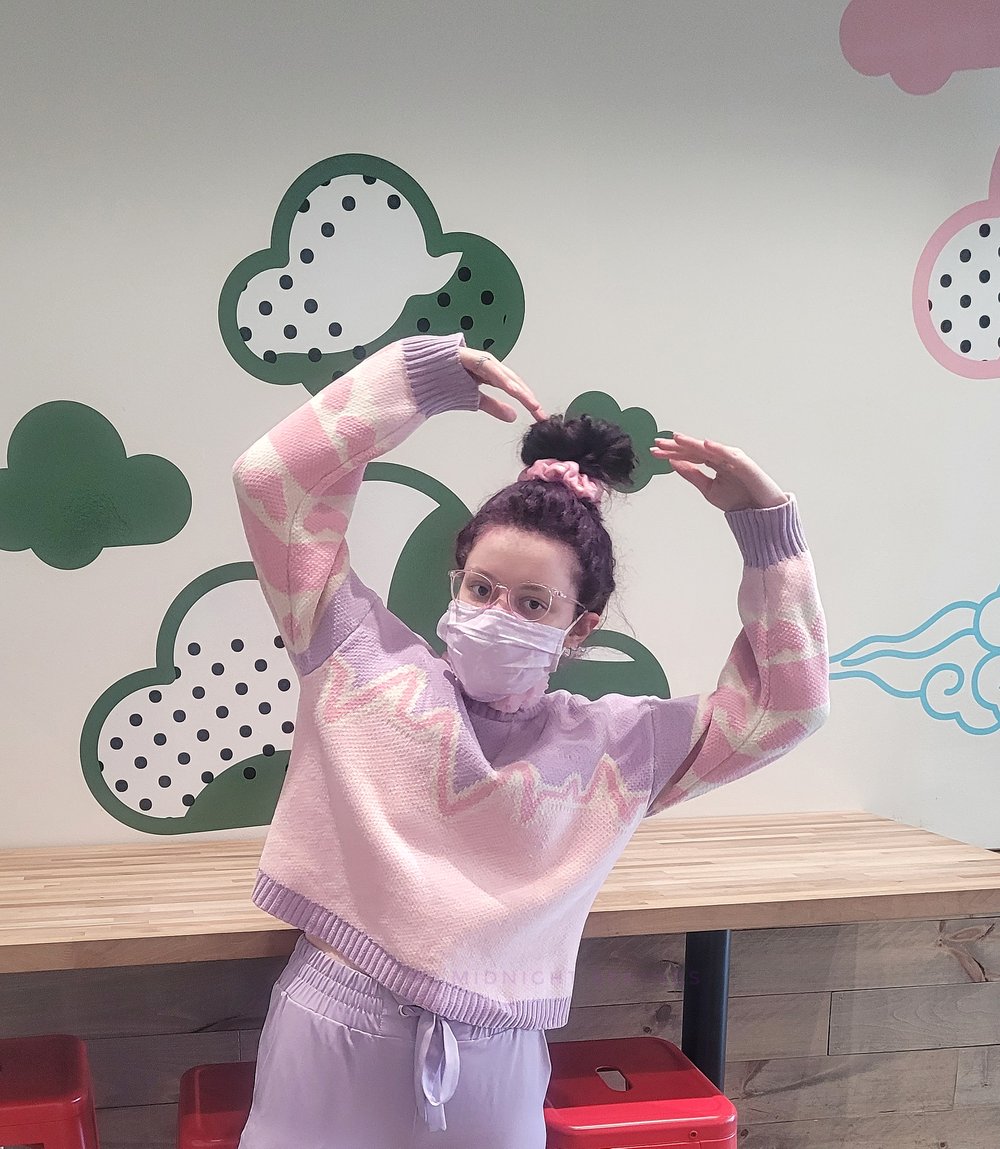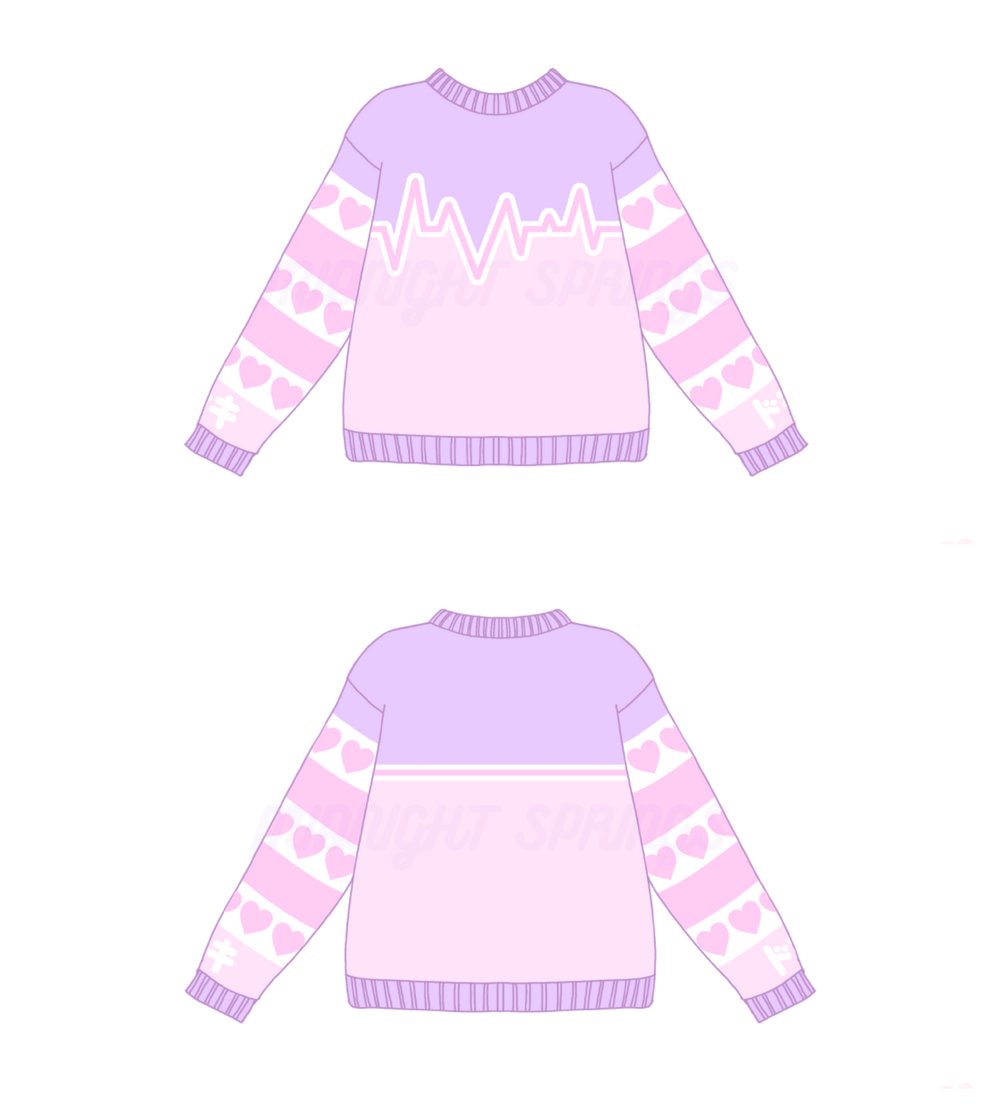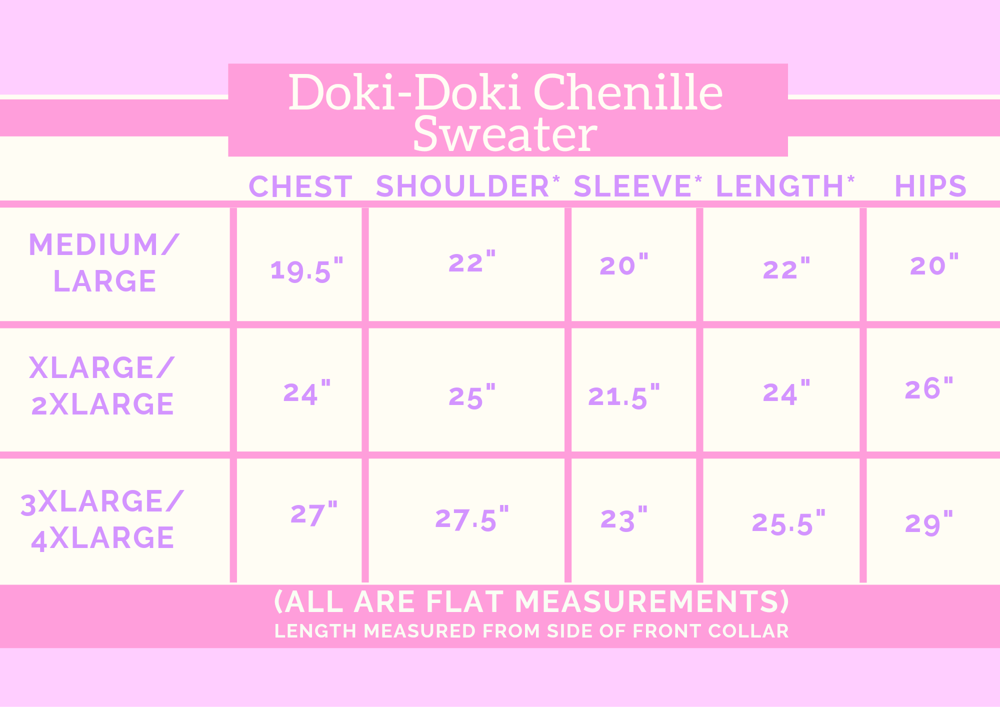 This is one of several chenille knit sweaters I have decided to sample this year - the others have not been funded yet and will be a part of a Kickstarter soon!
The sleeves say "dokidoki" (ドキドキ) at the ends, and the front has a heartbeat motif. The sleeves have a gradient pink stripe pattern interspersed with hearts on cream-colored yarn. The back is just a flatline, while the front is the racing heartbeat. ♡
The size chart is in the final image; like the witch sweaters, this comes in 3 sizes; S is designed to fit US M/L, M is designed to fit US XL/2XL, while L is designed to fit US 3XL/4XL. These sweaters are somewhat true-to-size as opposed to being very oversized, and this type of knit is quite thick, warm, and soft.
This sweater will be seen briefly on character Airi Suzuki in an unlockable chapter in Apocalyptic Dream, Midnight Springs' visual novel in development. As such, I've put it in that category also.