[MADE TO ORDER] Fluffy Faux Fur Paw Keychains - Claws or no claws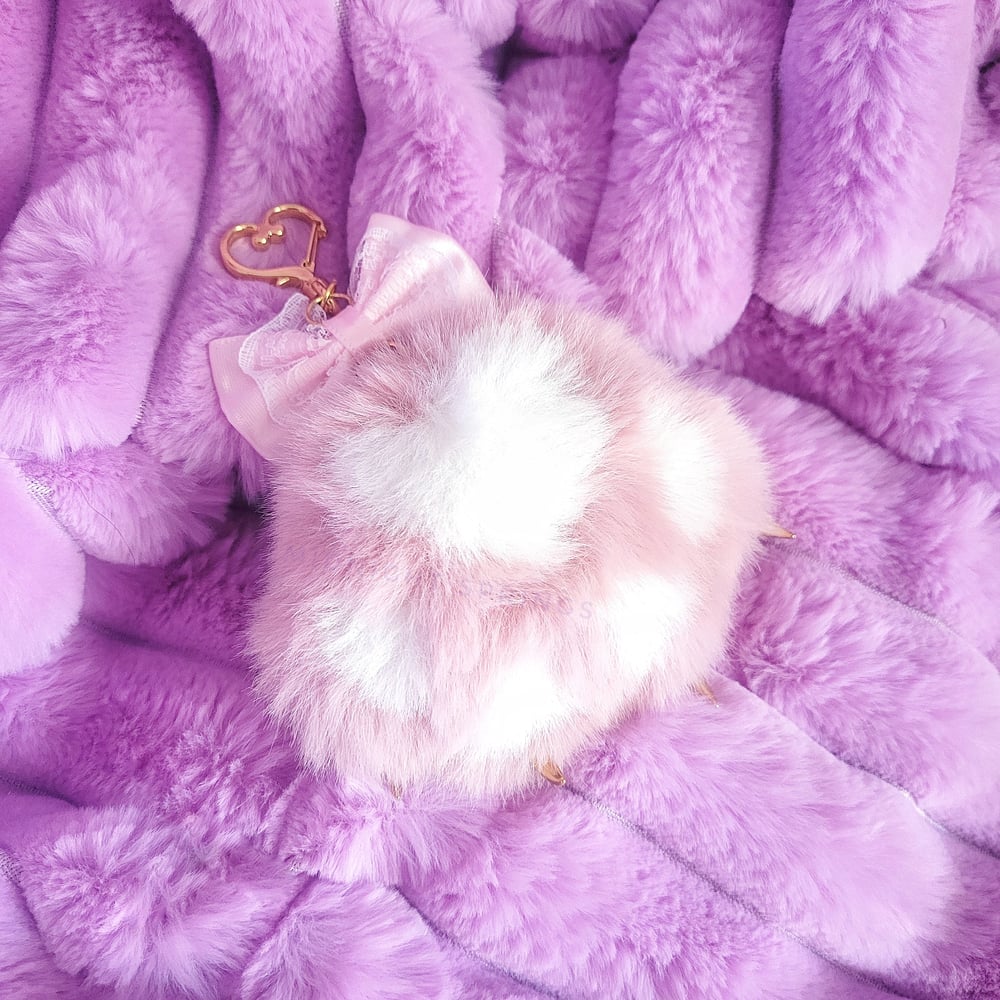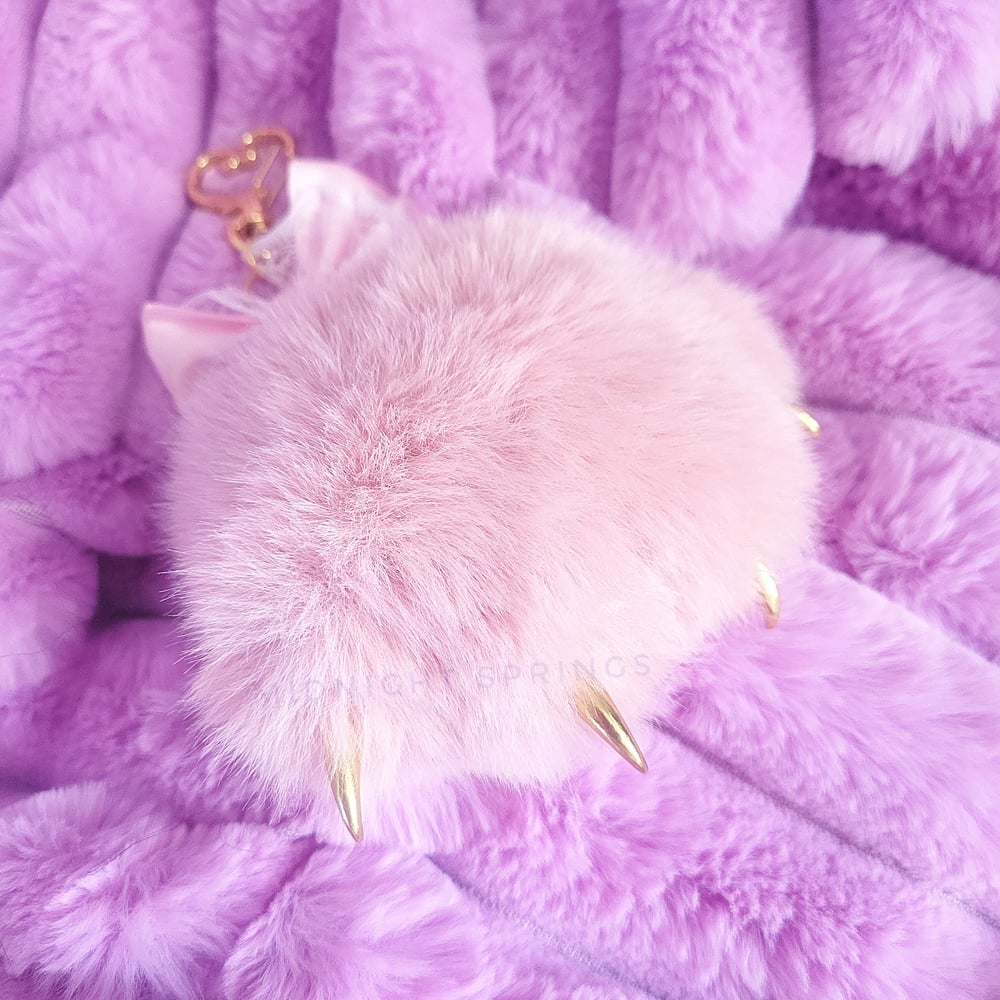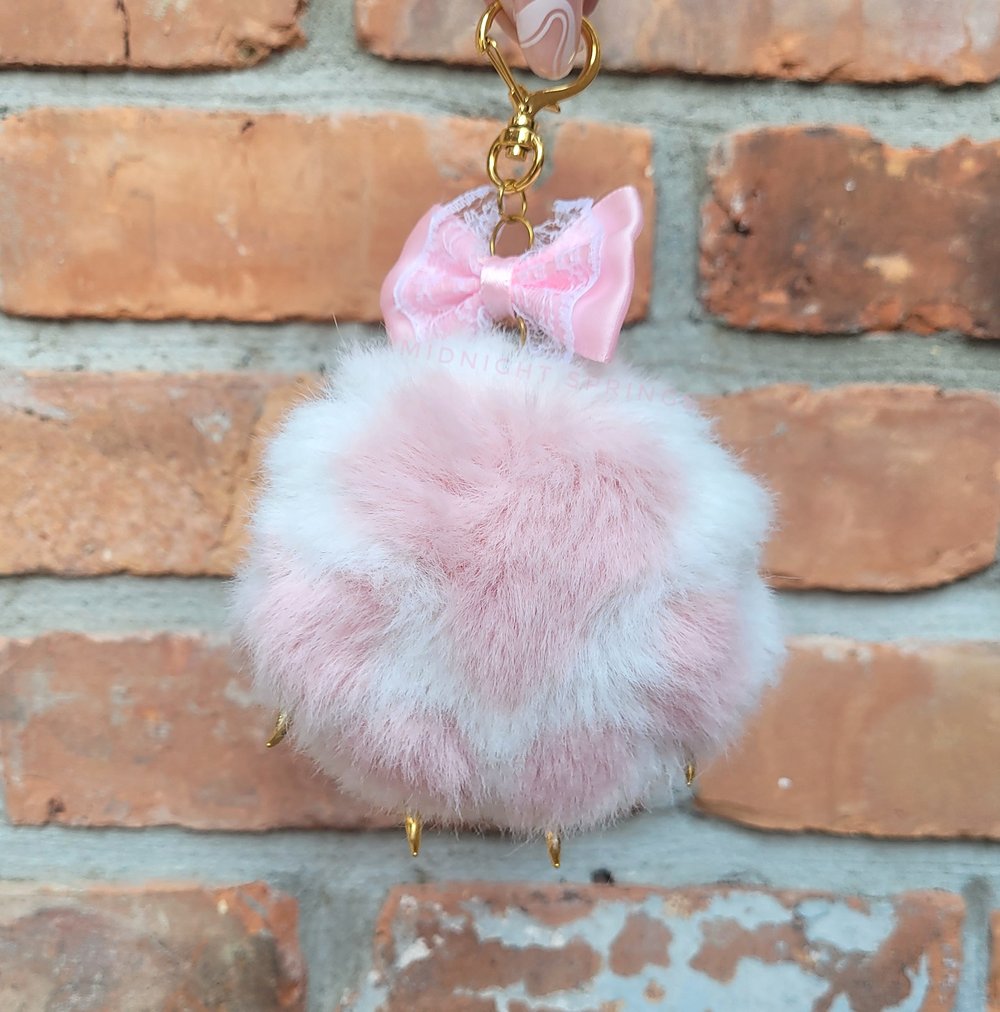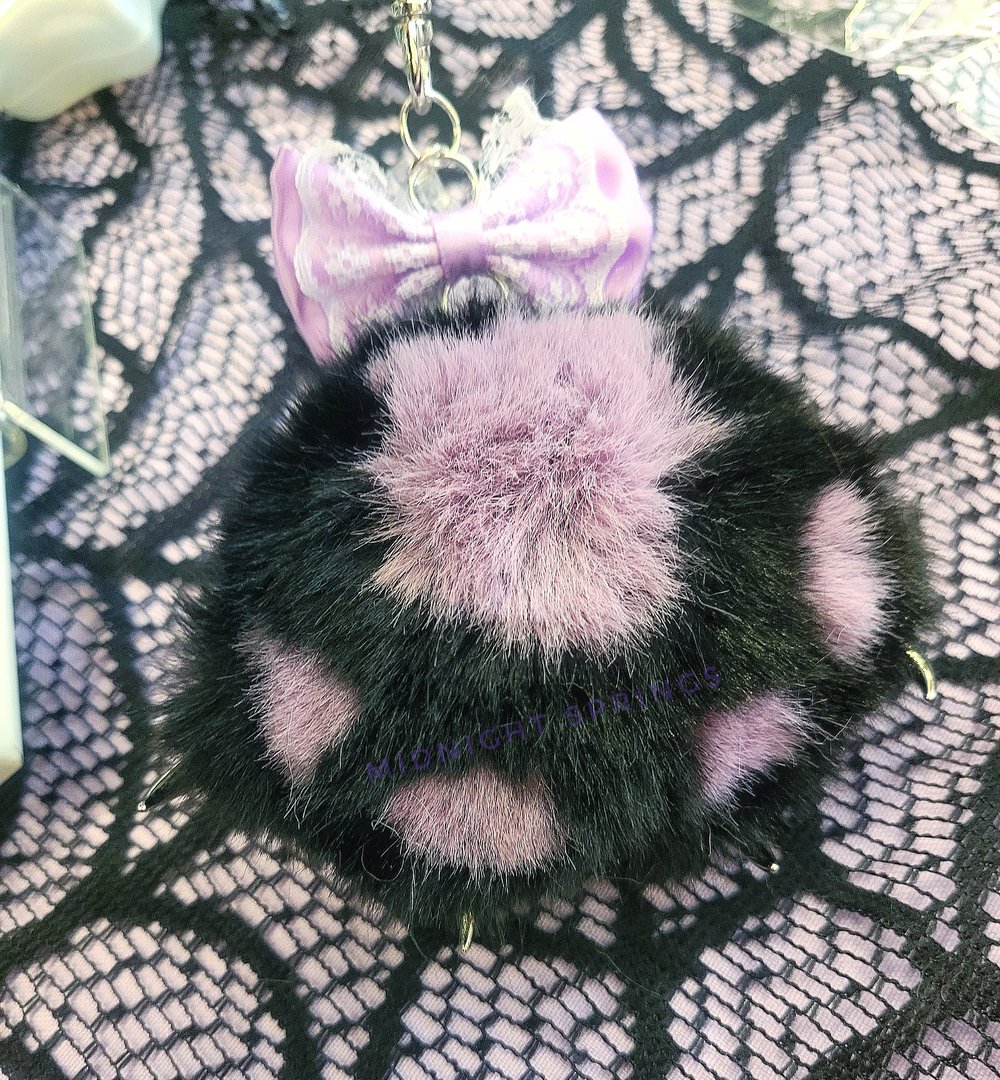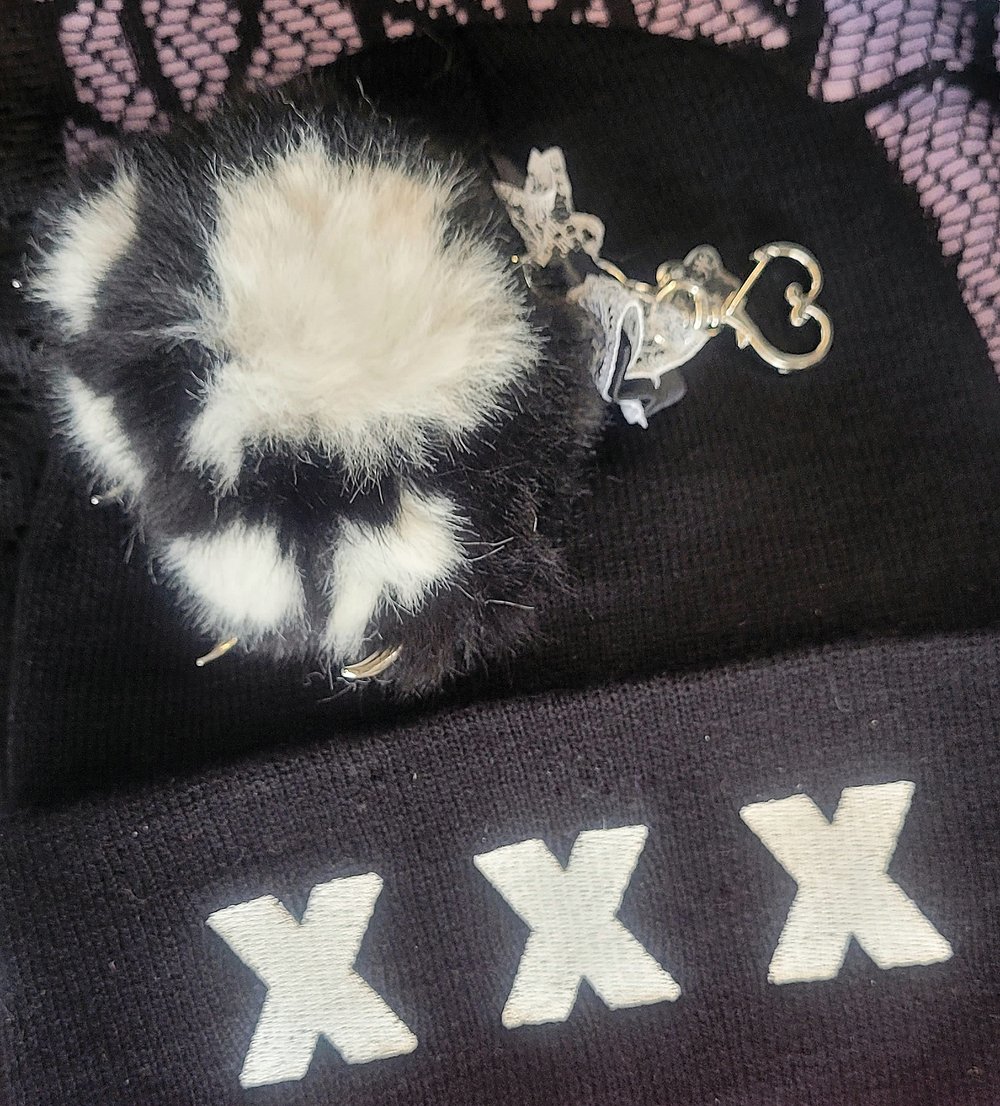 These ~4" wide pompoms are amazingly soft and so cute!
By default, gold claw keychains come with gold metal findings, and silver claw keychains come with silver. All keychains come with coordinating color bows with white lace, sewn shut in the back with pink thread. These keychains do NOT come with bells, which you may have seen in photos with them.
If you get a keychain without claws, tell me which metal color you'd like in notes at checkout or I will choose at random when they arrive :) claws are secured RIVETS and not glued. They are incredibly secured and would be massively difficult to rip out. Take care to not unscrew.
This will be worn by character Akina in DLC 1 for Apocalyptic Dream, a Midnight Springs video game in production (sprite art not yet finished).