Moth Septum Rings - Faux or 16G clicker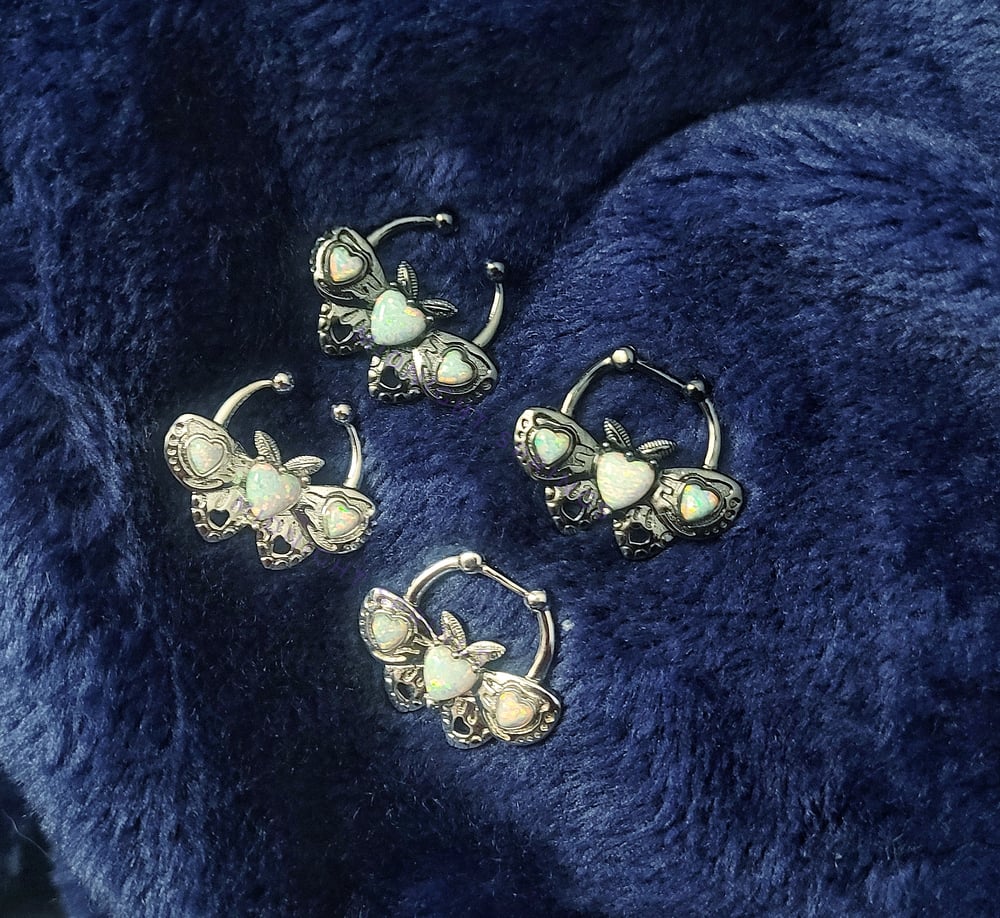 Another listing for septum rings! These also come in 16G clicker or faux. Plating is free of both lead and nickel. For silver, plating is rhodium. These are inspired by moths and are quite bulky! Each one has 3 heart-shaped lab opals - two 3mm stones and one 5mm. They also have a lot of recessed metal detailing.
They are 17.5mm tall. Please be aware that if you have a wider septum or you are pierced somewhat high up, the moth antennae may brush up against the tip of your nose, or even make it difficult to close. Distance between the barbells on the faux is 4.5mm. The "drop" between the clicker bar and the tips of the antennae is 5mm on the clicker version.
They are going to remain 22mm wide as shown here. The clicker version for this ring is a straight bar instead of curved like it is for bats and celestia, because curved would make them hang a little lower.
These are a collaboration with Cryptic Squiggles and both colorways are open edition, meaning they will be reordered once they sell out.
Preorders are currently being packed and fulfilled, new store orders for them will not ship until they are all out.