Skelebat Machine Tufted Rug 40 x 75 CM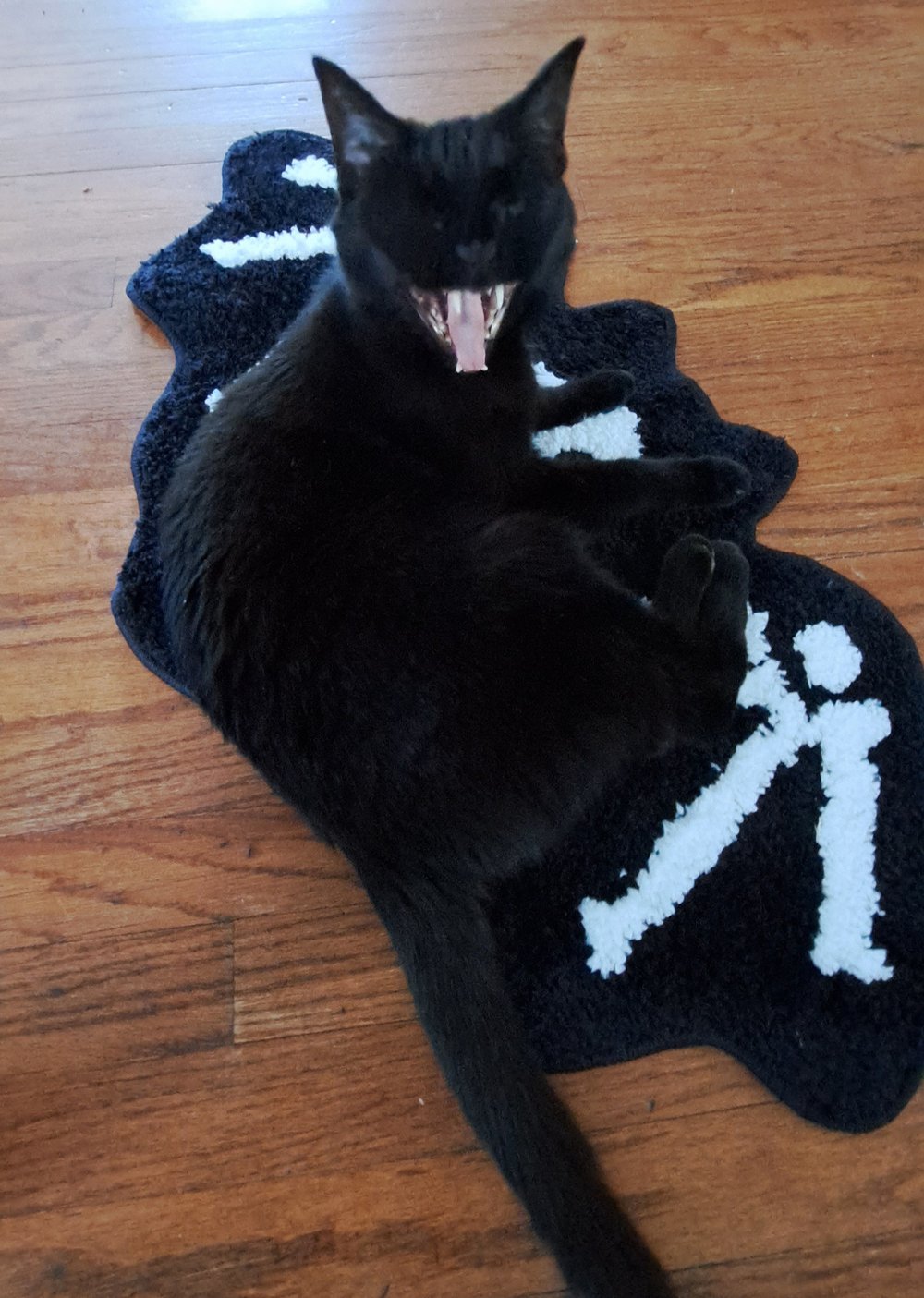 As the title says, this rug design is 40x75cm (roughly 16x30 inches)
Skelebat is super popular, to my surprise! But it's also a cute design I myself like a lot, so I was happy to find a new way to get the design out there. These are photos of the approved sample, taken by the manufacturer (not me). The final version will have the white bones a little more elevated than the black yarn (black will be sheared shorter), to make the bones more emphasized!
These rugs are tufted entirely by machine, and have a rubber no-slip backing and folded fabric tags with the Midnight Springs logo. Machine tufting involves very little human input aside from the shearing of the end product and thus is less expensive to produce, but is limited to simpler designs. I hope that this explains why the two rug types are different in price.
International shipping excluding UK and EU will be available starting October 1st.
Machine washable (if you're brave, considering the size). Cat not included ;)
Weighs approx 12oz.