"Pretty Toxic" Pastel Purple Womens Sizing Tee - DTG printing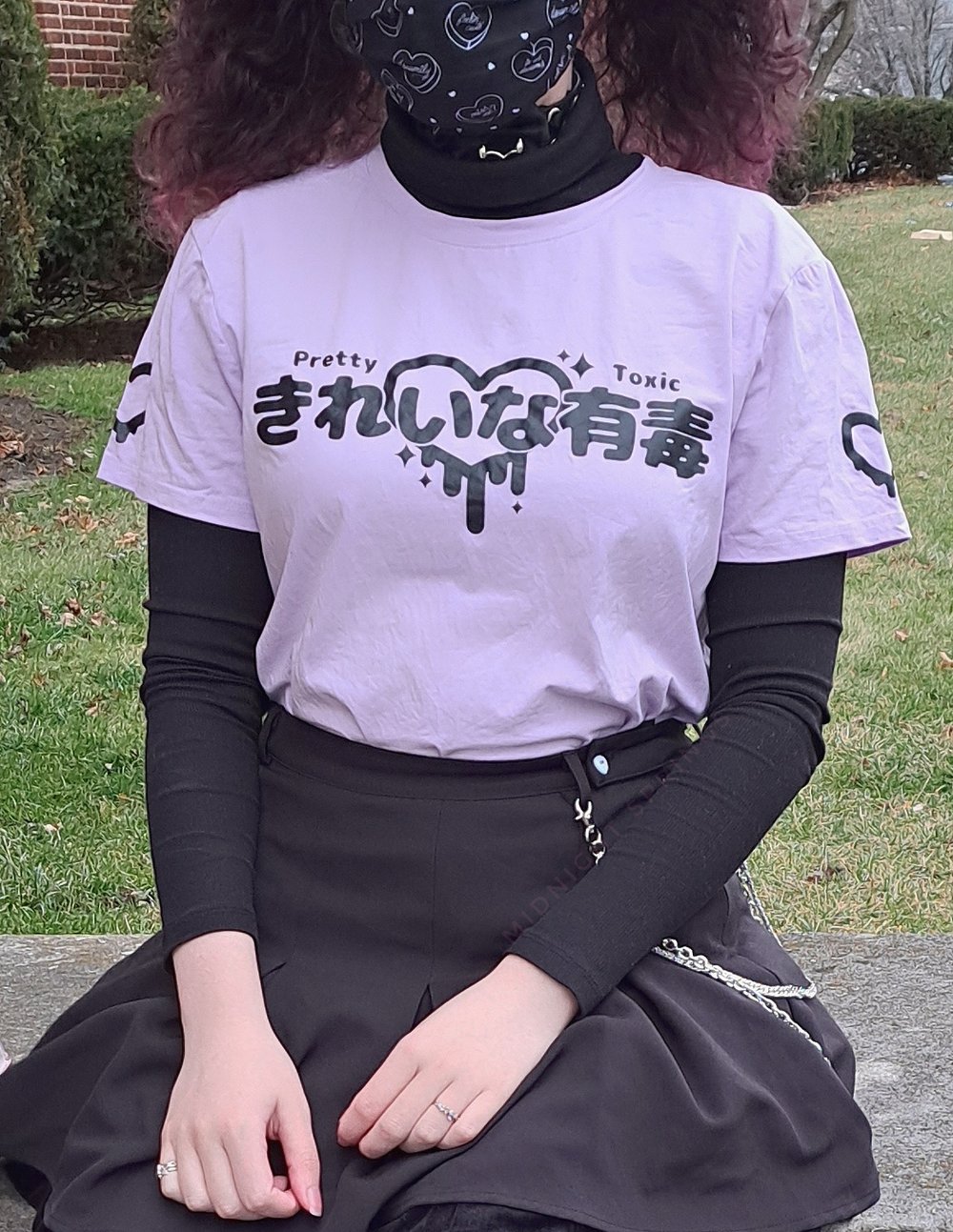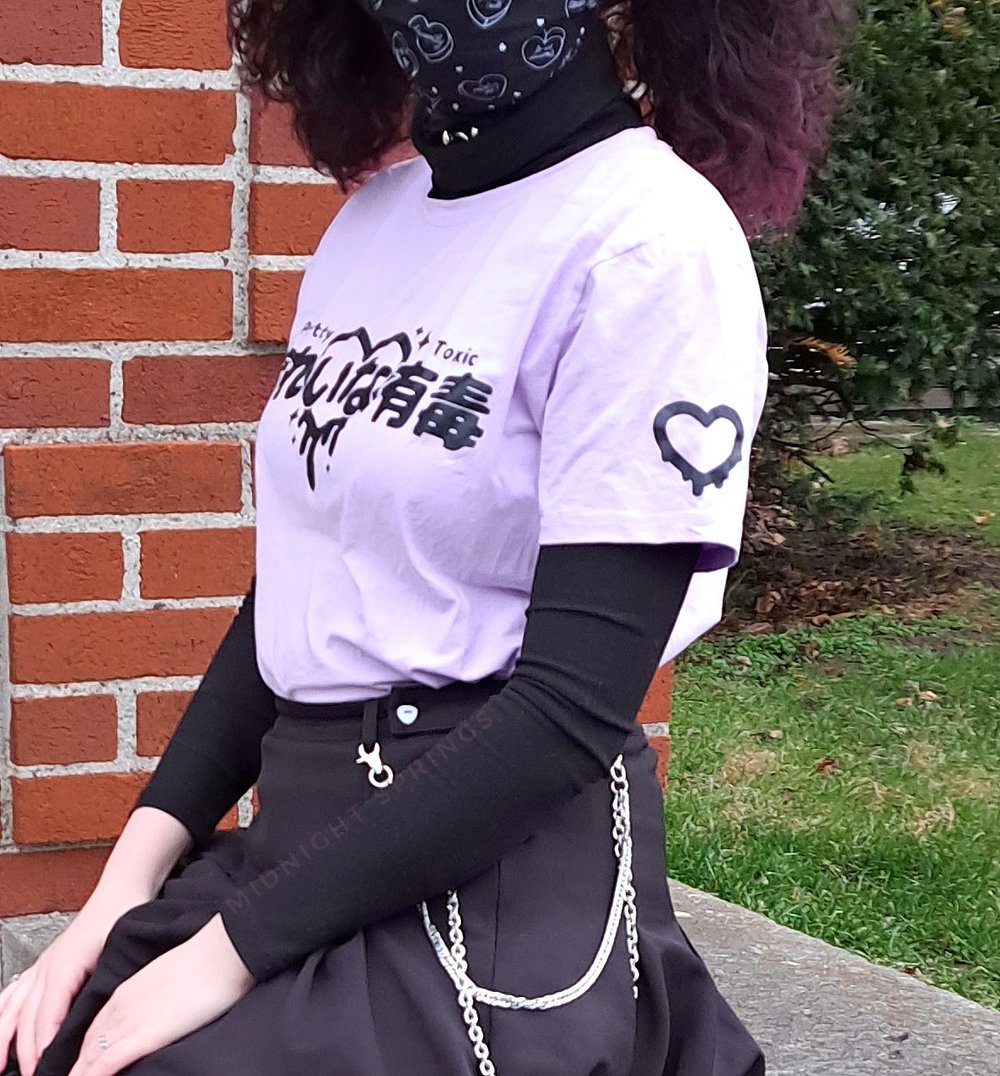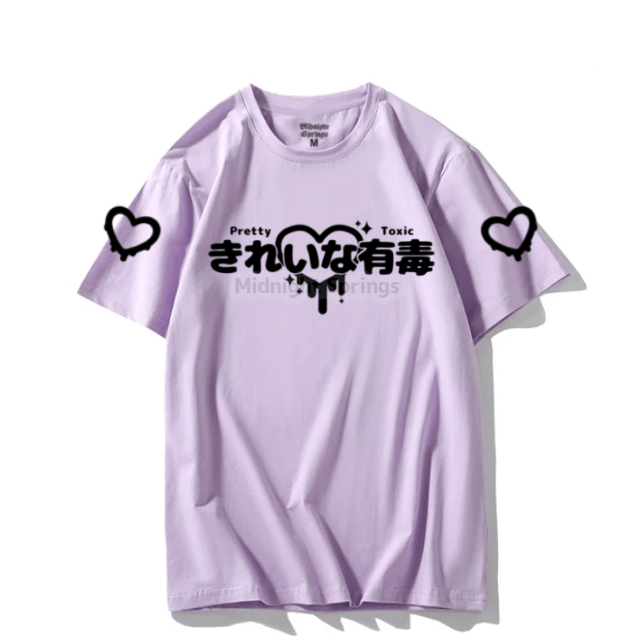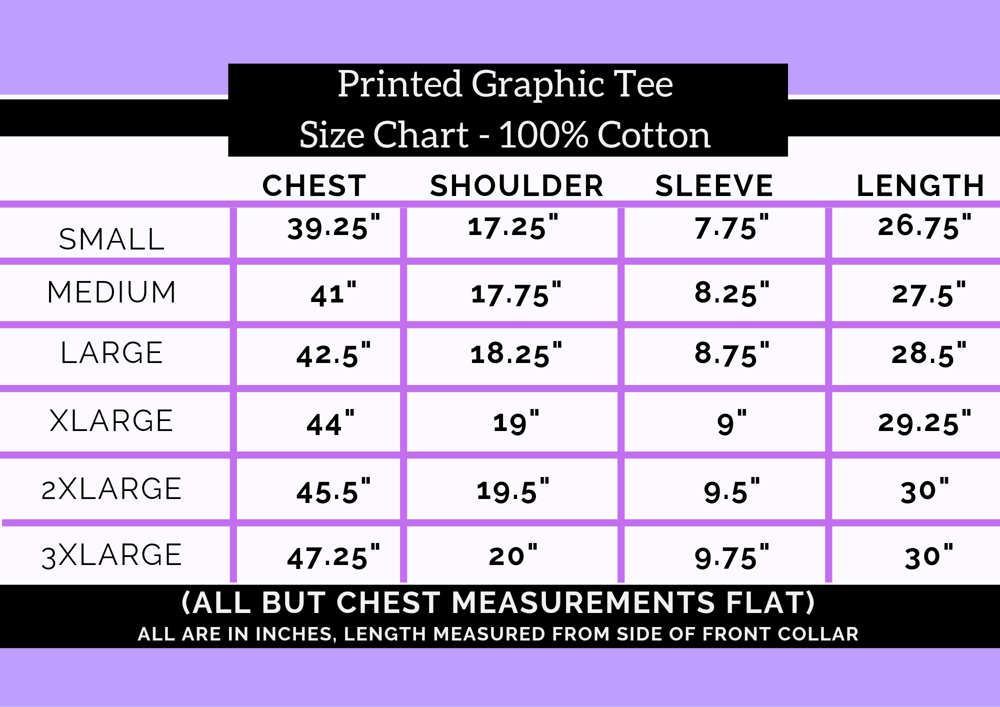 Front and sleeve printing, 95% cotton + 5% spandex tee, size chart in final image. "Women's" slightly-oversized sizing, very close to unisex. Printing is a single DTG layer; manufacturer refers to it as "new screenprinting" but it is closest to DTG than anything else. Brand new prior to washes it has texture similar to vinyl.
Wash cold with like colors. Tumble dry low or hang dry. Has been wash tested with a personal one and there was no issue.
Size chart is last image! Watermark on mockup not part of design.
As with a lot of my designs, this is in large part mental health inspired. I have been called and referred to as toxic for maintaining boundaries for much of my life, especially within the past few years. Additionally, femme people who wear alternative/street fashion and put a lot of work into their appearance and dressing outside of the norm are very often labeled as "toxic," "high maintenance," "fake," etc. upon just a glance. This double-entendre is inspired by both of those sentiments.