"R18" Candy Shaker Keychain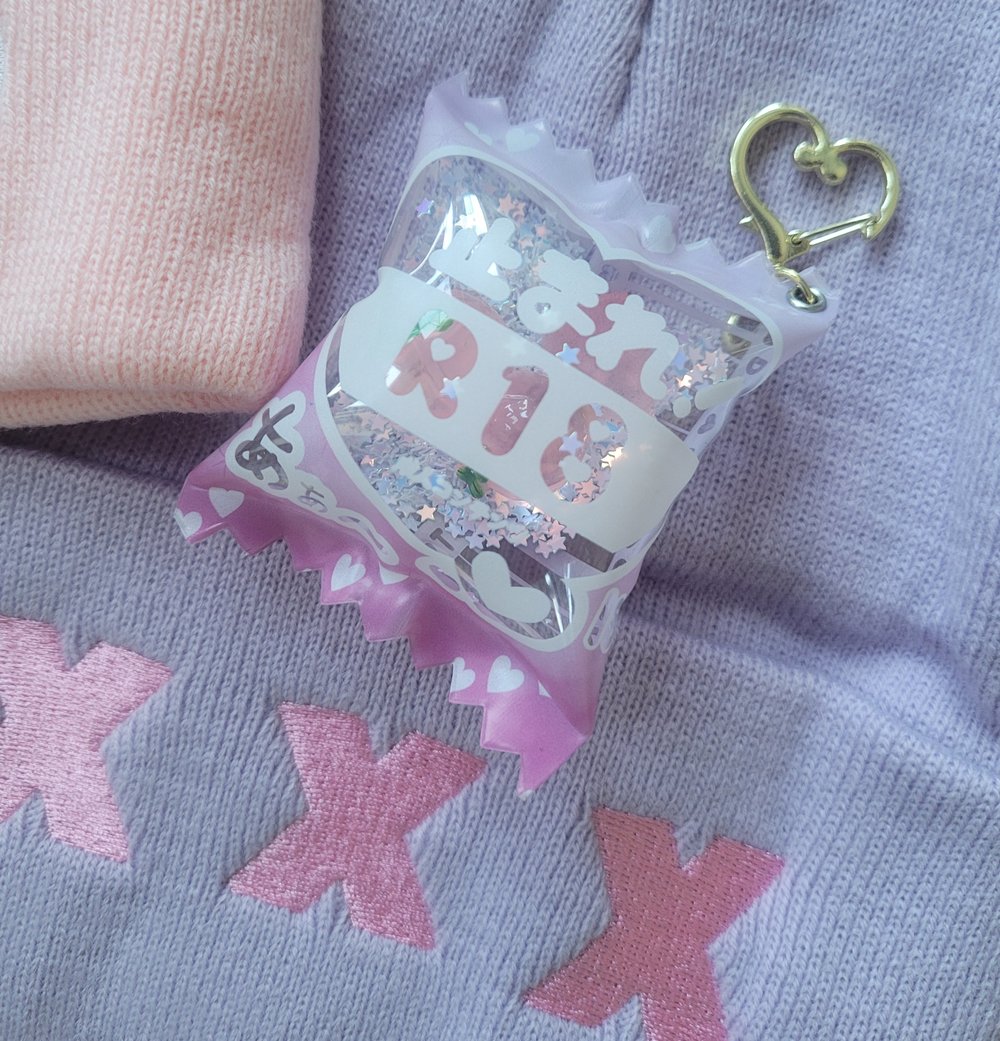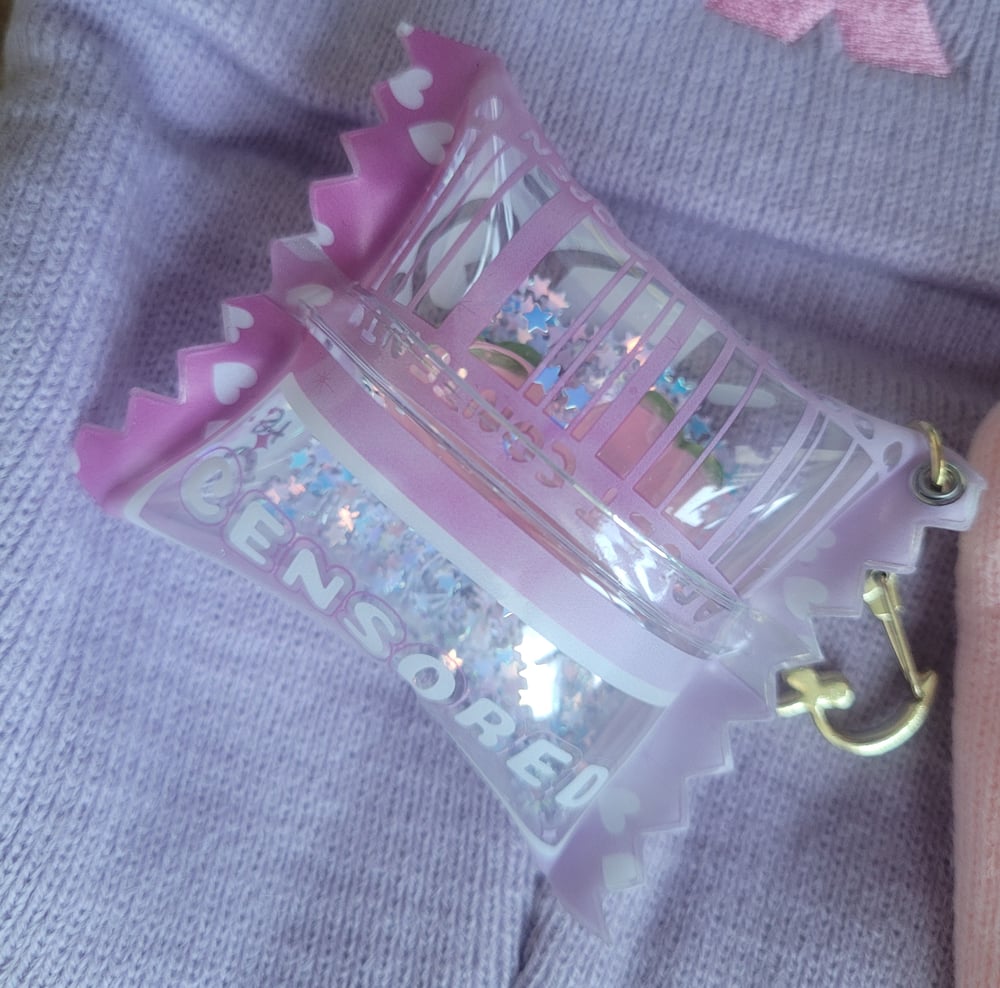 These were made on a whim and have a detail I really love - peaches! I special ordered resin 🍑 s to be inside each and every shaker.
FRONT:
"STOP! R18 Adult Content" with "Aa~♡" Underneath.
BACK:
"CENSORED" / "ADULT CONTENT DO NOT OPEN"
Never thought I'd feel awkward transcribing something, but that's my own fault eh?
These for the most part are great quality, so pricing reflects that! Any with flaws will be listed at a later date with reduced price. If these are ever reordered due to demand, it would probably be a different colorway, so these are still limited edition.