"R18" Embroidered Acrylic Beanies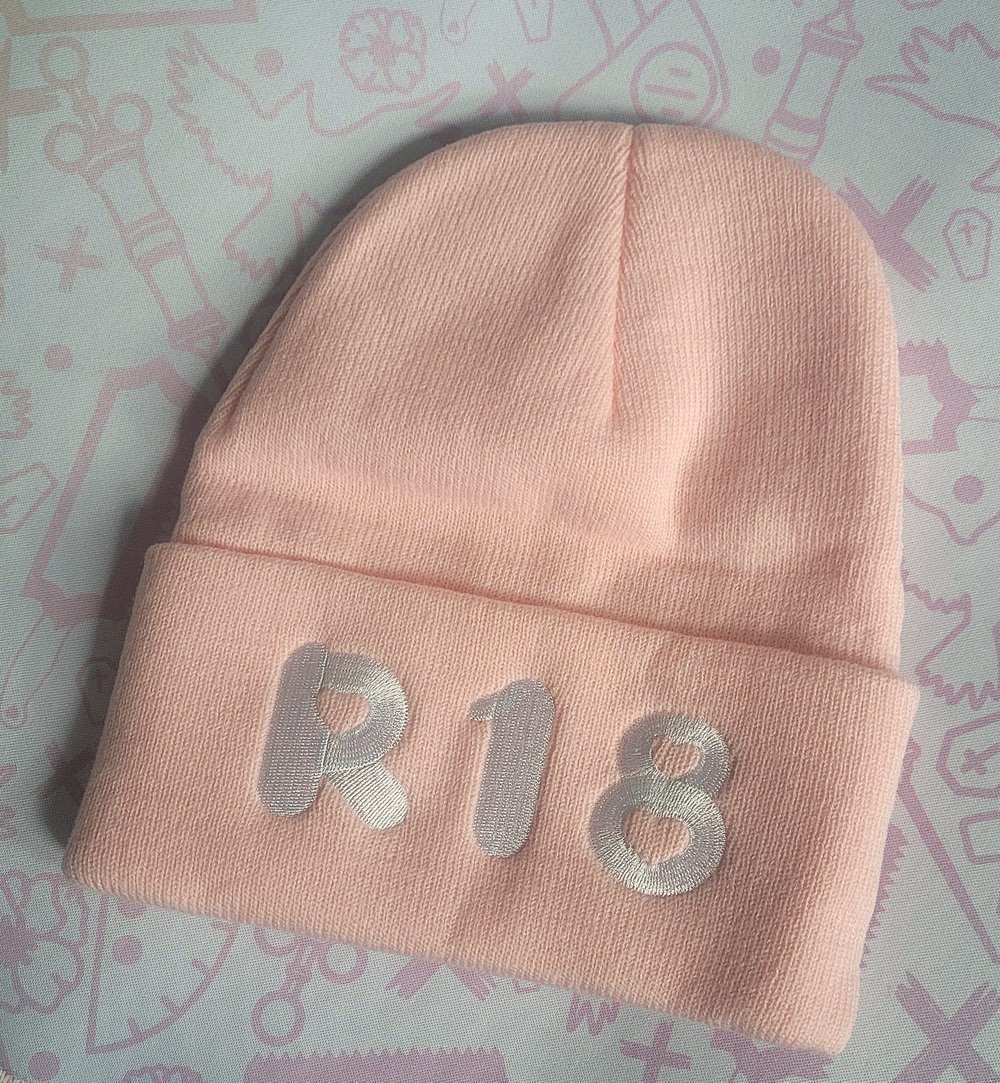 Very stretchy acrylic beanies with embroidered "R18"! This little design is also on shaker charms [] and a sweater worn by my OC that I'll be in Apocalyptic Dream, Midnight Springs' Visual Novel in development.
I have a 23" circumference head and they fit me, surprisingly, so they should fit just about anyone!
This design just has the one colorway.
Desk mat used as BG: www.catheadpins.com
This product's profits are partially dedicated towards continuing development of Apocalyptic Dream.