SKELEBAT Glow in the Dark Large Vinyl Stickers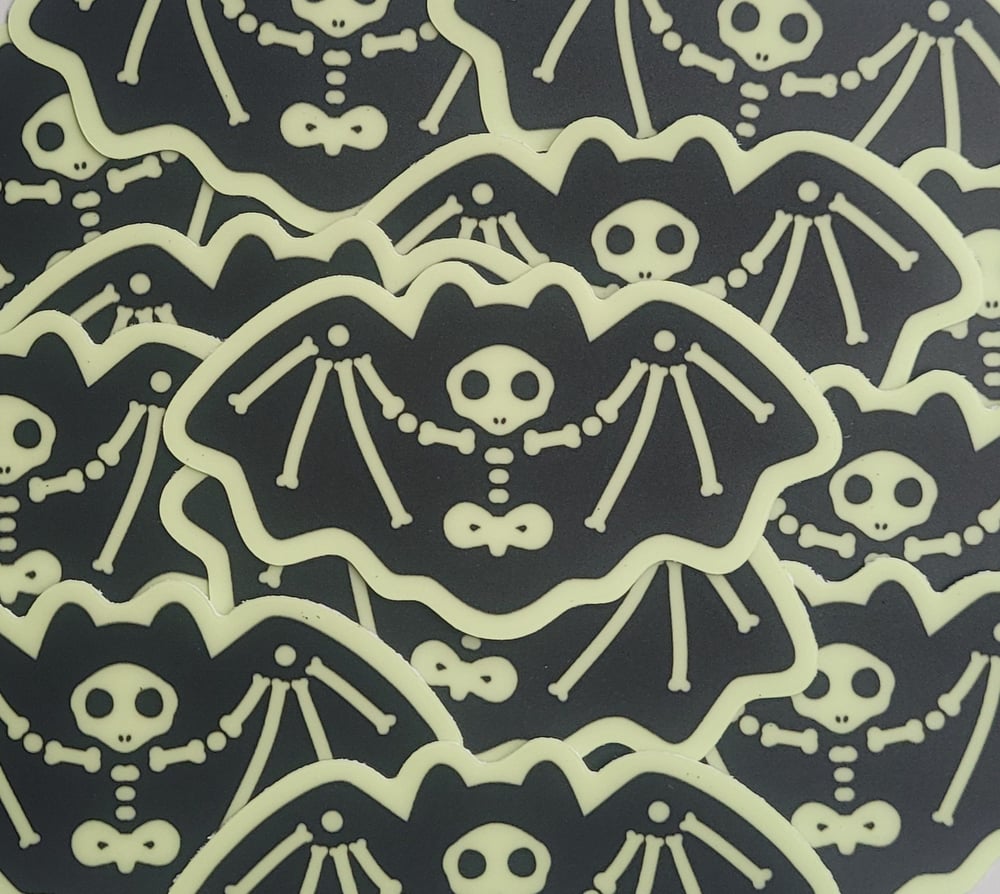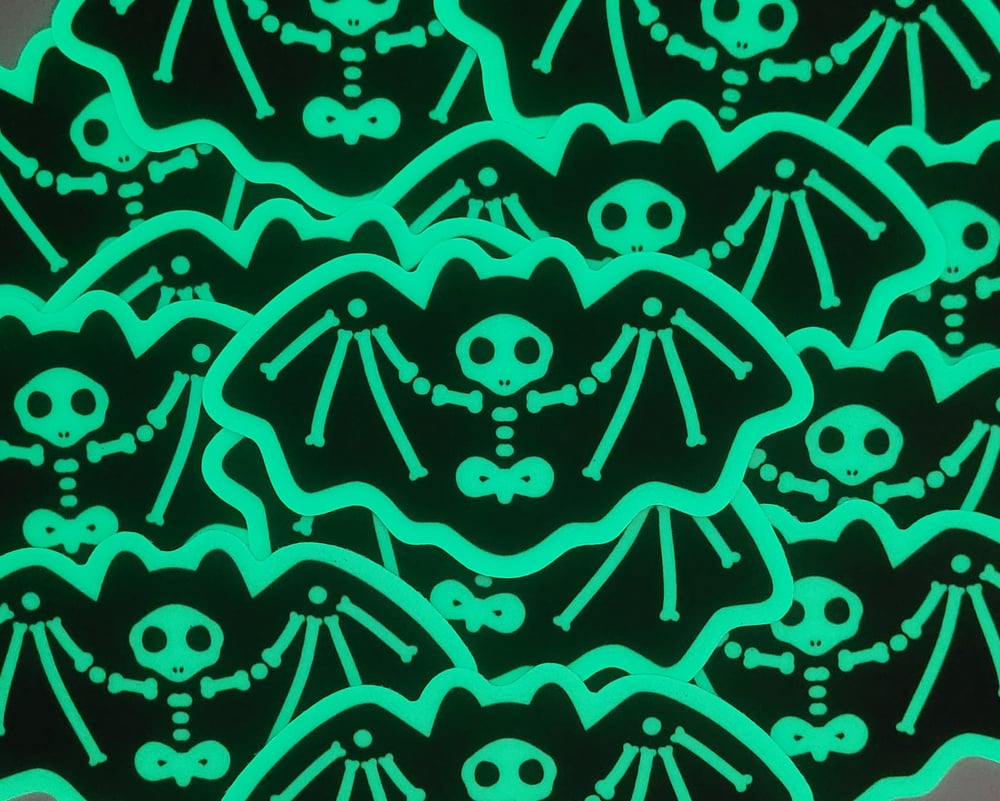 These are 3" thick matte vinyl stickers. They glow SUPER brightly! There is NO editing done to these photos.
First photo is outside on an overcast day.
Second is inside in the shade of a bookshelf less than a minute later.
Third is in the complete darkness in an enclosed room right after.
The fourth is an uncharged (did not go outside) sticker with the charged ones back in a shadowed area (hallway with lights off during daytime).
They are AMAZING. I love them and I hope you will too!
If you'd like to put this in a discounted sticker pack, check out this listing here: https://midnightsprings.bigcartel.com/product/choose-your-own-large-sticker-packs
Like all sticker-only orders, this ships in a STAMPED envelope. If you'd like to upgrade to tracked shipping, please purchase this listing (or any other category of item), too: https://midnightsprings.bigcartel.com/product/tracked-shipping-for-stickers
If you'd like the pin version, try a hand at the gacha machine, available in the pins section of the shop! 🦇 The original open edition skelebat pin is permanently sold out.