STANDARD Grade Pins - All Available Designs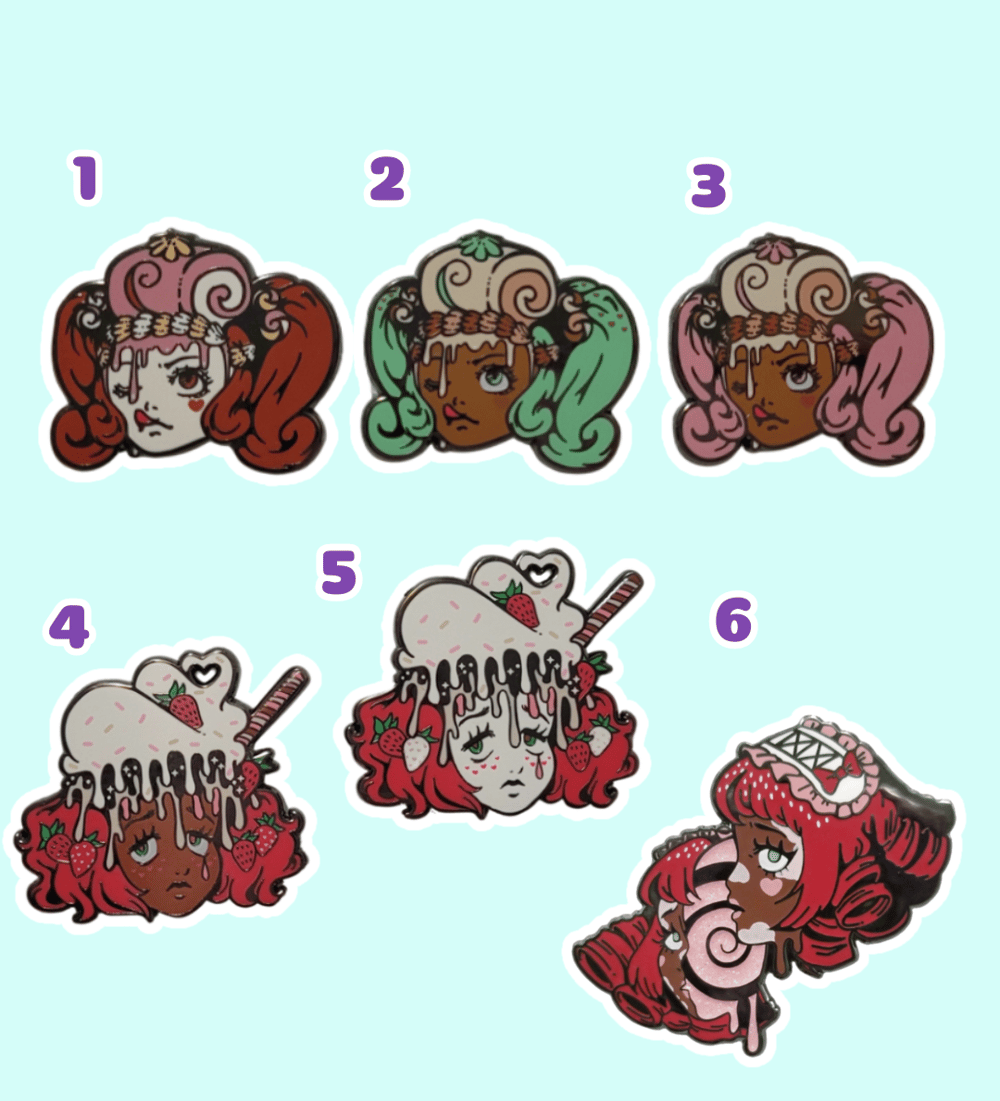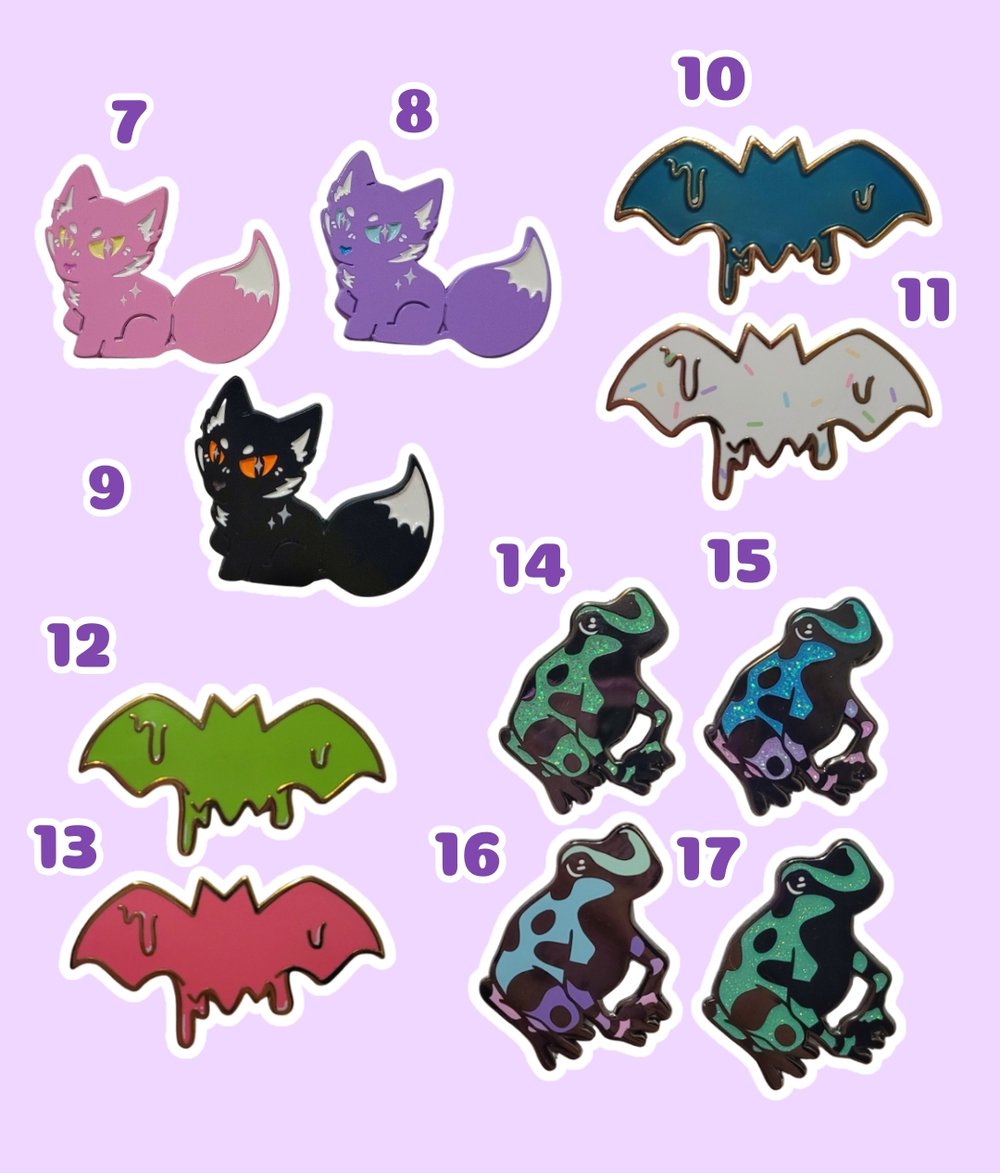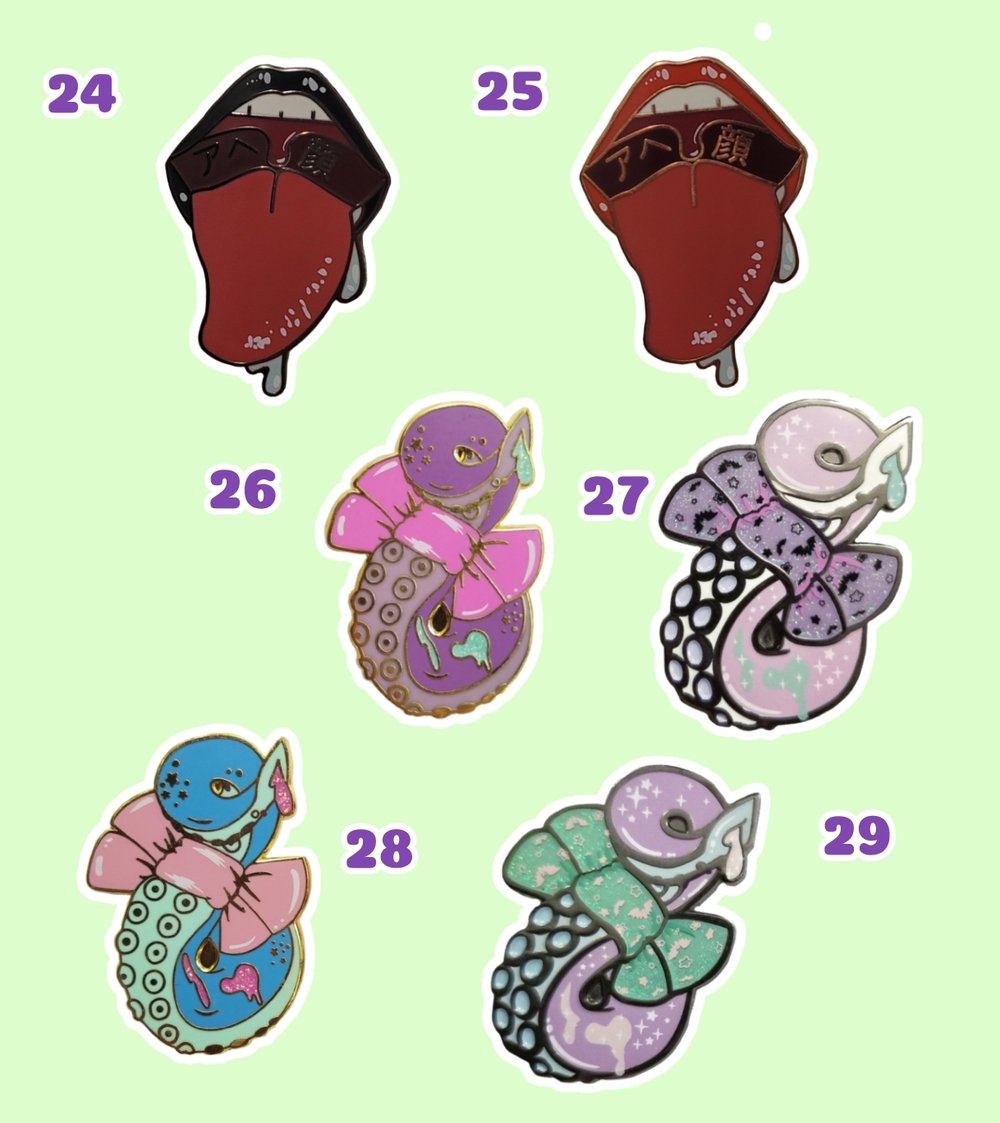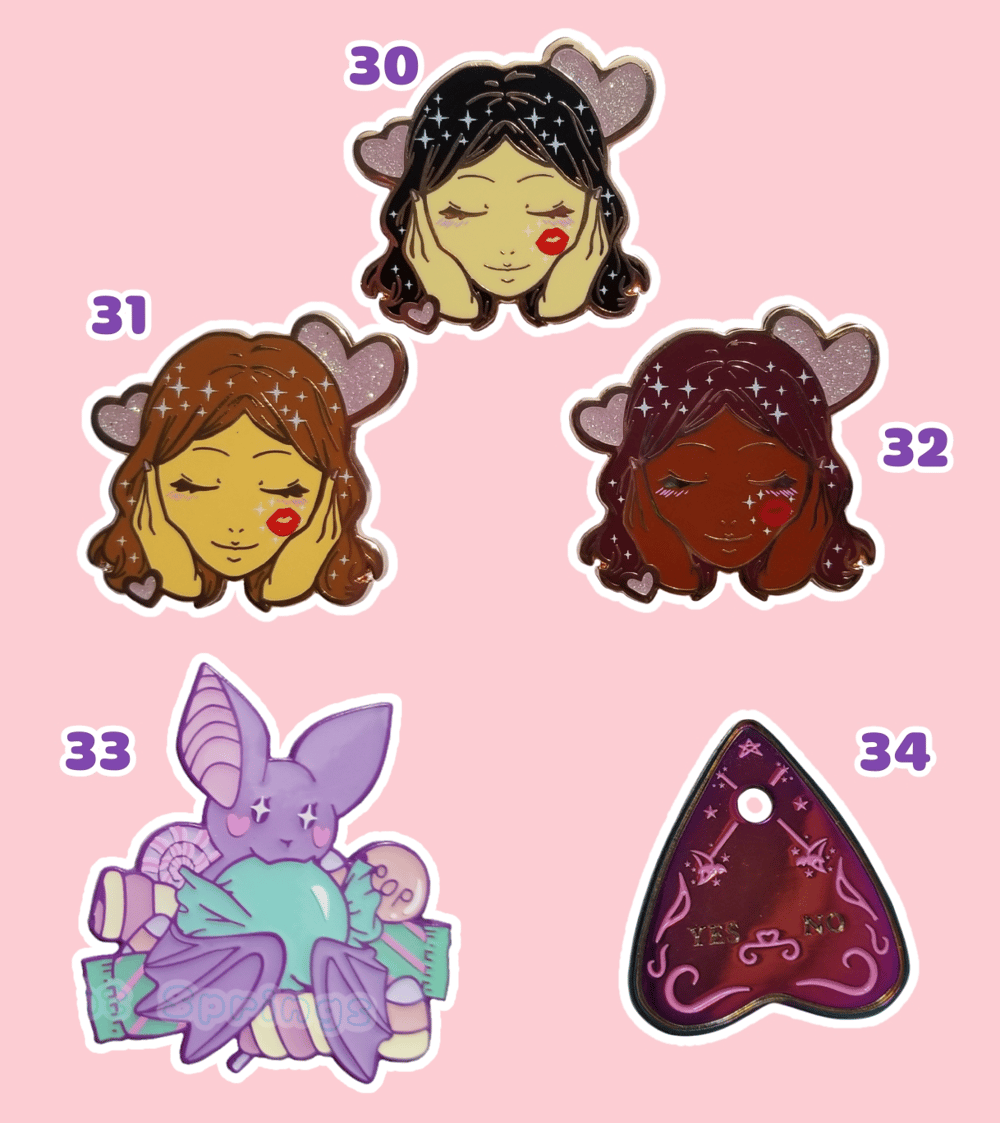 These pins are standard quality, the same that are in grab bags and sold as convention stock. Standsard grade in my shop means that there are no visible flaws arm's length away. NOTE: The mini bat pins, alpaca collab pins, and 2020 Patreon pins are still in their own listings, of both As and Standards.
Please check the pictures carefully to see each option. 1-6 are collabs with Lulu VanHoagland.
Grading is slightly less harsh on soft enamel pins, because they aren't polished so any small errors are more obvious. Please remember that pins are handcrafted and not machine crafted.
(Please ignore the cut off watermark on the pastel bat pin, I had to frankenstein it off another image of mine.)