Sugar Paws 2.0! Candy Paws Shaker Charm Keychain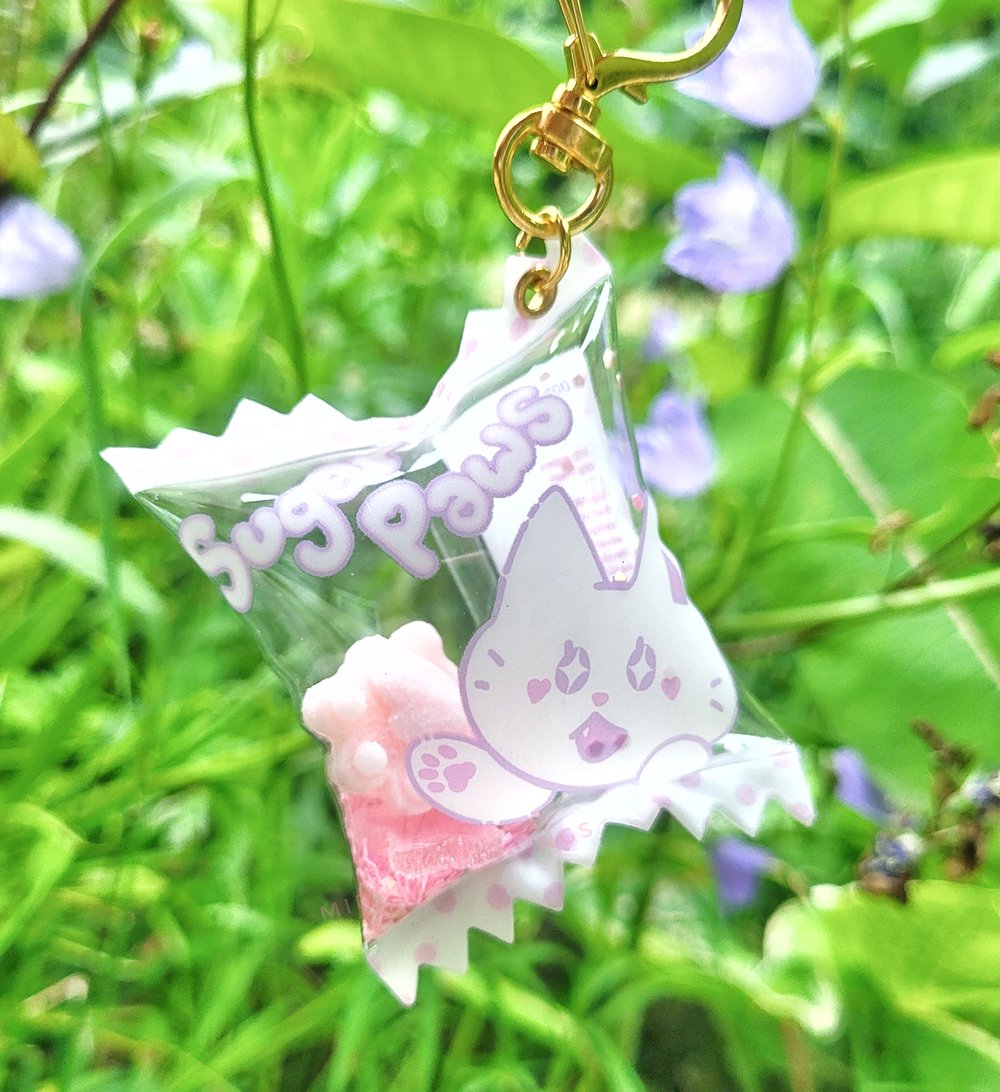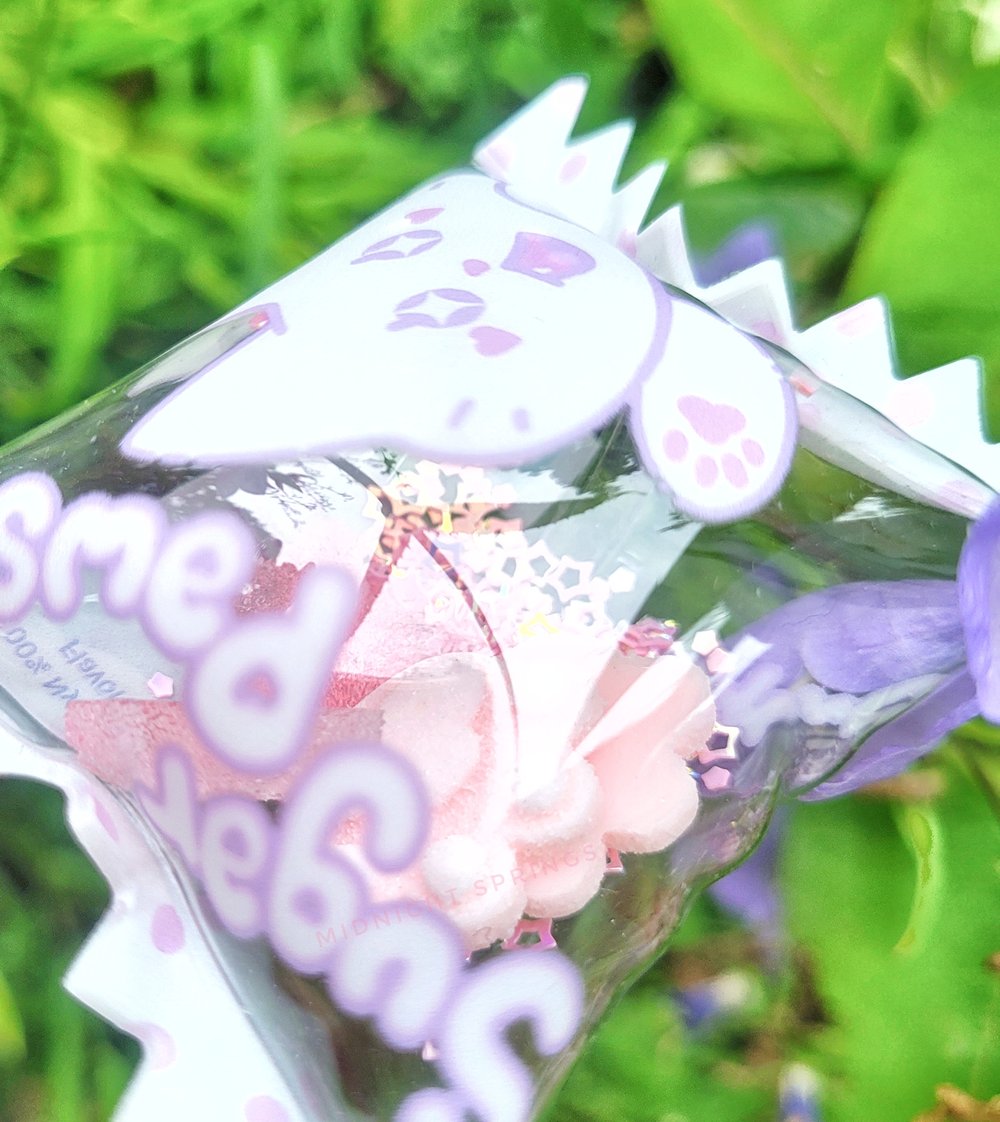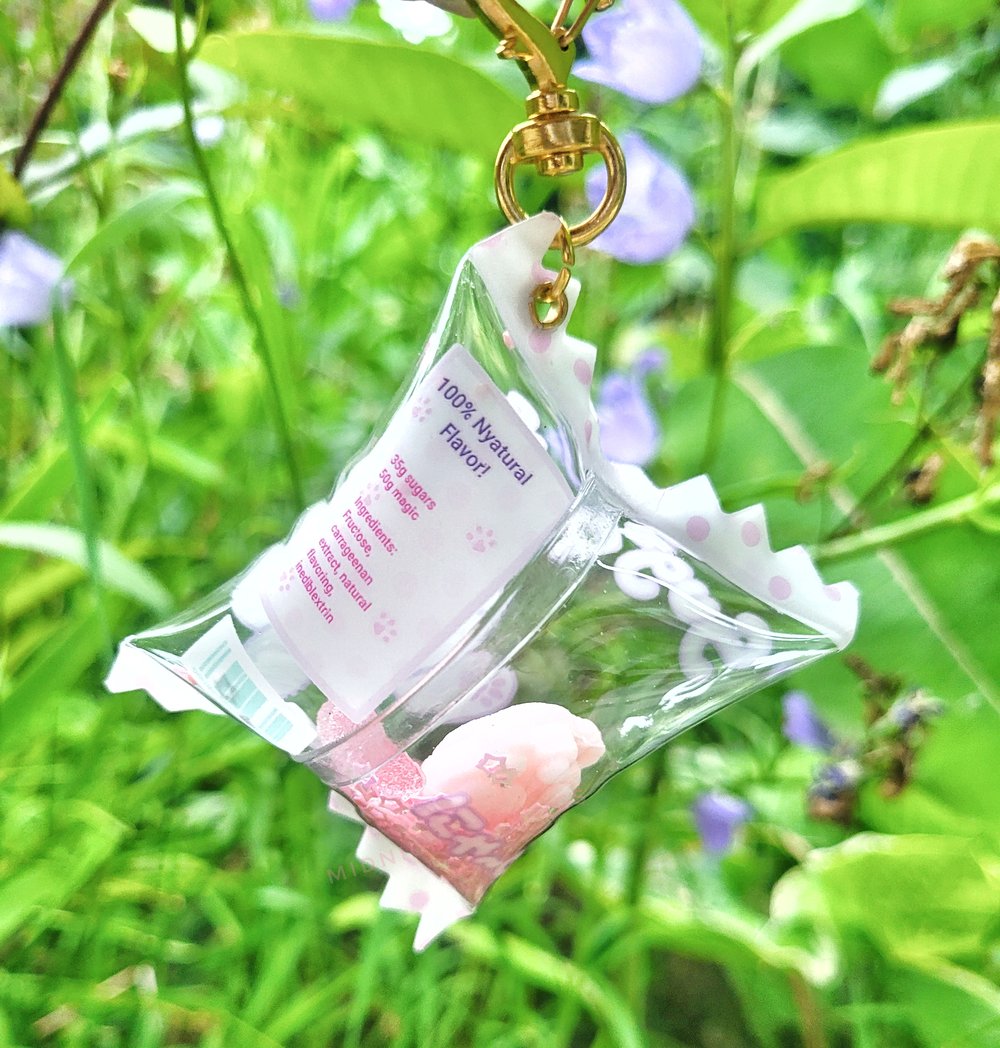 This is a remake of the Sugar Paws keychains from 2021! Those suffered from some crackling in the printing, and were subsequently discounted. The design has been slightly changed, and now they are fixed!
There are still some with minor flaws, which happens with bulk manufacturing, which are discounted yet again. The majority are in good standing, and thus are the same cost as the Love Planet shakers.
I'm glad the Sugar Paws design has been so well-received! ♡