TIER 3 FLAWED PASTEL BAT PURSES - Listed Individually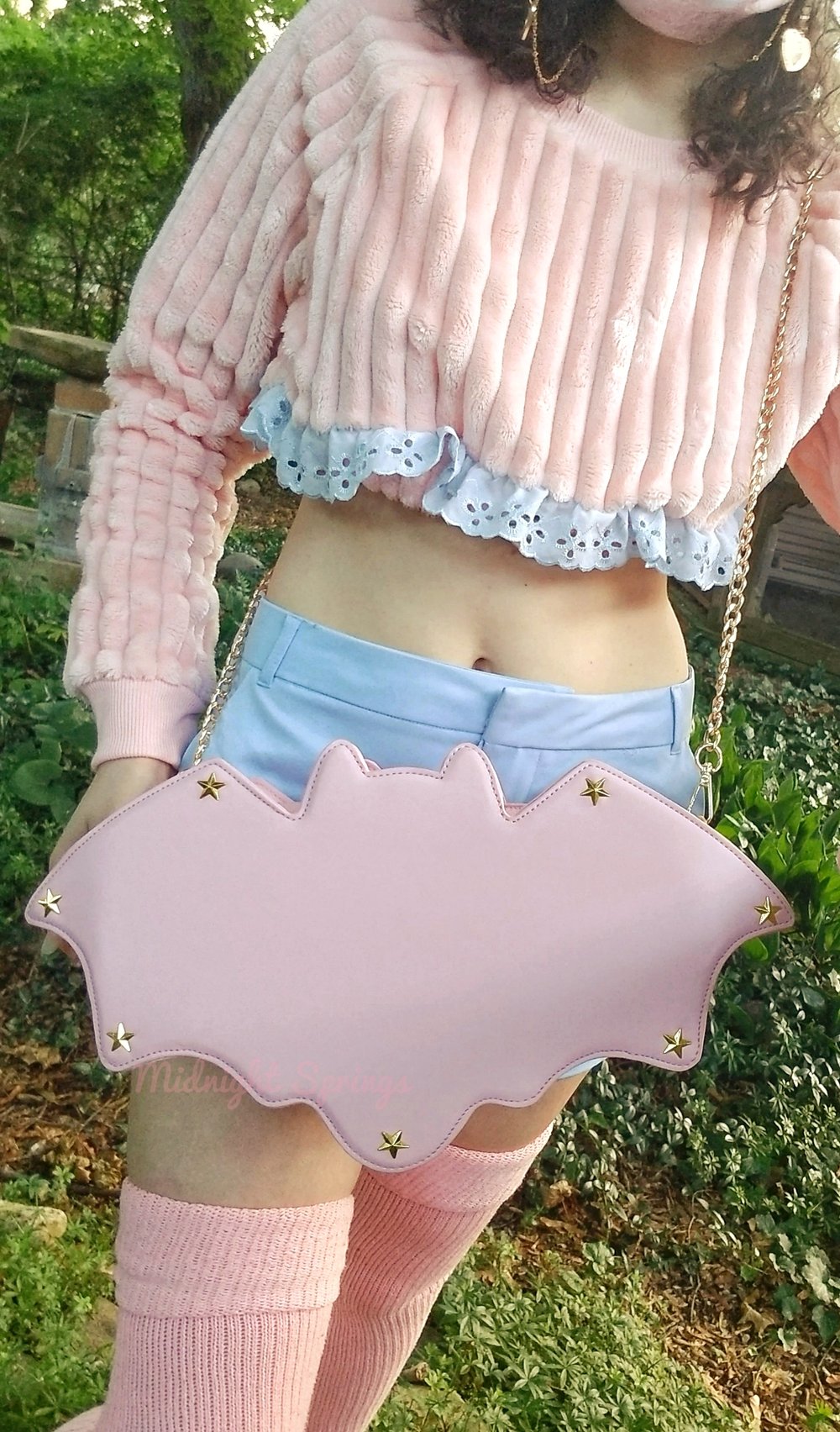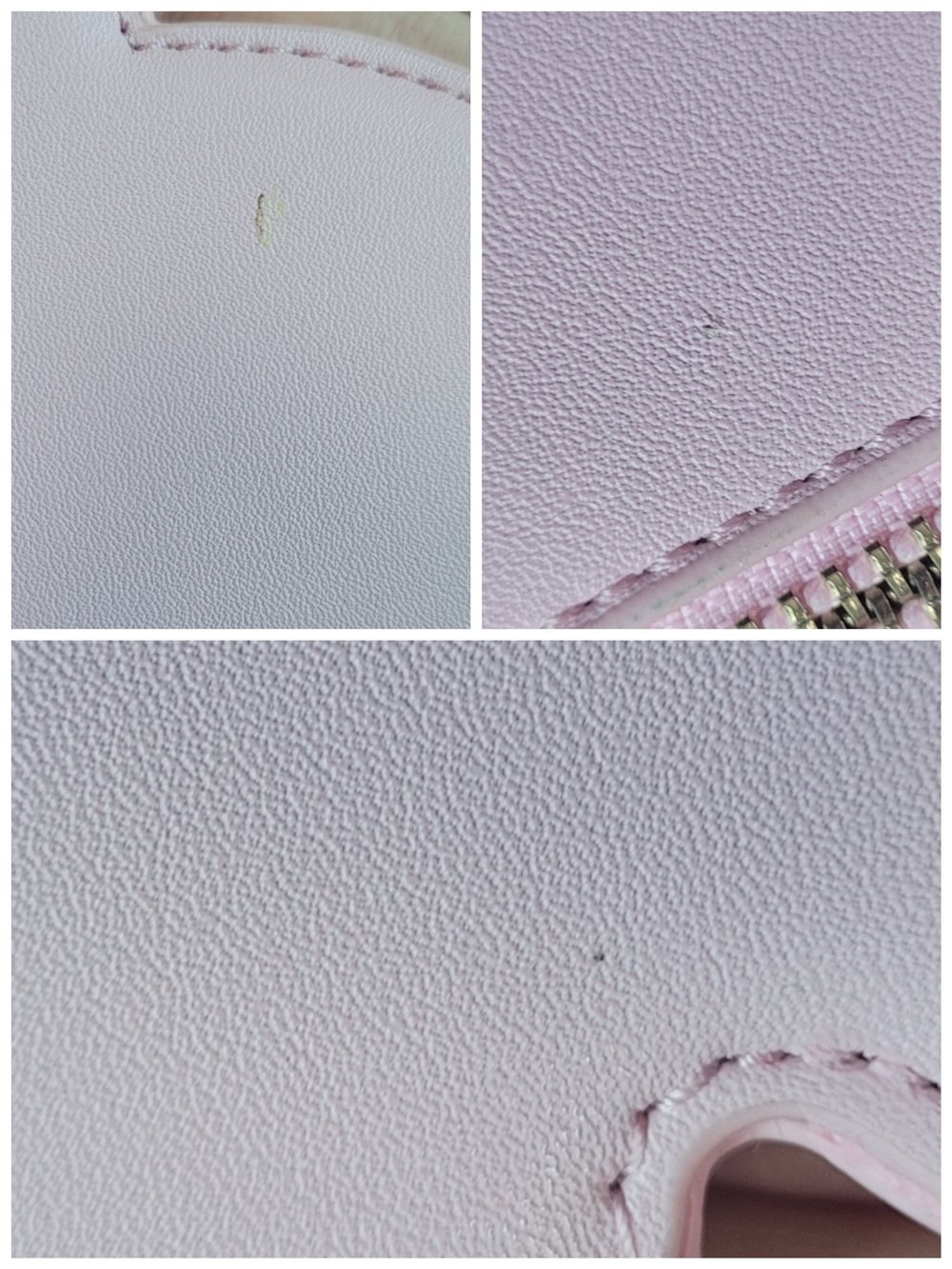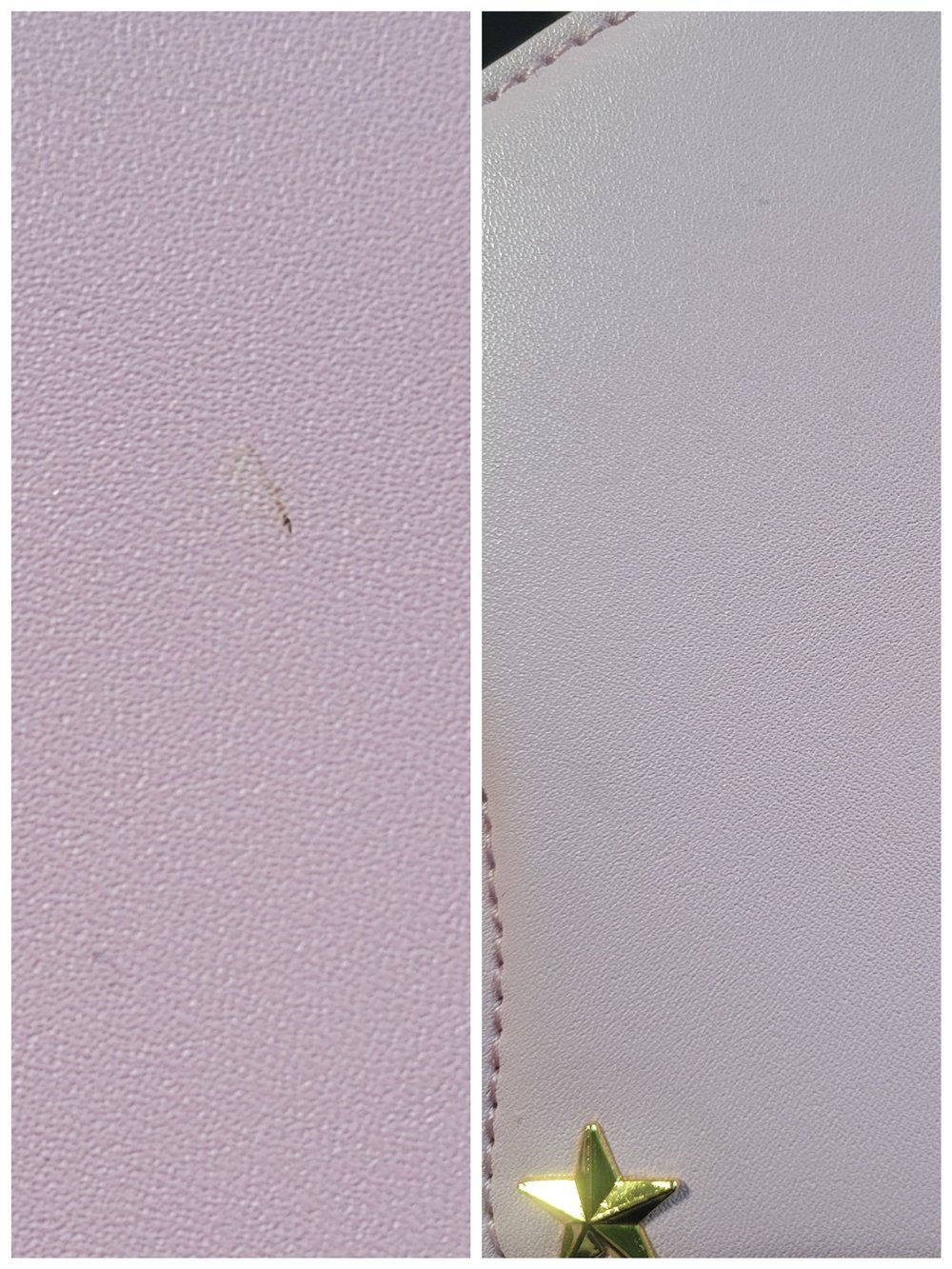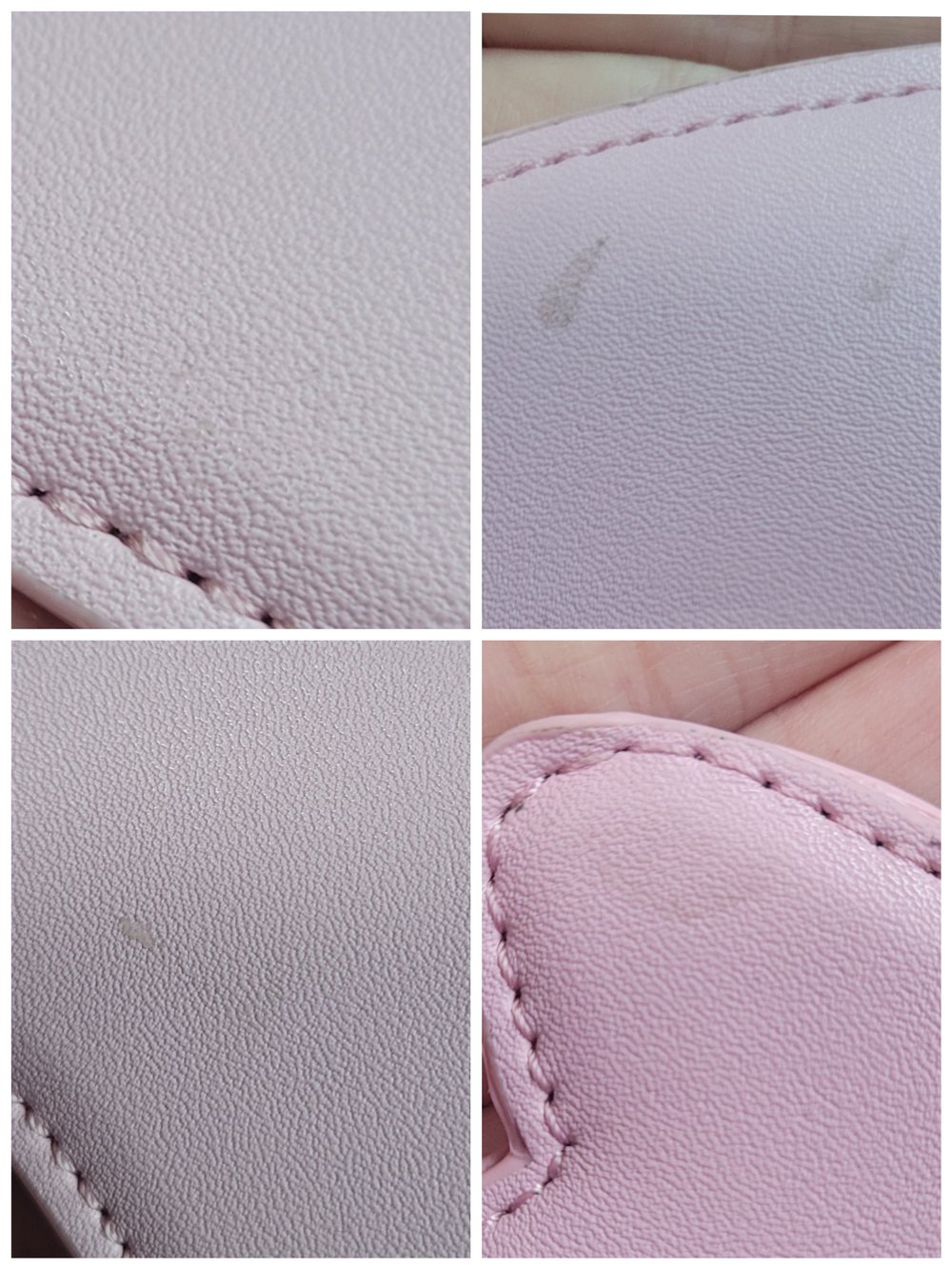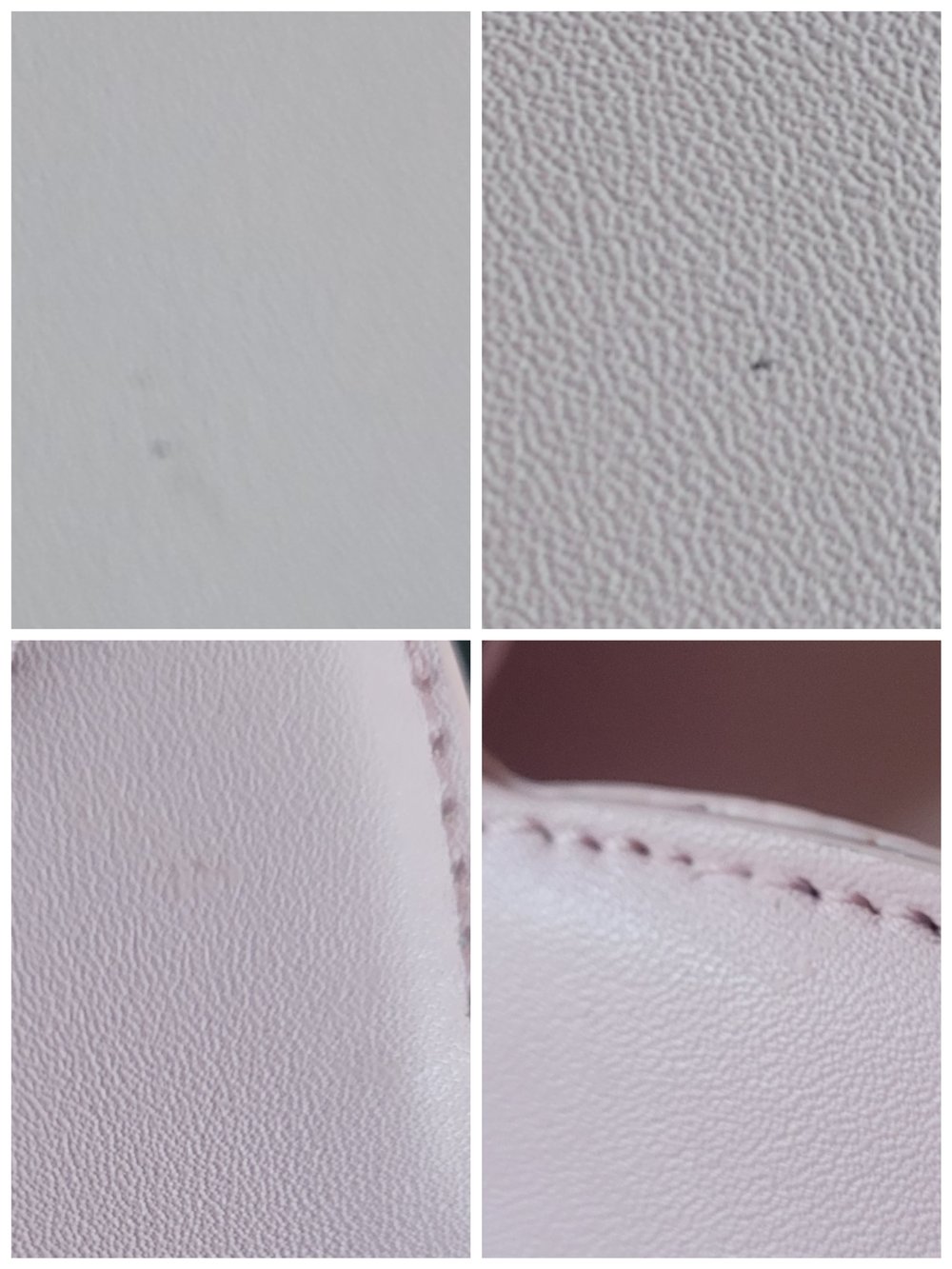 LIMITED EDITION - WILL NEVER BE REMADE!
These bags are listed individually because, of the bags remaining that still have all their rivets, they are the worst. I want you to feel very informed with your purchase. They are listed based on photo order and all are pink. Bag #4 is somewhere between tier 2 and 3 so it's priced as such. Bag #3 is pretty close to something I wouldn't want to sell so it's priced lower.
Tier 3's qualifications are essentially that these flaws could still be seen at a distance of <1 meter (probably). They are discolorations significant enough to stand out. They may be possible to remove with cleaning products but I would NOT attempt to do so unless you've worked with faux leather before, because most things will remove the shine of the fabric and then it will look even weirder.
These bags are nearly sold out - forever! If you order an extra strap with these bags, and not the fanny packs, that's fine too - but they are much different. These bags have chain straps with a faux leather shoulder portion that has black lace.
These bags are approximately 16.5" wide/long, 11" tall, and 5" deep. The inner compartment is smaller but holds a surprising amount. These bags have a zippered back side compartment, and another in the main pocket.
These rivets are not very secure unfortunately. This factory was a hot mess and I am never using them again. They were supposed to send me replacement rivets and a rivet gun but did not. I have several bags missing rivets that will ~someday~ be listed if I can get the rivets on them. There are a few where the faux leather has been scratched and I may list as severely flawed someday if I can get my hands on some leather paint and "heal" the spots. Outside of those, all remaining ones are currently live in the shop.
I am so sorry about the repeatedly poor bag quality. I have used 2 different factories now and it keeps happening. I do not plan to produce faux leather bags EVER again, at least not with ita windows. The bags I list here as good quality truly are for the faux leather, after intense sorting, but windows may include small scuffs or scratches that are not visible at all angles, and the zipper pulls are scratchy as well. I will be reordering the black windowless fanny packs in 2022 because my current factory has very very few flaws in just the faux leather itself.