"Wage Slave" Black Embroidered Beanie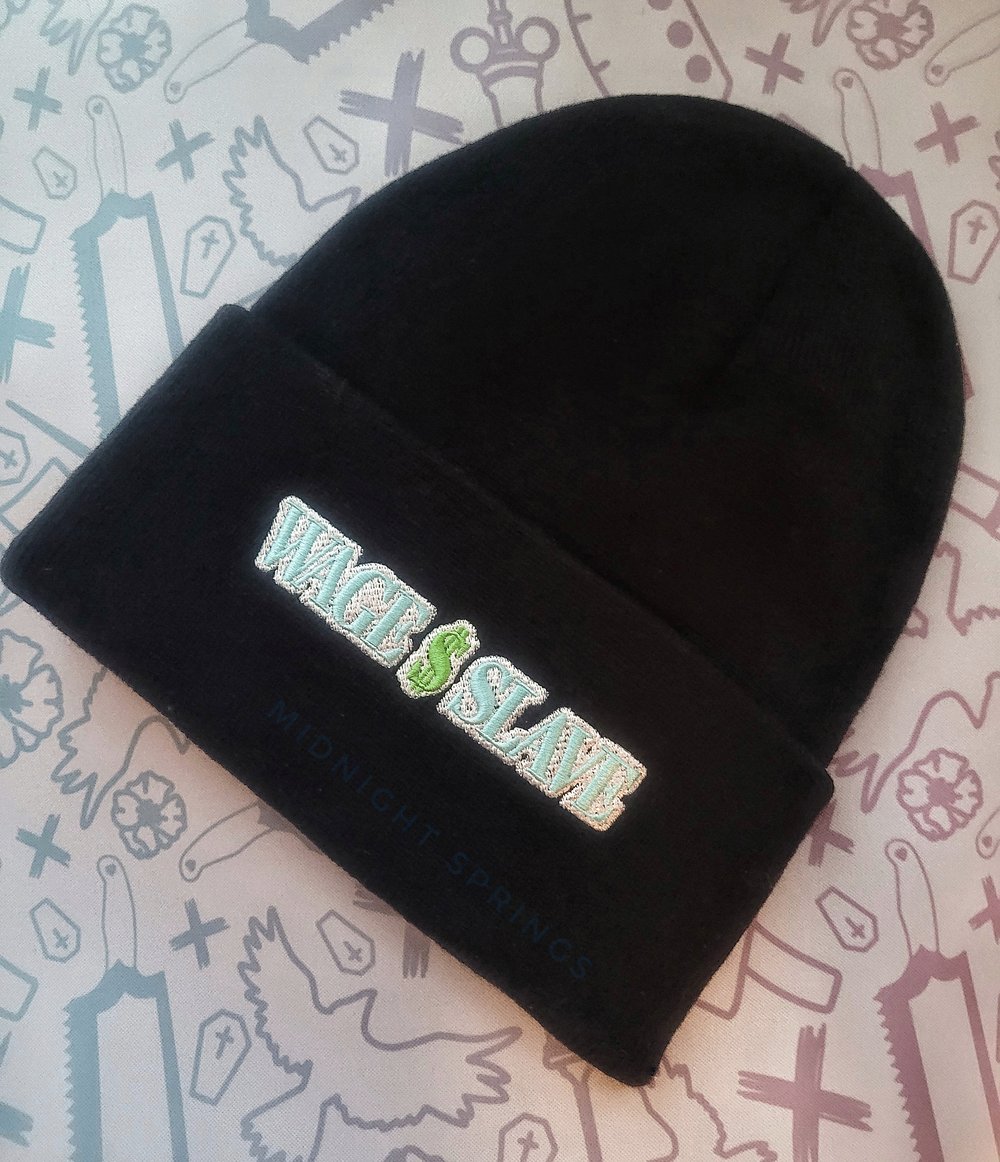 Very stretchy acrylic beanies that voice displeasure at late-stage capitalism.
I have a 23" circumference head and they fit me, surprisingly, so they should fit just about anyone! They do need some stretching out via a few uses before they are not stiff anymore, however.
Desk mat used as BG: www.catheadpins.com