"XXX" Embroidered Acrylic Beanies (13 colorways)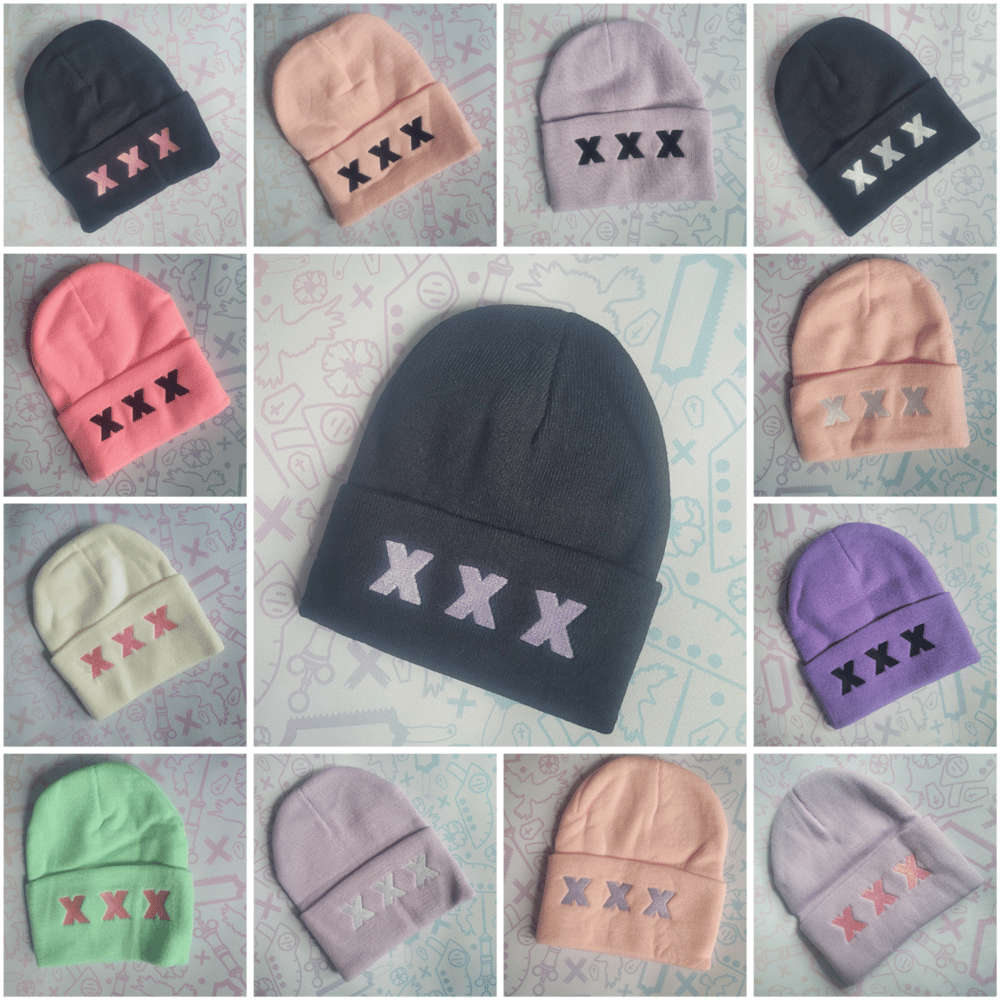 Very stretchy acrylic beanies with embroidered triple-X! I have a 23" circumference head and they fit me, surprisingly, so they should fit just about anyone!
The colorways that sell the fastest determine what may or may not get remade in the future.
White XXX on black colorway worn by Kei in Apocalyptic Dream, Midnight Springs' Visual Novel in development.
Desk mat used as BG: www.catheadpins.com