Biohazard Acrylic Beanies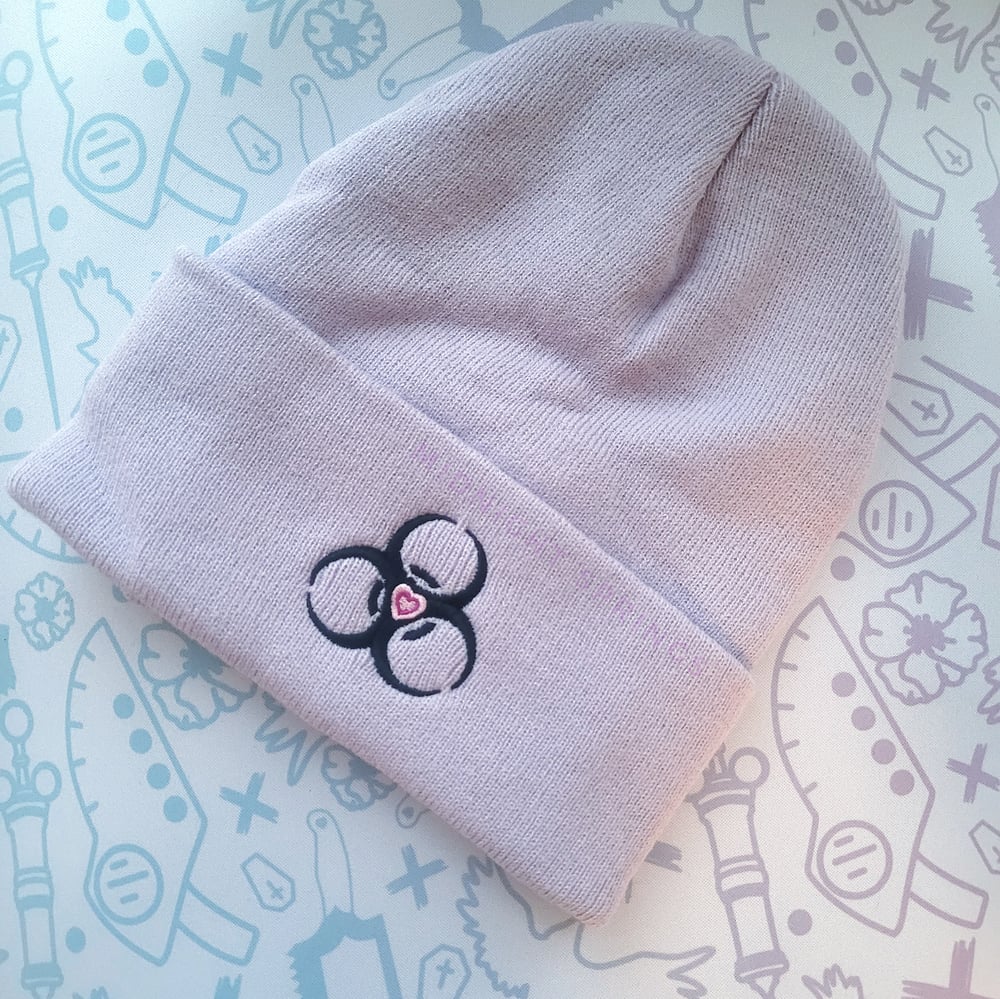 Very stretchy acrylic beanies with embroidered biohazard symbol! This design is also on vinyl stickers.
I have a 23" circumference head and they fit me, surprisingly, so they should fit just about anyone!
This design has 3 colorways at the moment, but the green and purple on black versions are the very last ones. Only the black on lavender will be reordered once it sells out.
Desk mat used as BG: www.catheadpins.com
The purple colorway of this product's profits are partially dedicated towards continuing development of Apocalyptic Dream.